Stay-At-Home Photography
Why travel with two young children to take photos outside when you can stay indoors, in your own home? Lifestyle photo session, photography is a term we use for photojournalistic style photos that are taken in your own home. Over the years you will move to new homes. If you don't move, you'll paint, renovate or redecorate. Why not capture the look of your home how it is right now, at this moment in time? You'll be able to revisit these photos ten or twenty years down the road, when the kids are grown, and remember everything about this time of your life. A picture on the wall, the bedspread in your little one's crib. All of these details bring us back in time and help us appreciate how far we've come. Lifestyle photography can be done in various different rooms in your house or like this photo shoot with Shalini's family, in one or two rooms upstairs. All you need is the right lighting. We can rearrange the room if necessary and make adjustments as we go.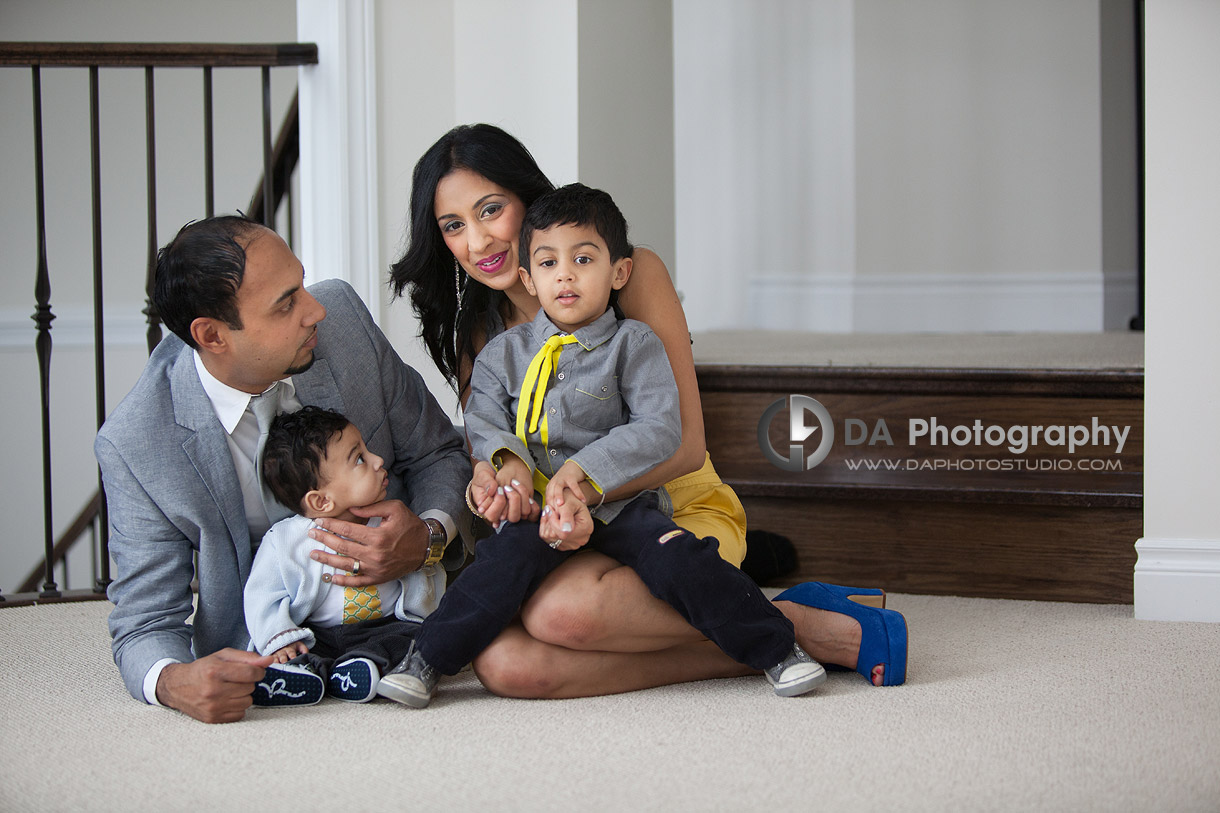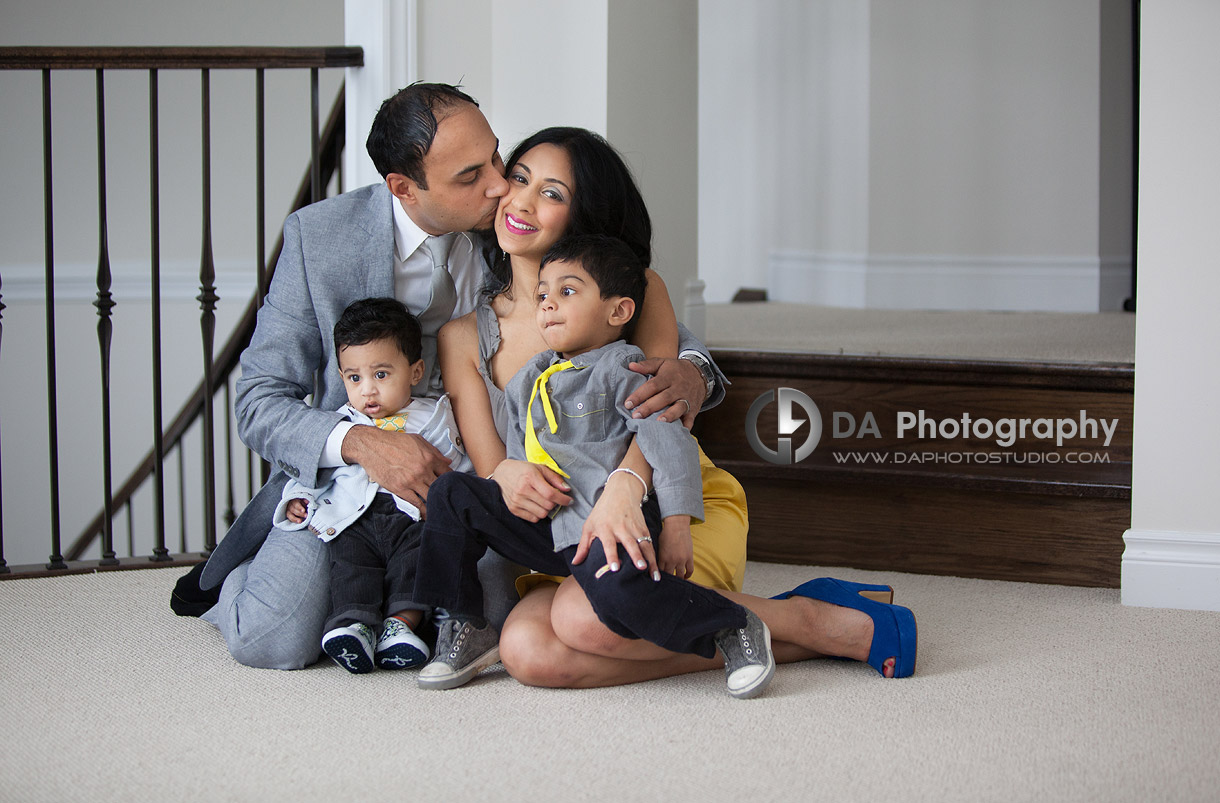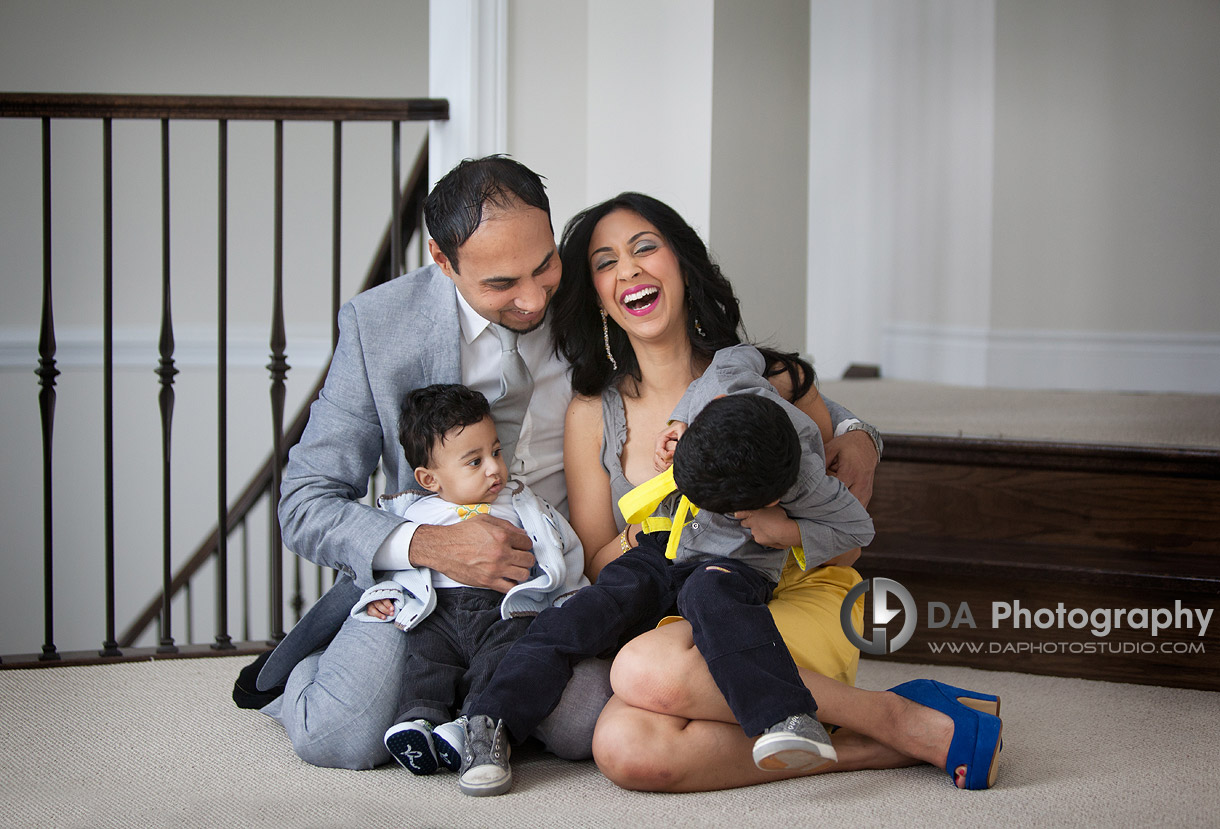 Brown-Eyed Girl (and Boys)
How can you say no when a little one with gorgeous big, brown eyes is looking up at you eagerly? Take it from me, it's hard! Shalini and her husband have their work cut out for them in this department. Both of their boys have sweet, innocent brown eyes that make your heart melt just looking into them.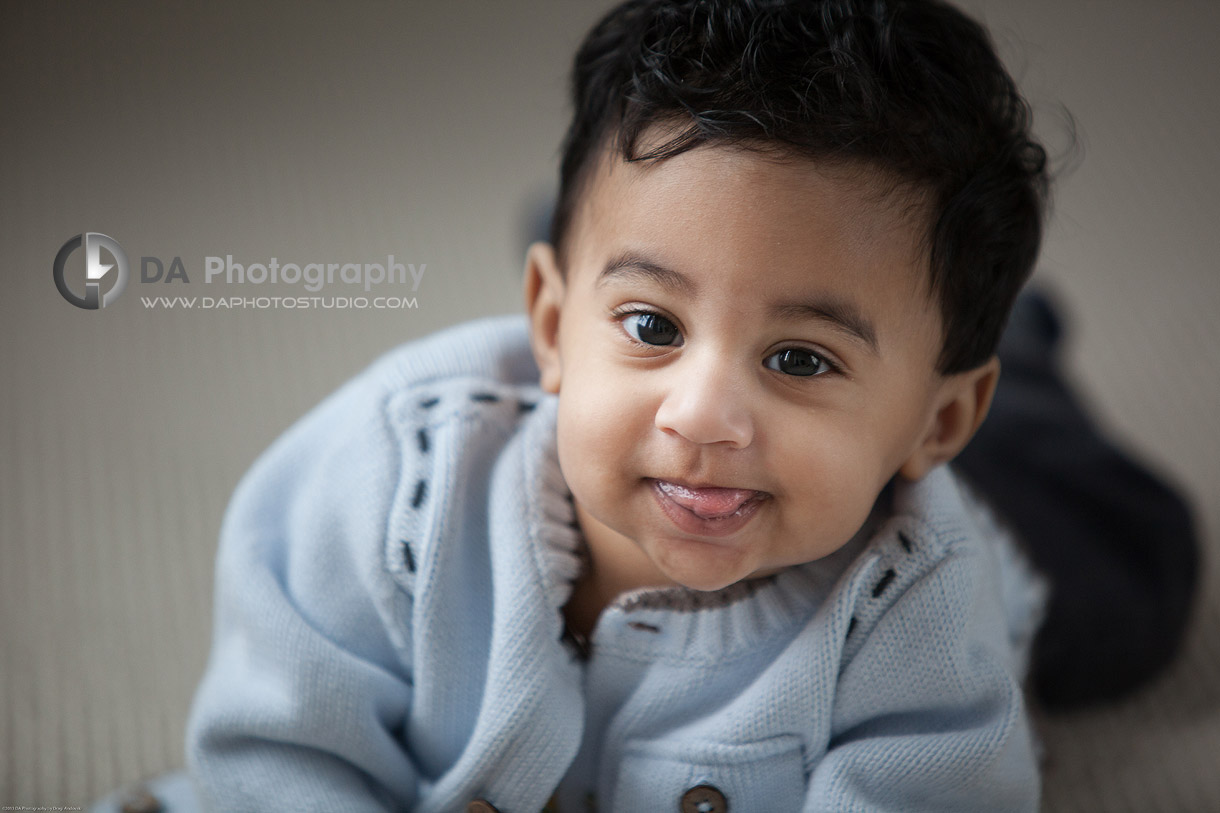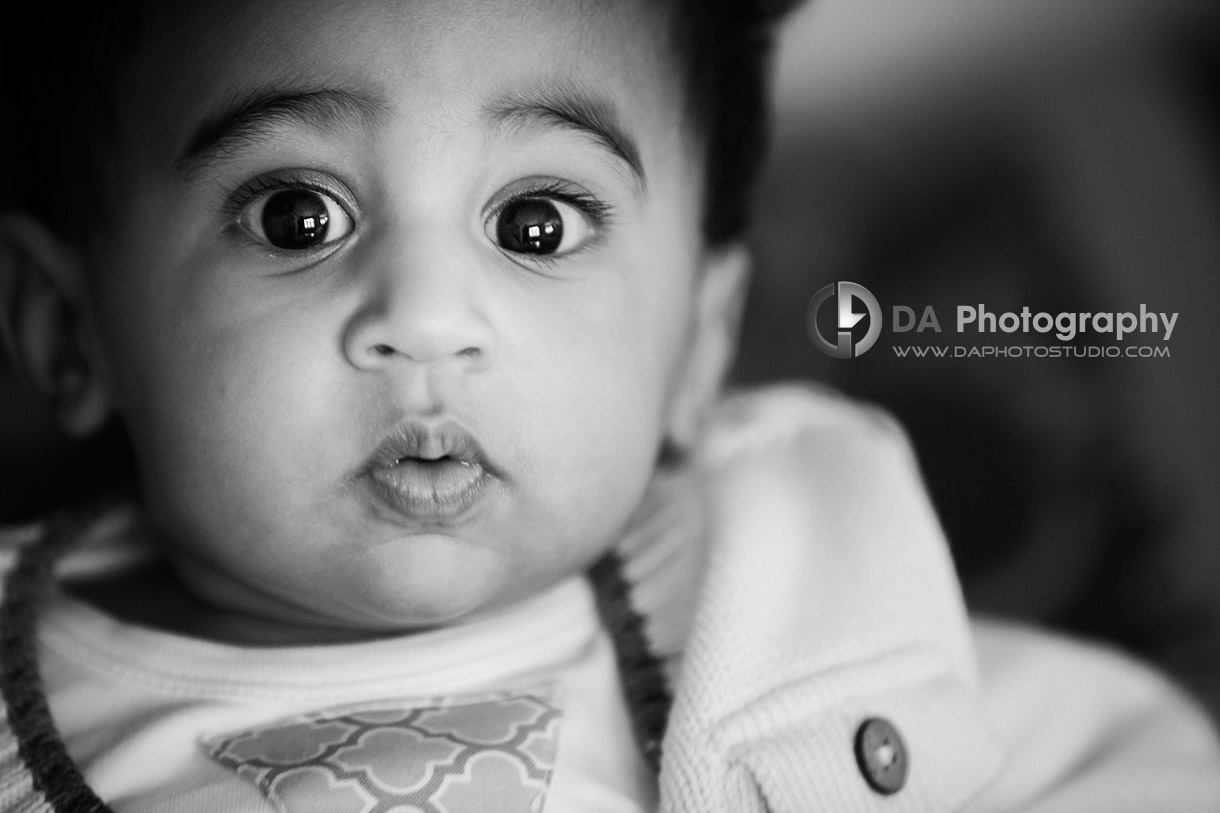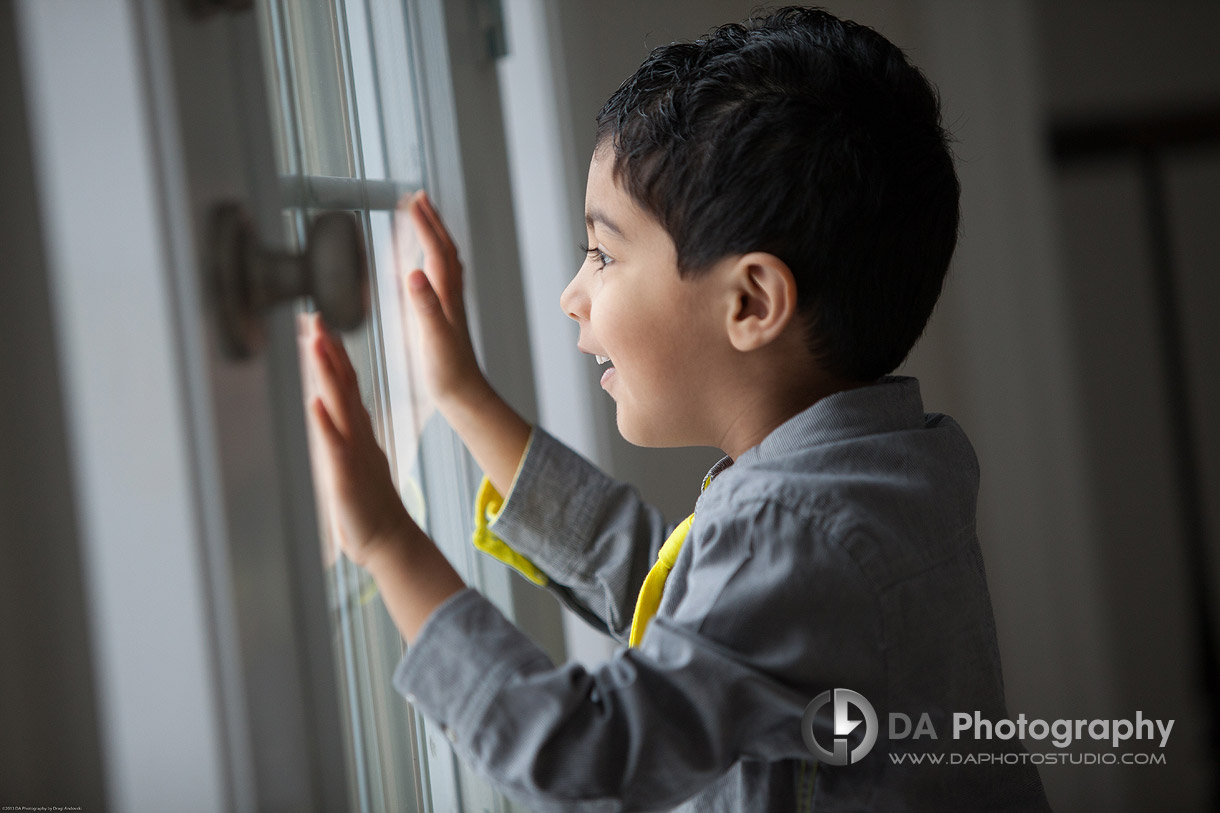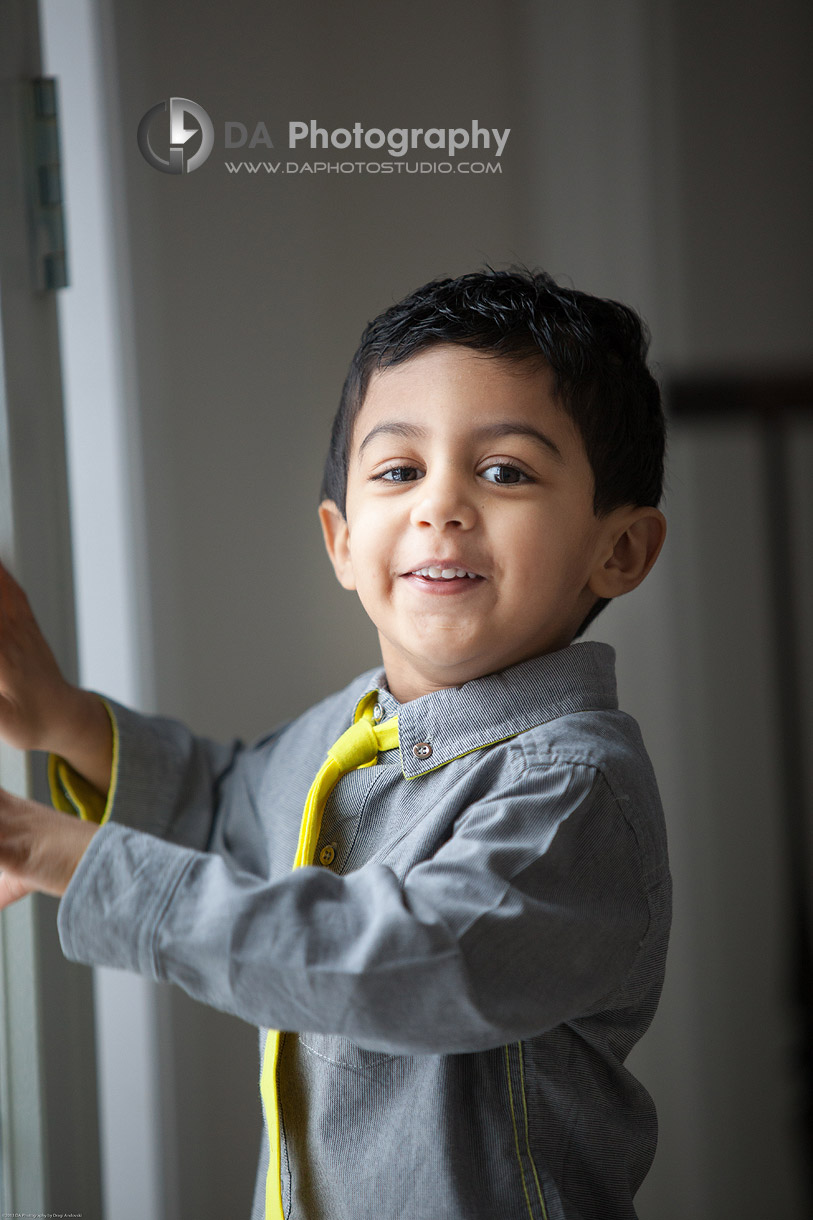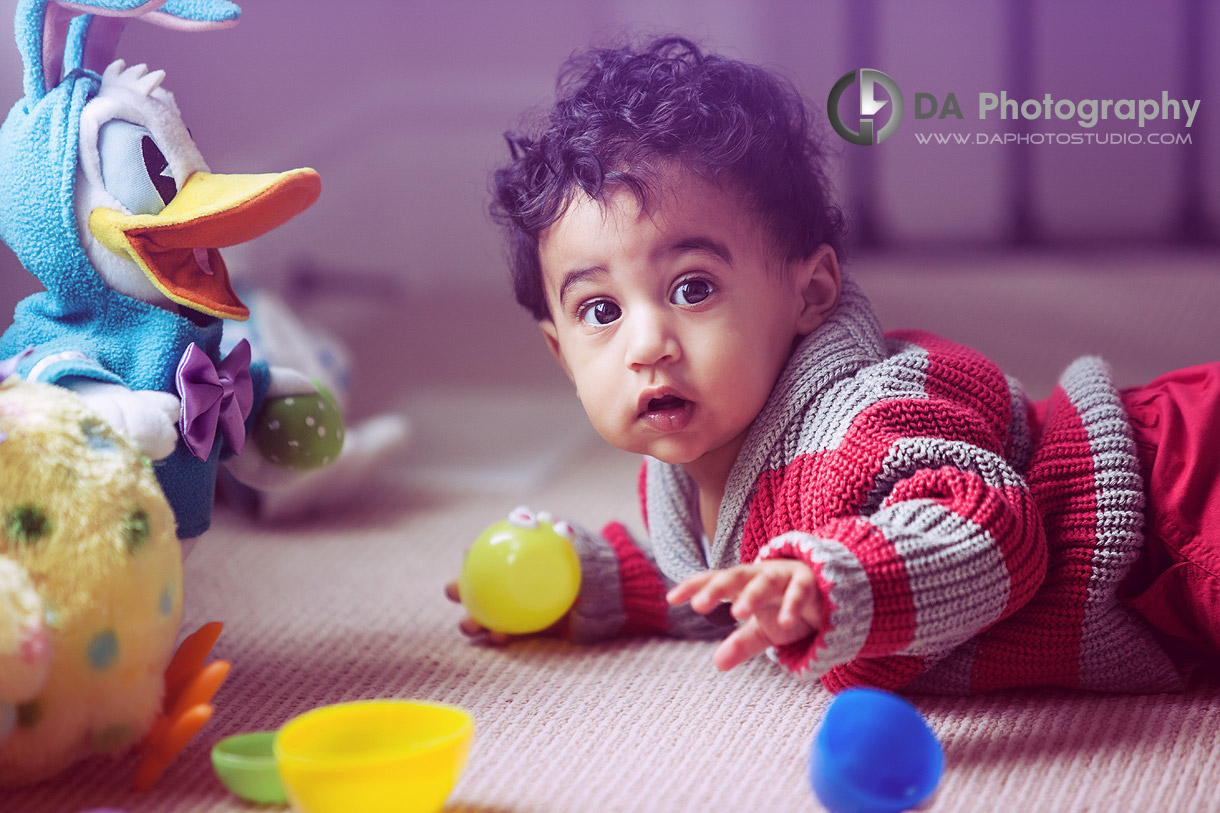 Having Fun
Working with Shalini and her family was an absolute pleasure. Both parents took the time to really connect with their boys during the photo shoot. At first their older boy was a little timid with me and wasn't sure about the whole process. Until he warmed up to me, I focused primarily on his younger brother to capture his first few months in the world. I was even able to take one of my favourite baby photos of the year with Shalini's younger son!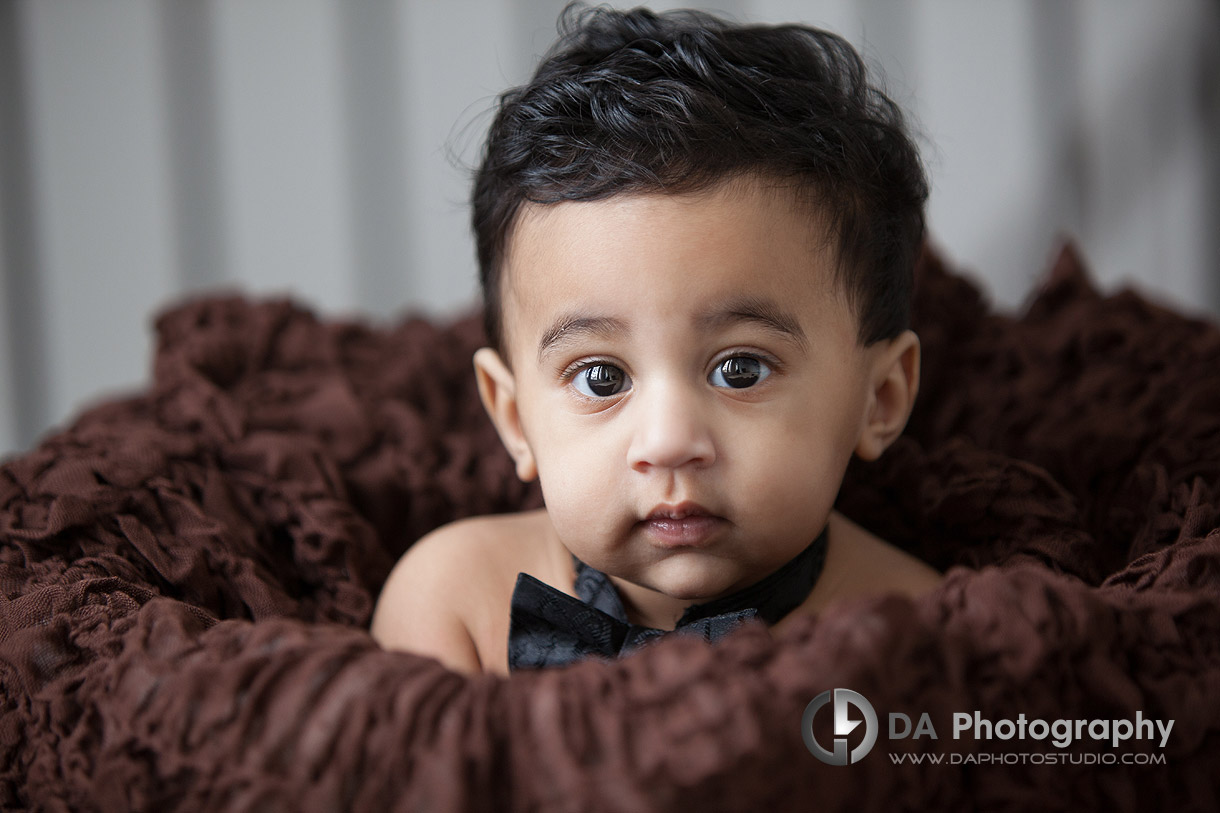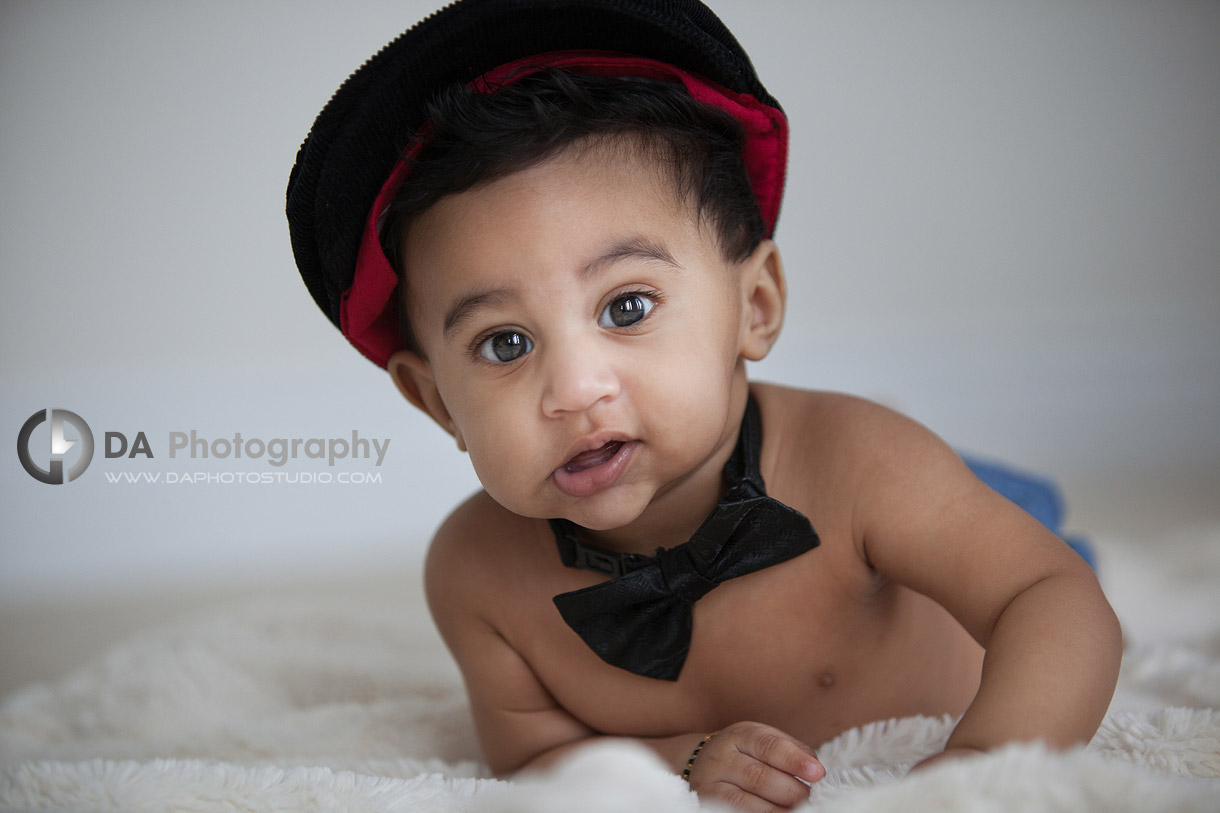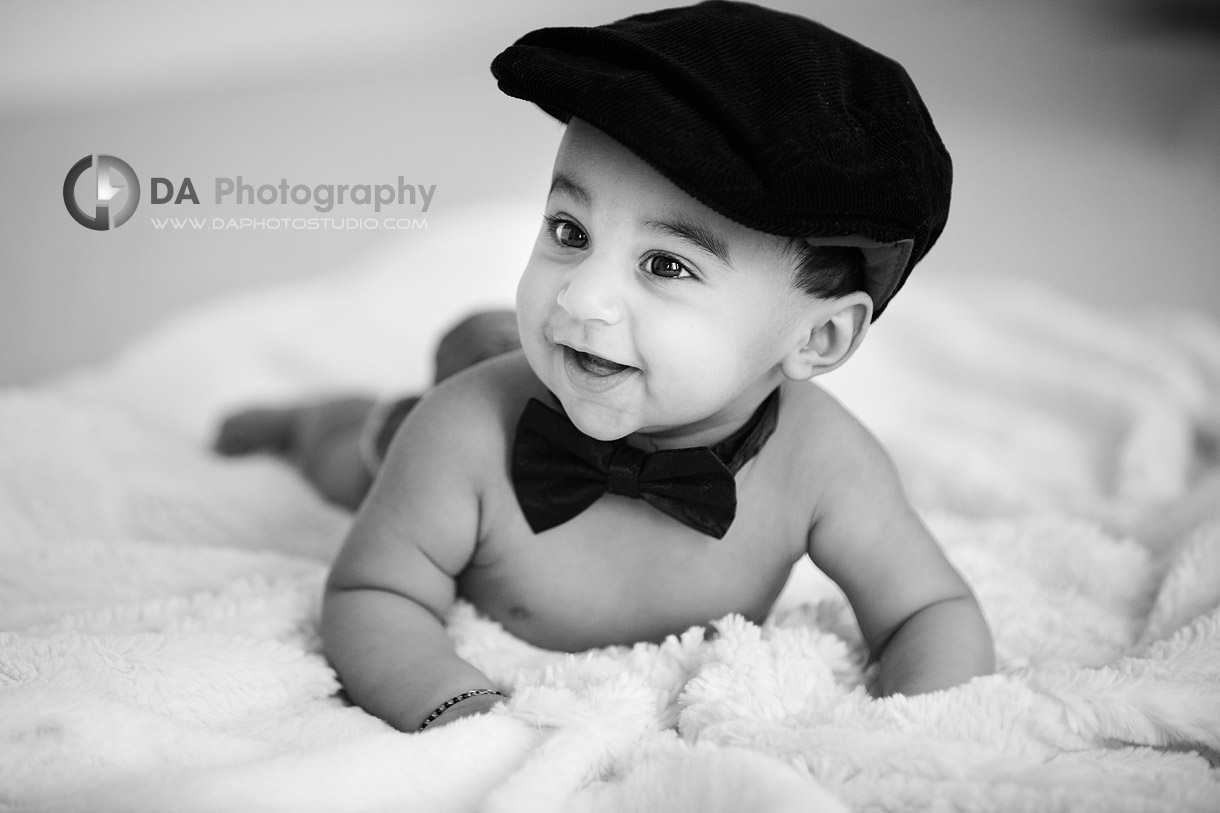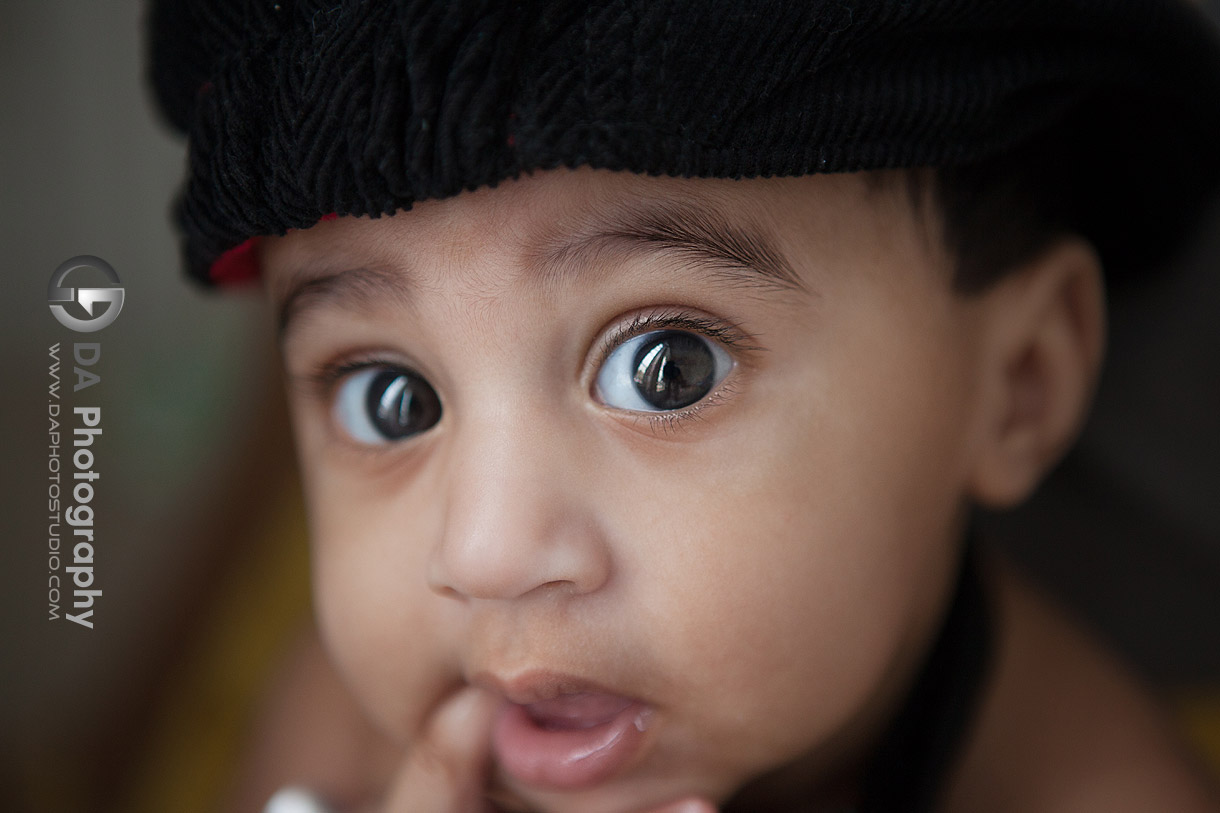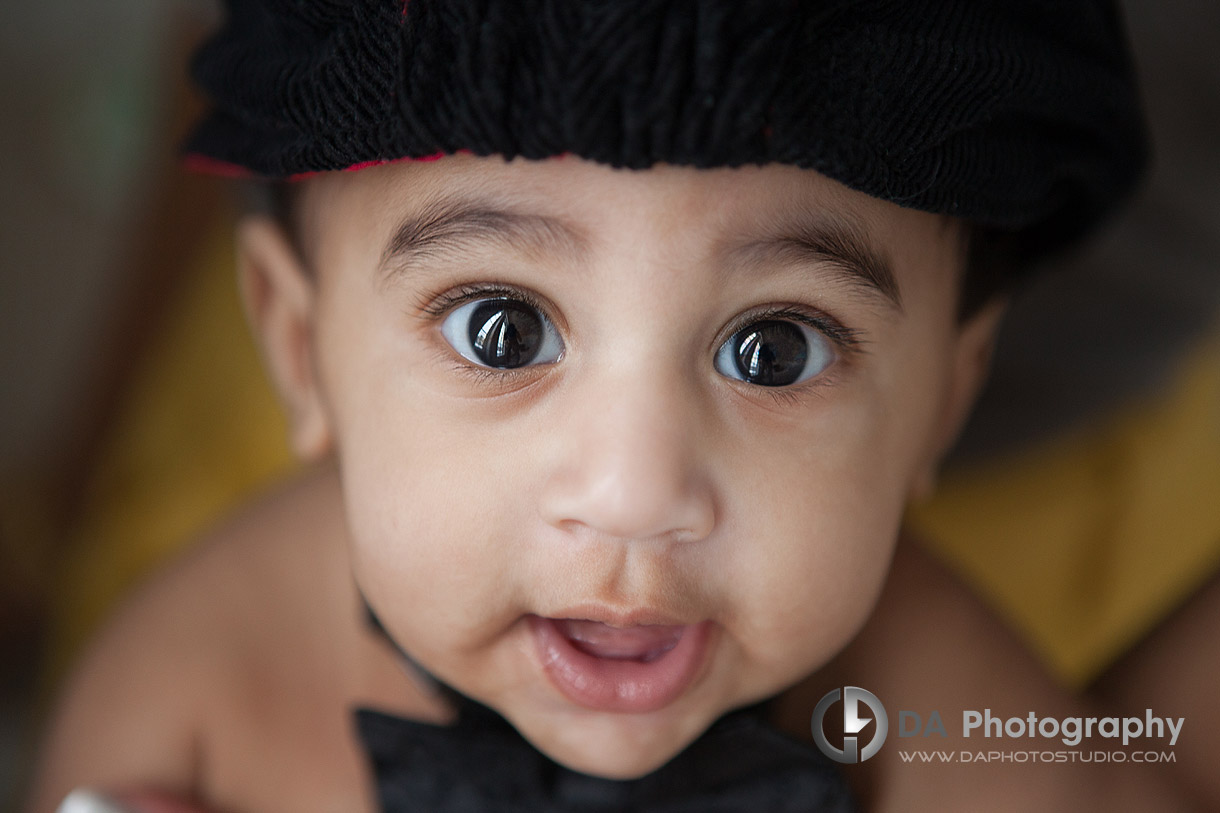 Prop Me Up
At the studio I have some props that are especially useful for baby photos. Soft and fuzzy blankets give a baby photo shoot the feeling of warmth and contentment. Since they can't stand or pose, babies need to be propped up for support as well. If Mom and Dad aren't in the picture, I need to lie the baby on a comfortable surface or bundle him in warm blankets. The other type of props that are especially helpful are clothes or accessories. Shalini had an adorable bow tie and hat ready for her baby boy's photo shoot. It was a great addition that I hadn't thought of!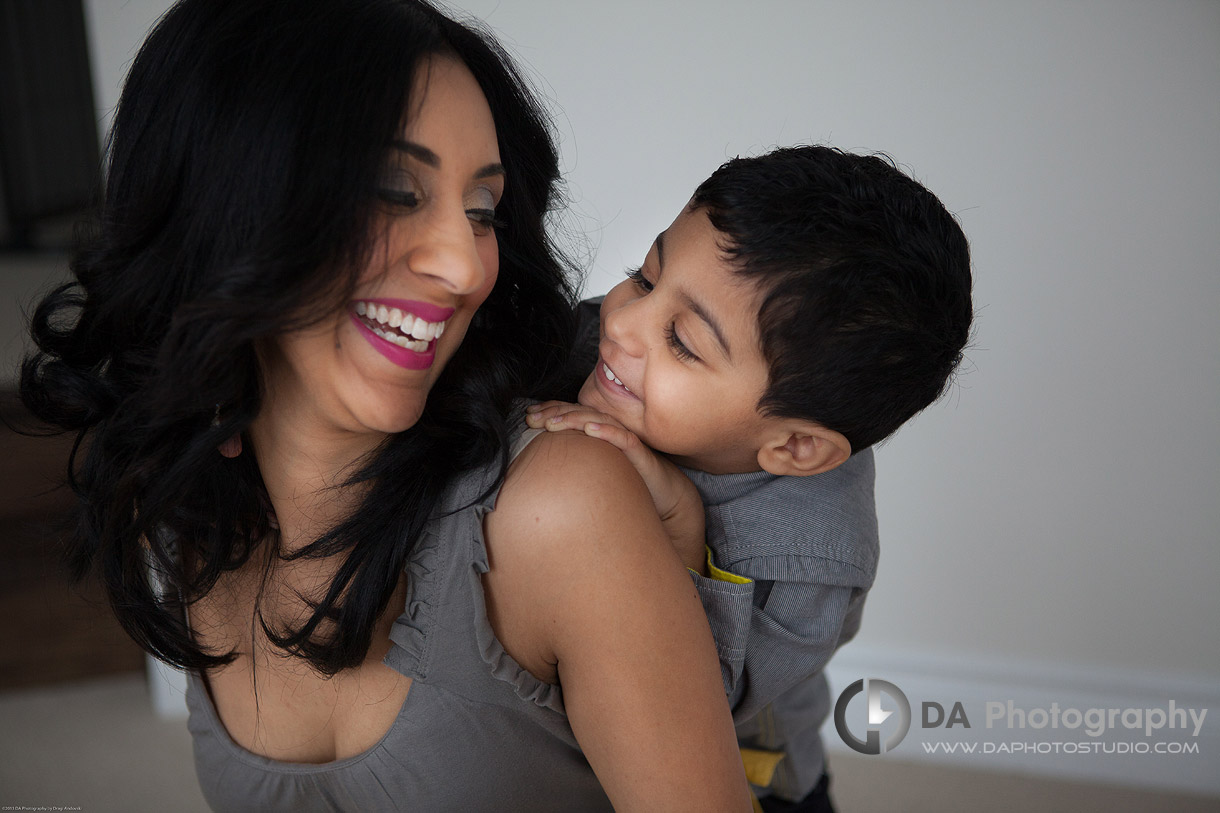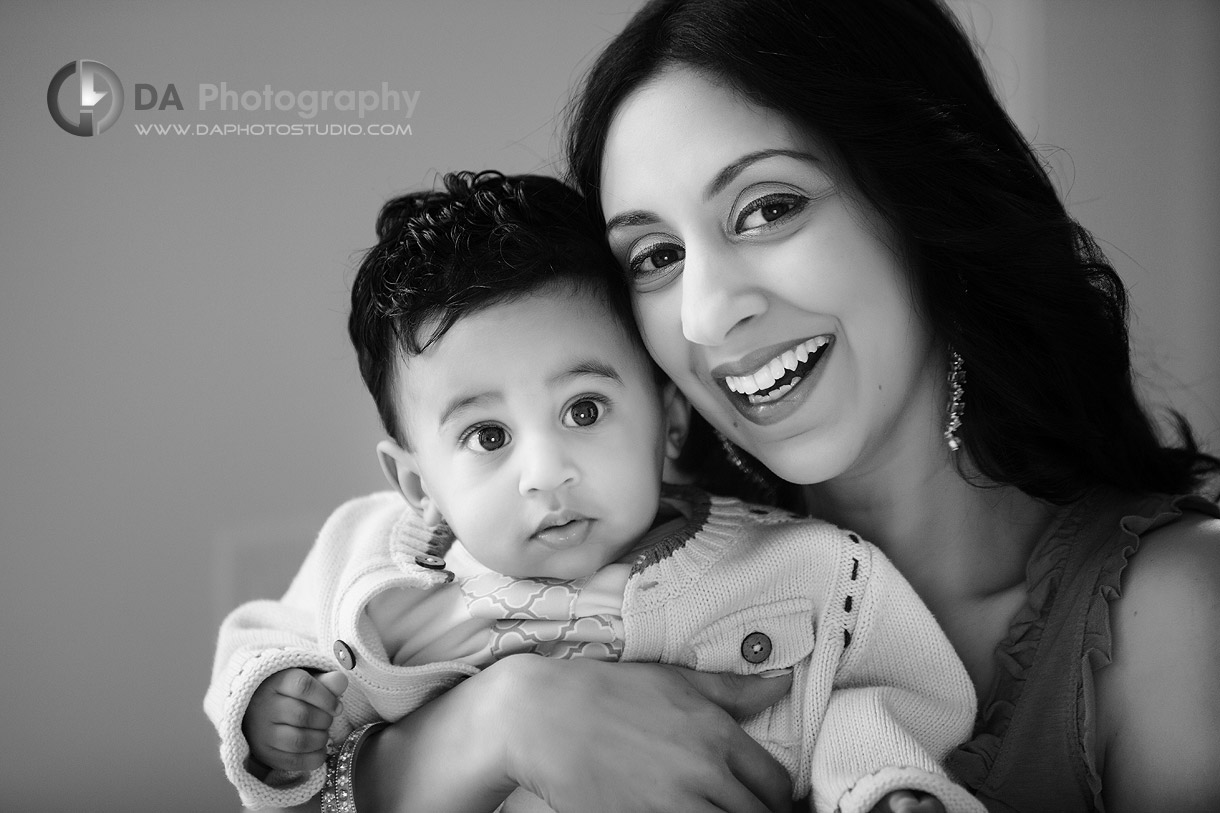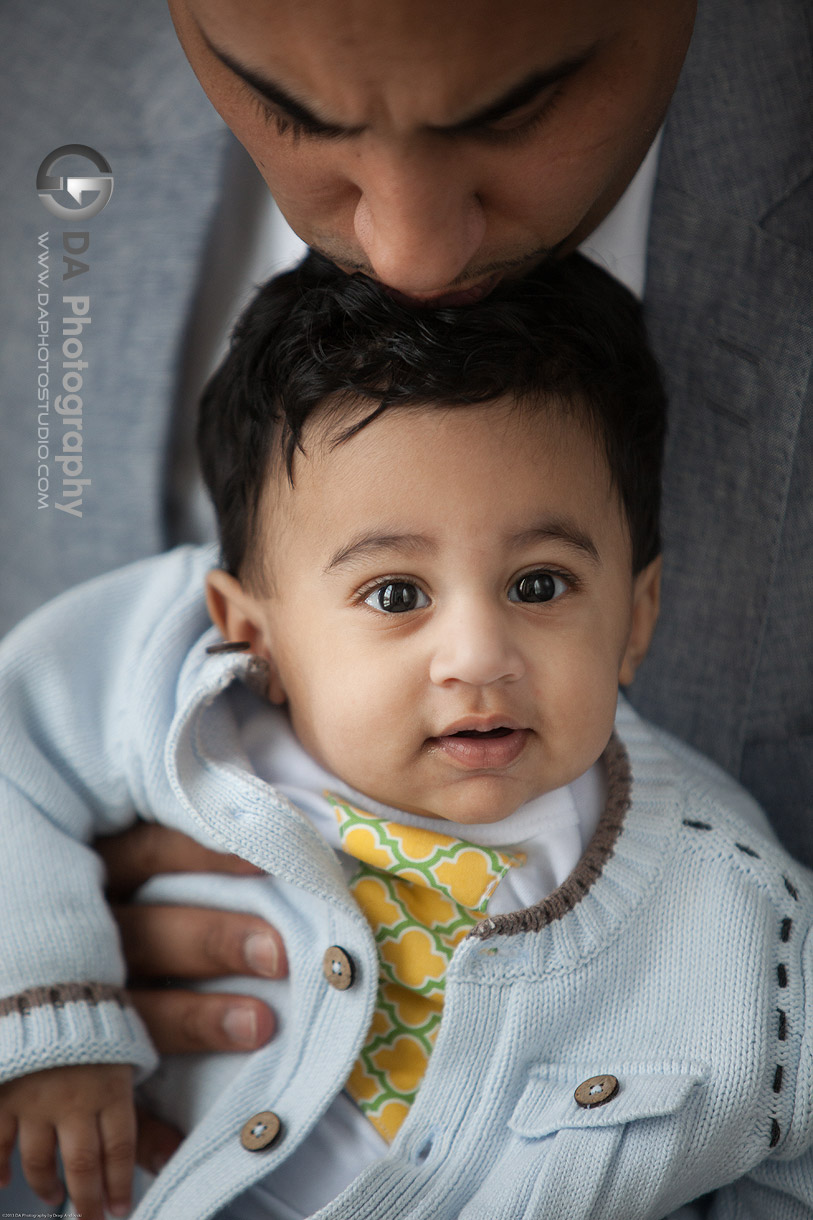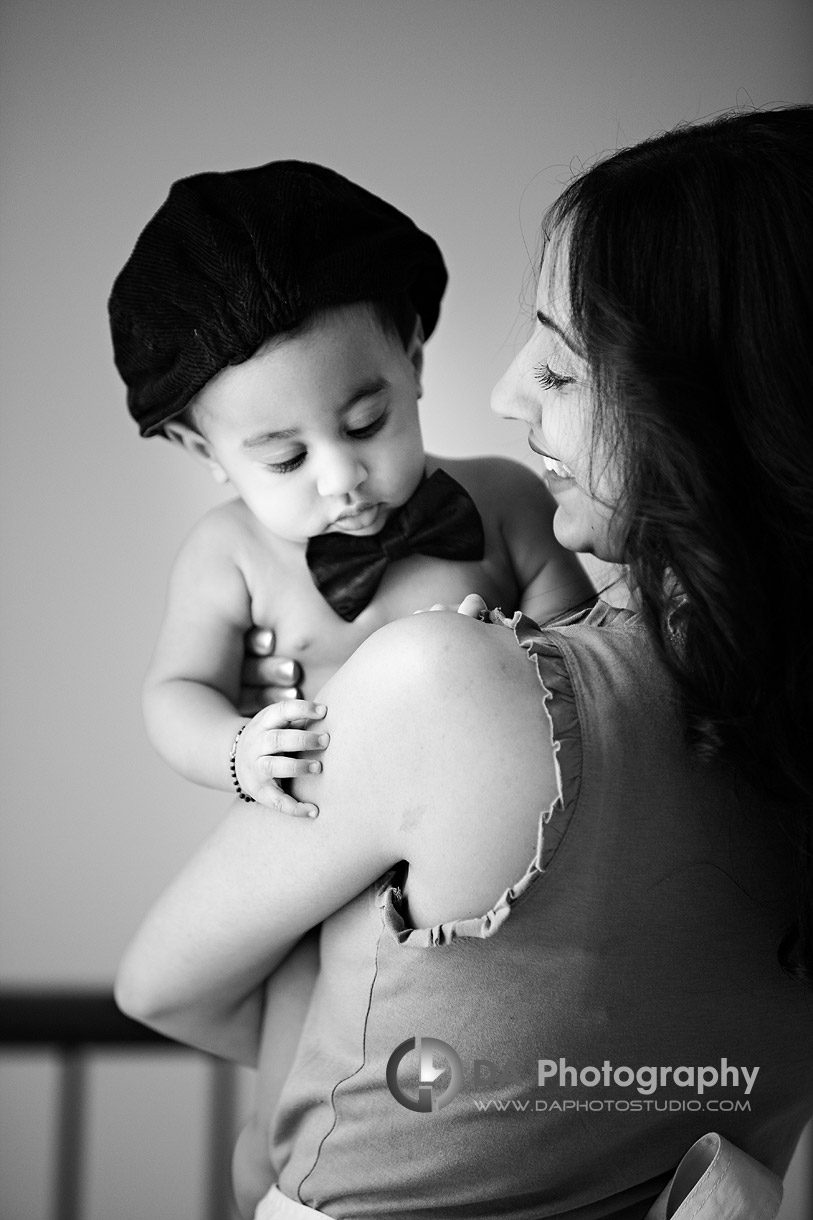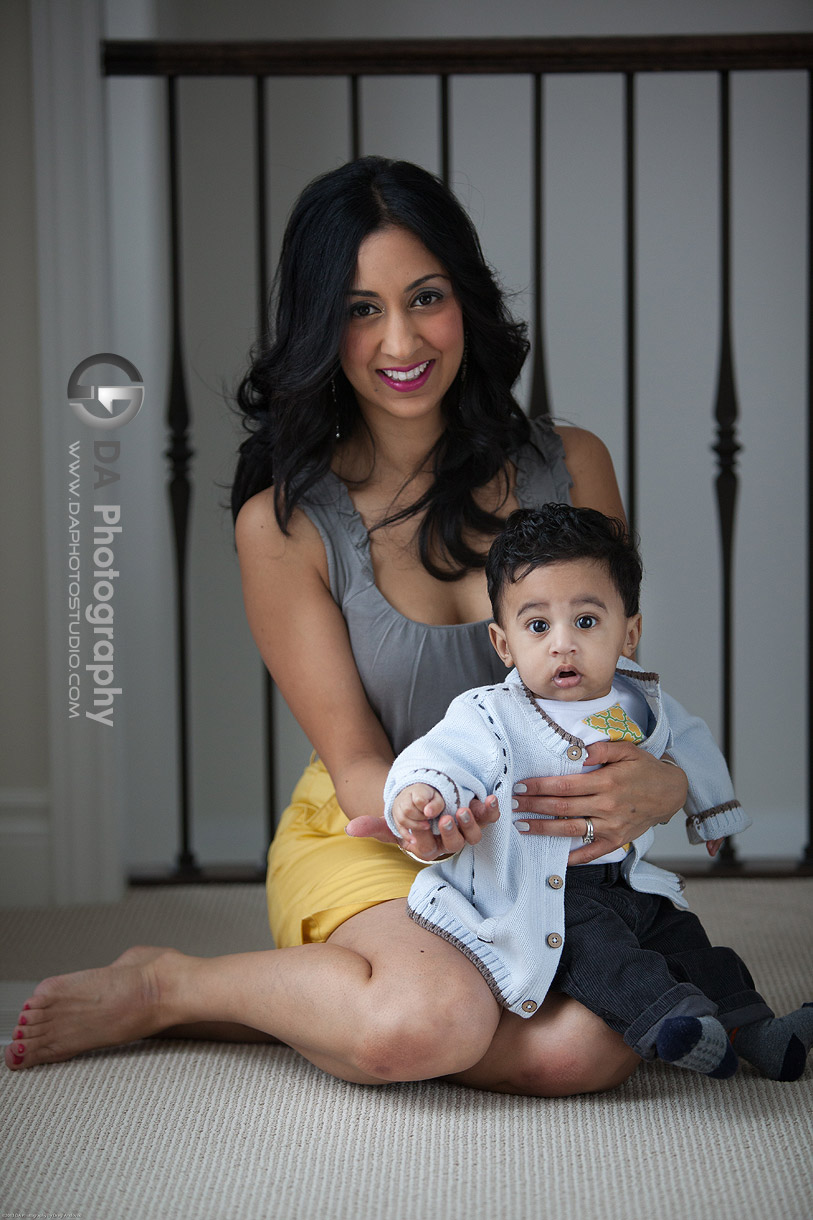 Emotions Run Wild
Photographing young children means that I never know what I'm getting into when I arrive. The kids might be afraid of me. The parents may be running on very little sleep (and lots of caffeine). I've learned over the years not to expect anything when I arrive to a photo shoot. I just show up with my equipment. If the kids aren't feeling it that day, it's good. I'll come back another time. I start the process and see where it takes us. I let the emotions of the parents and kids dictate how the session goes. That way, I'm able to capture images of the family at their best – comfortable and relaxed.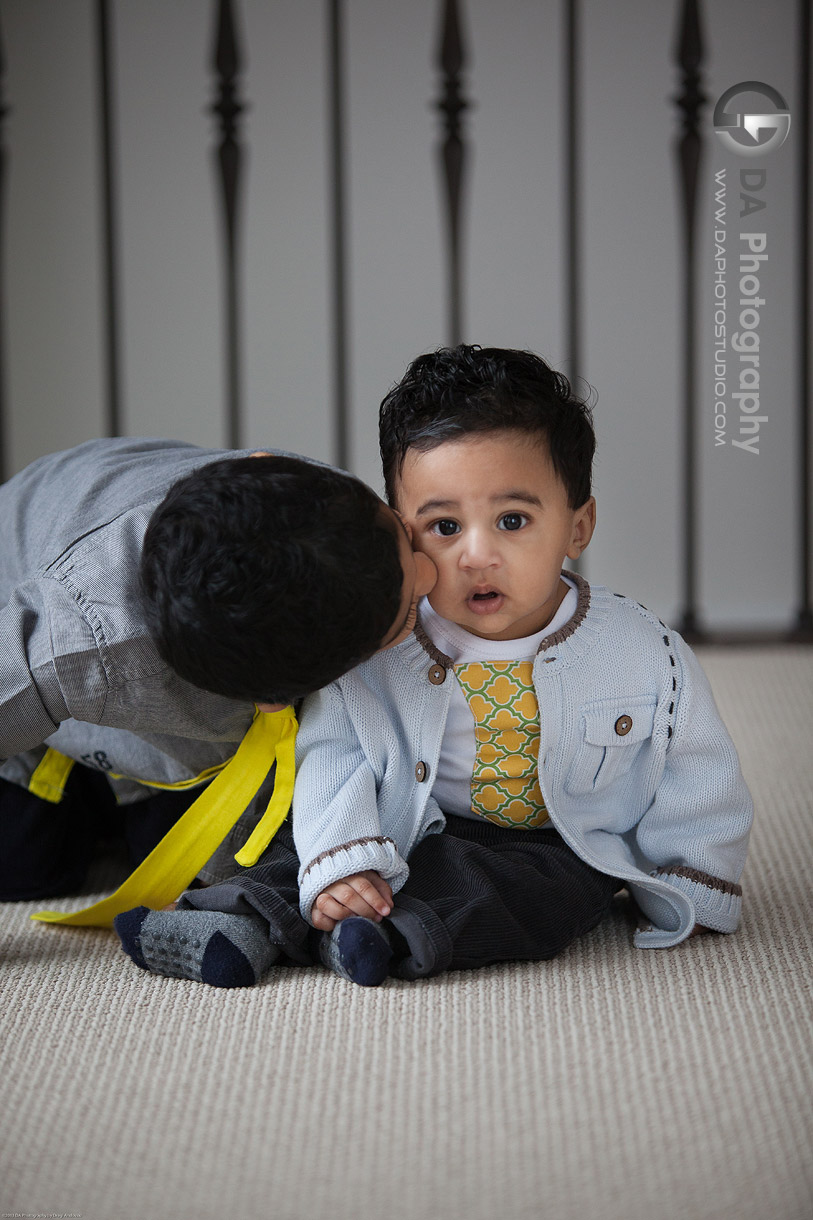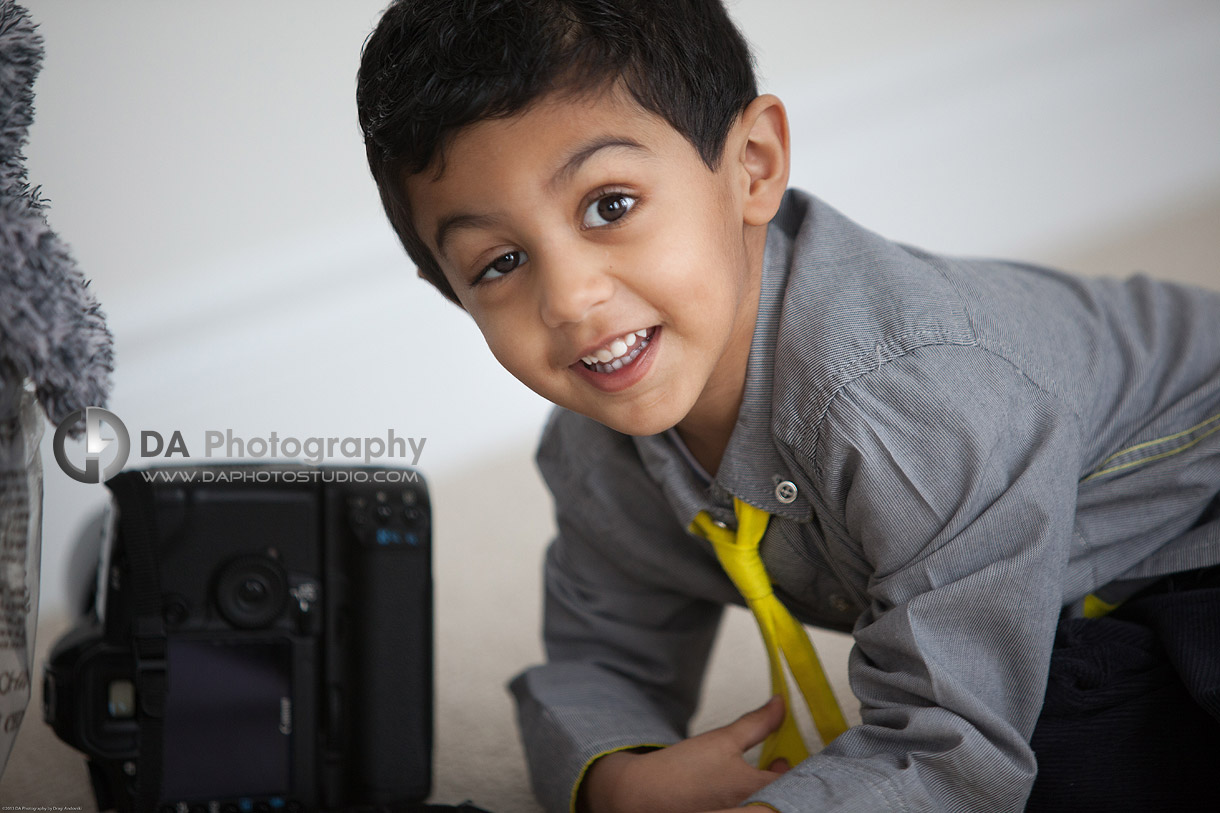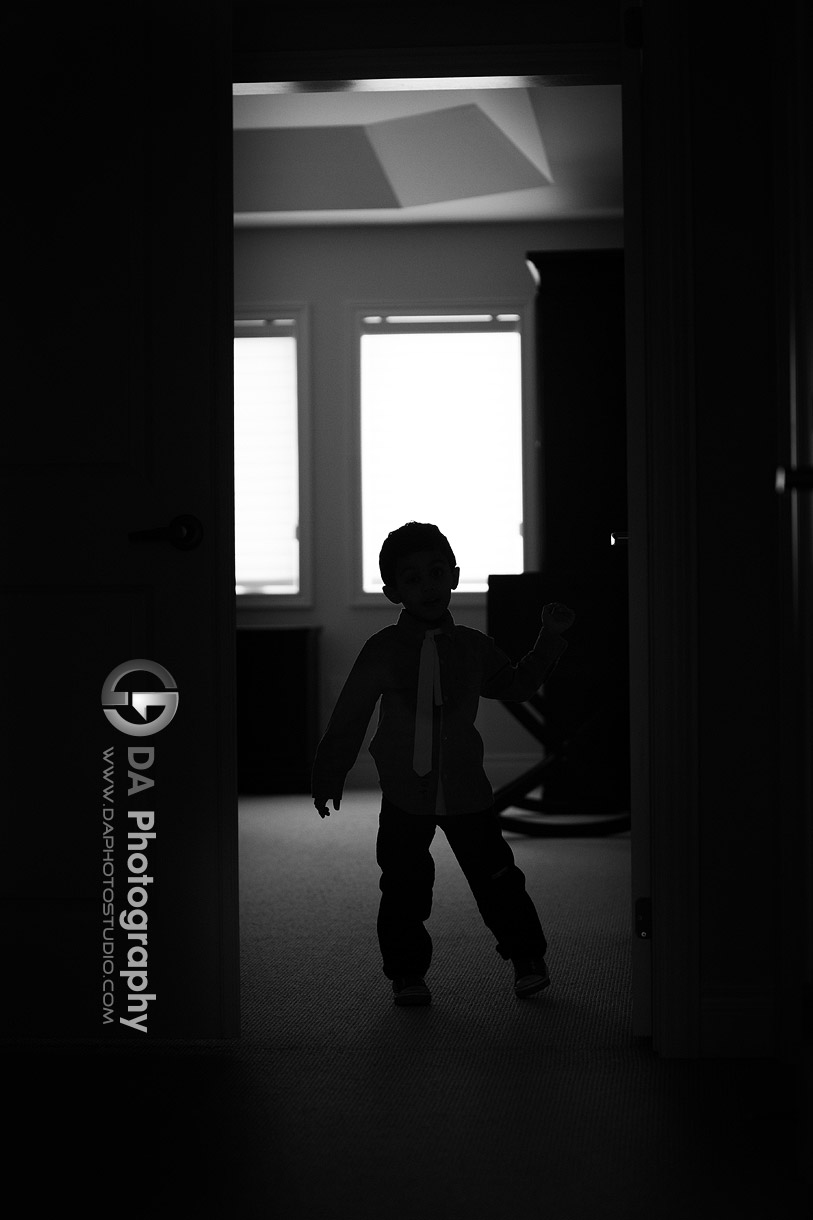 Photography Location: In-house, Private property, Woodbridge, ON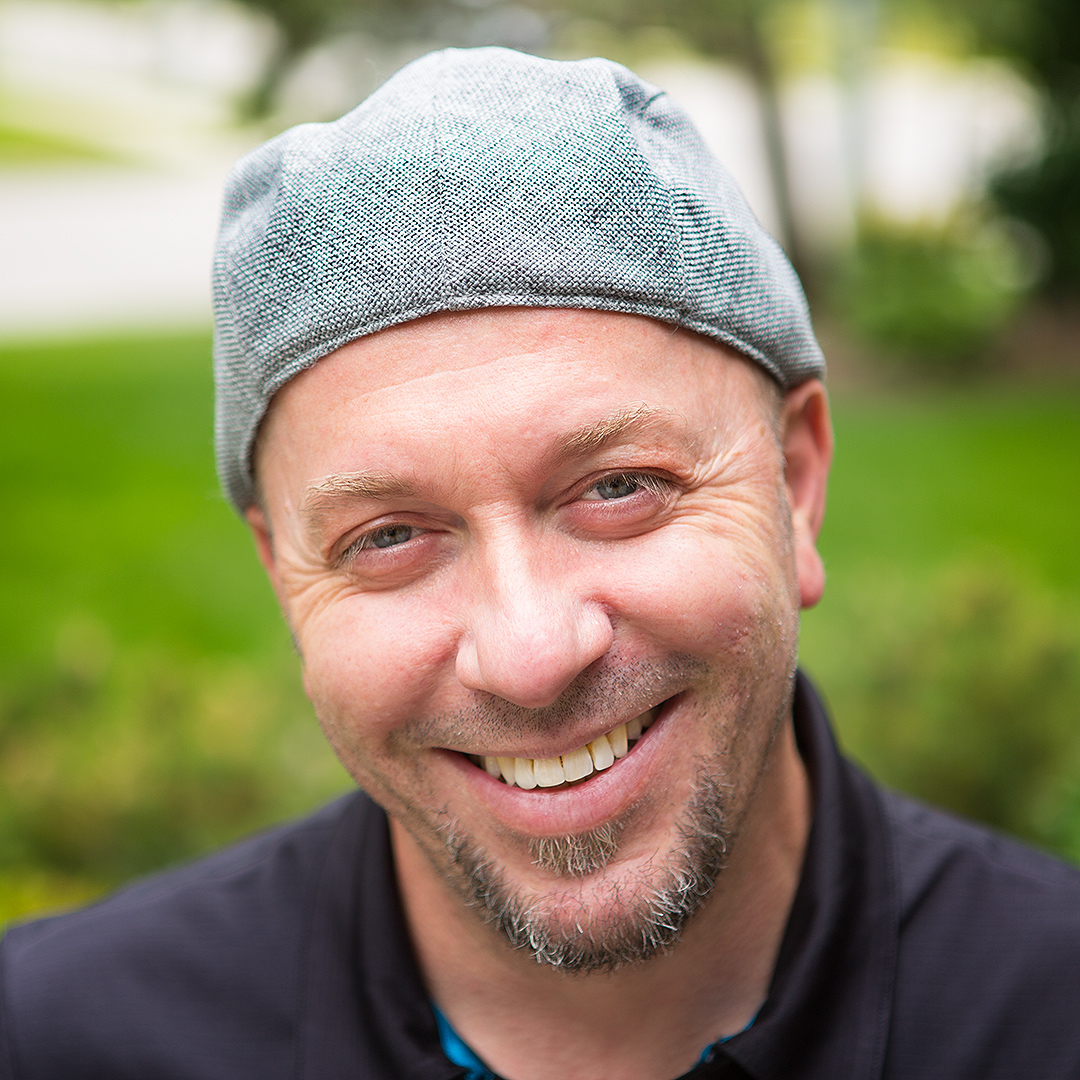 My passion and biggest asset is taking the time to make every client comfortable and relaxed before I even pick up the camera. The result? Photos of you that actually look like you at your best! I can prove to you how much you can enjoy having your picture taken. Lifestyle photography is about the experience that happens to be served up along side of some great photos.
Specialties:
Family Photography for families that like to move around and enjoy their photo time, Wedding Photography for couples looking for a mixture of photojournalistic, contemporary and traditional images and Professional Corporate headshots that are far from cheesy and stiff.