Outdoor weddings are always fun to shoot, especially when they are held on a prestigious golf course. This was my first encounter with Whistle Bear golf club, and despite seeing numerous wedding locations, I was impressed.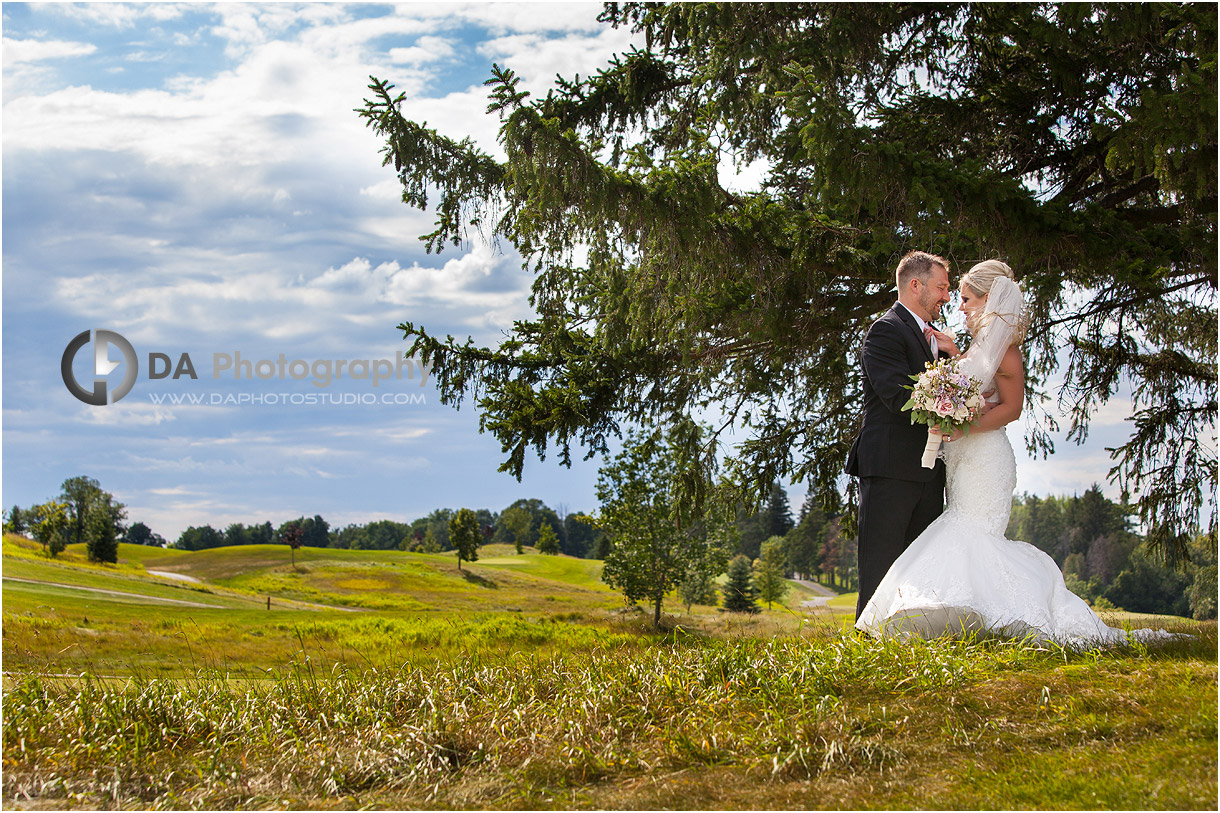 Melissa and Scott had decided exchanging their engagement session for family session after the wedding, so it was quite challenging meeting the groom for the first time at his wedding. The wedding couple weren't comfortable posing in front of the camera so we decided on journalistic style coverage.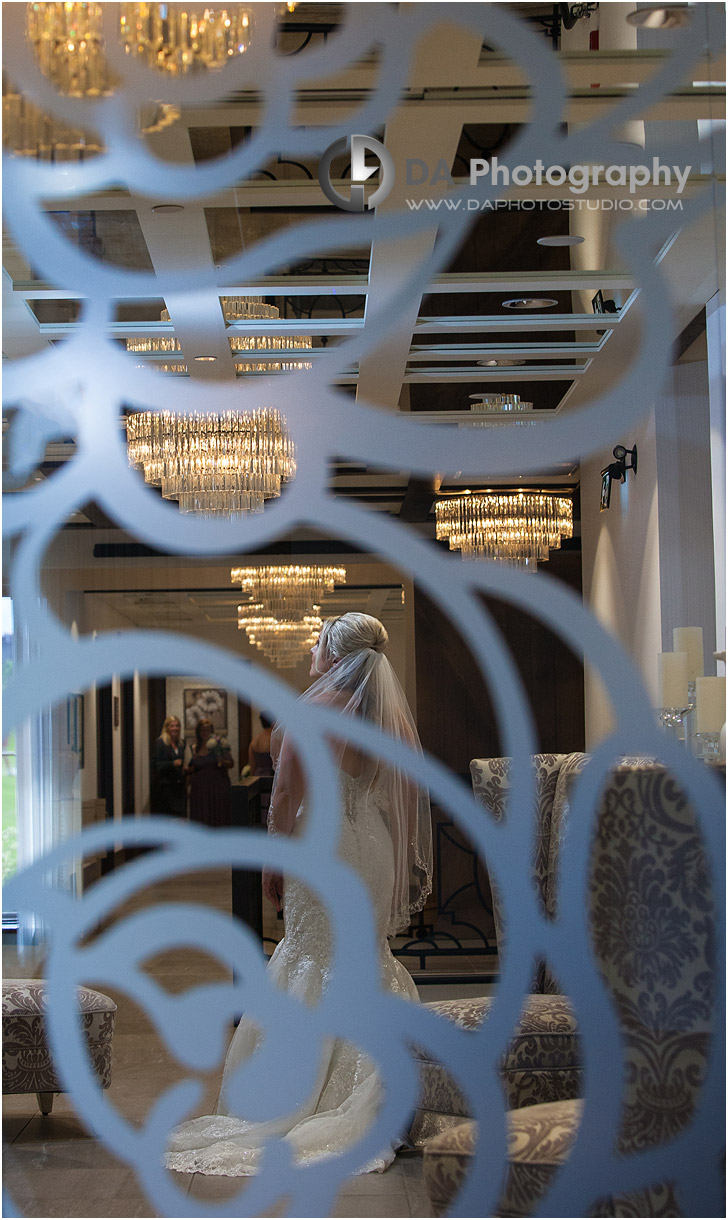 Children have a natural curiosity of their surroundings; therefore their son quickly became a focus point in the photography session.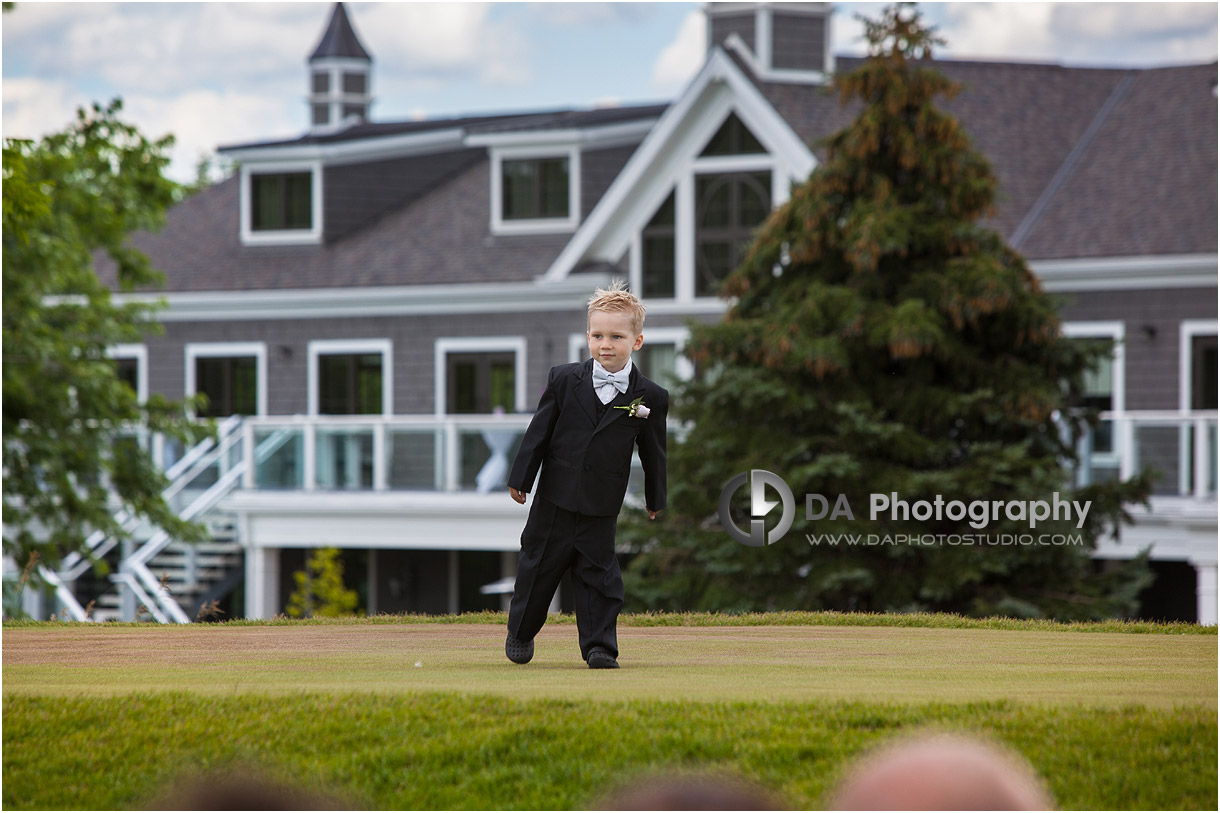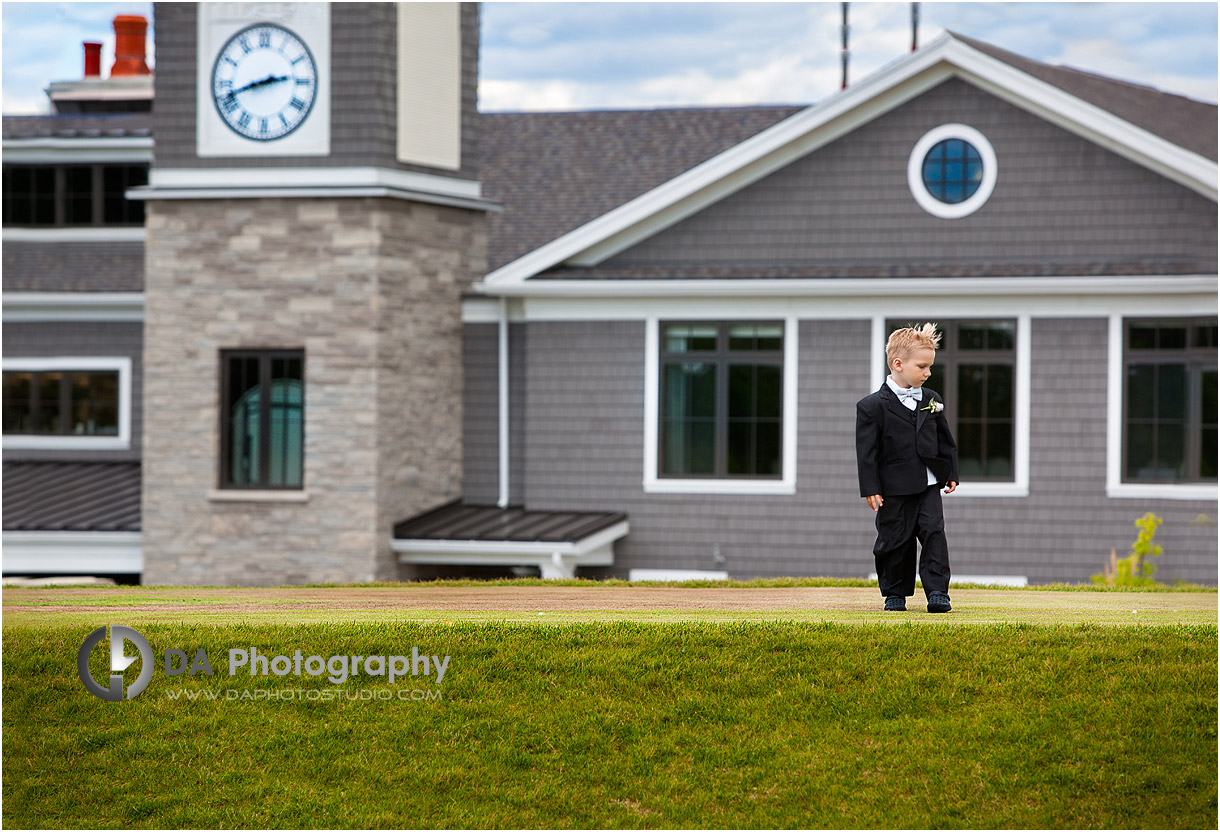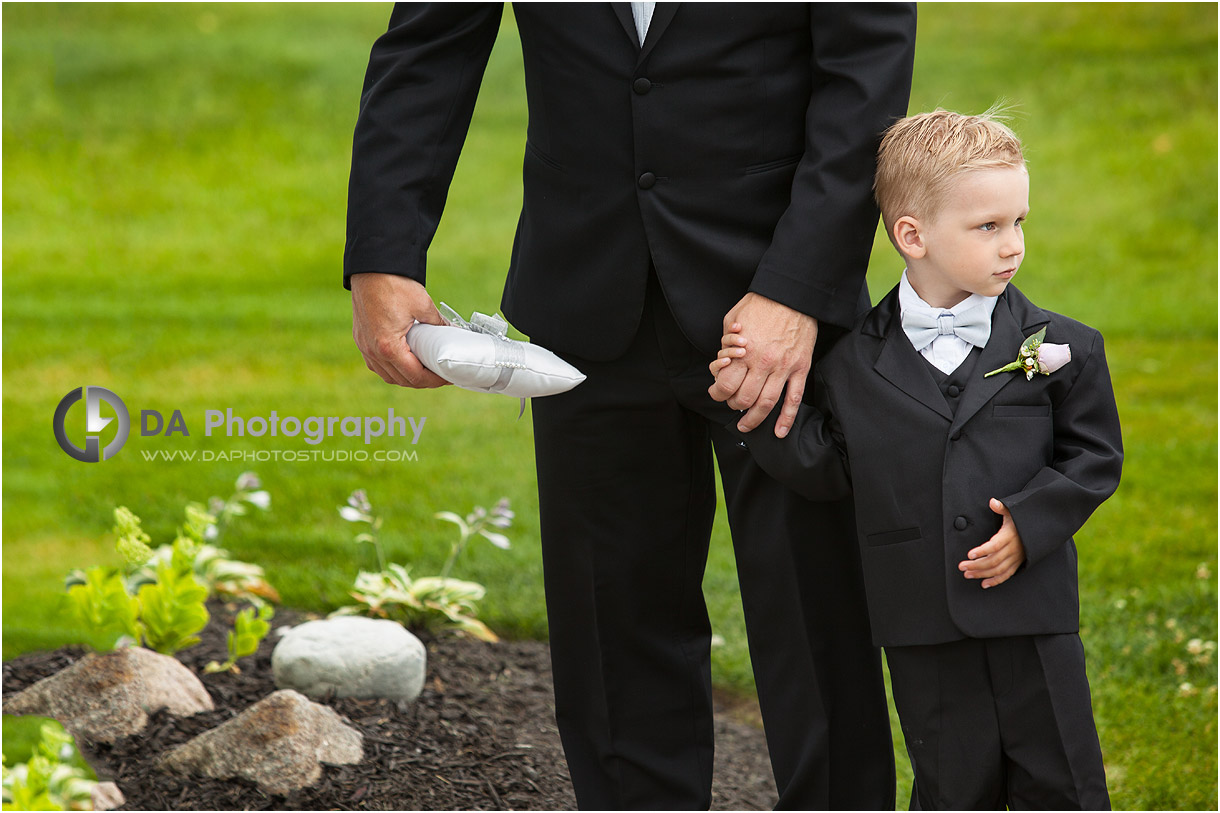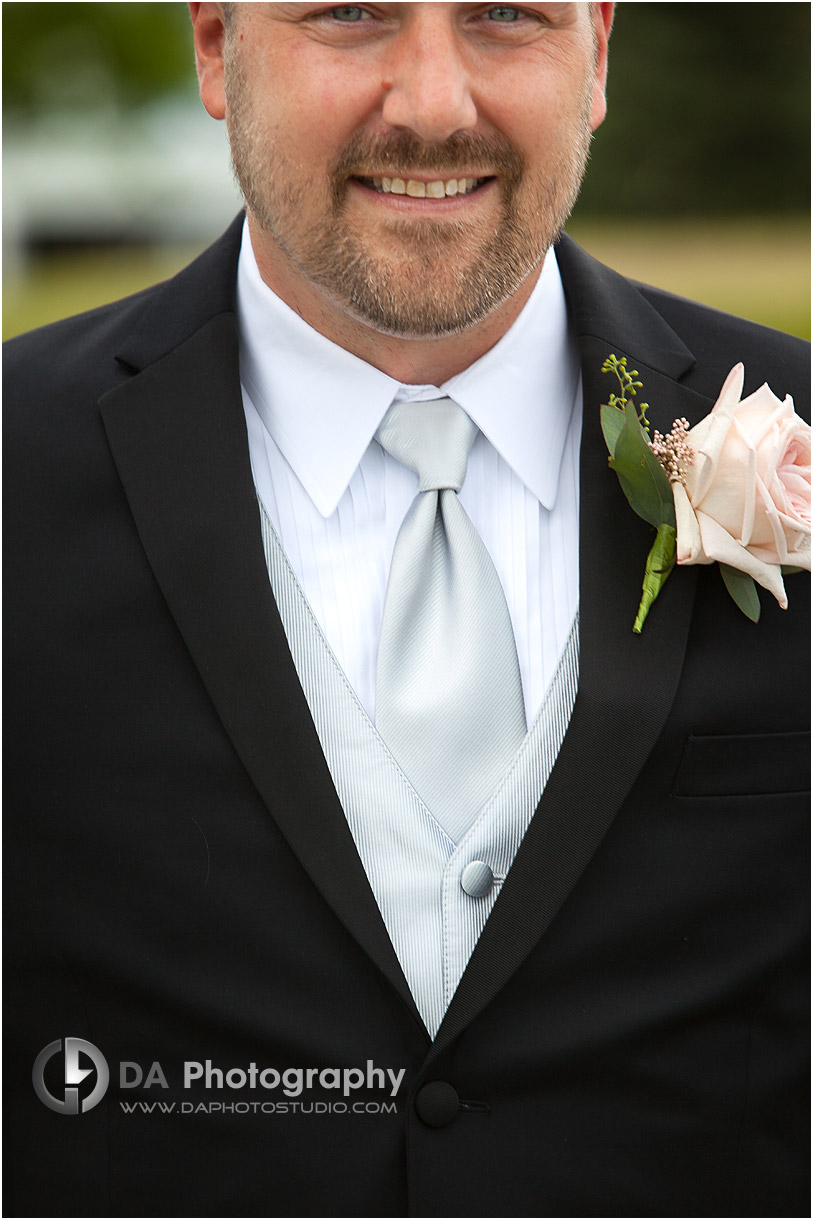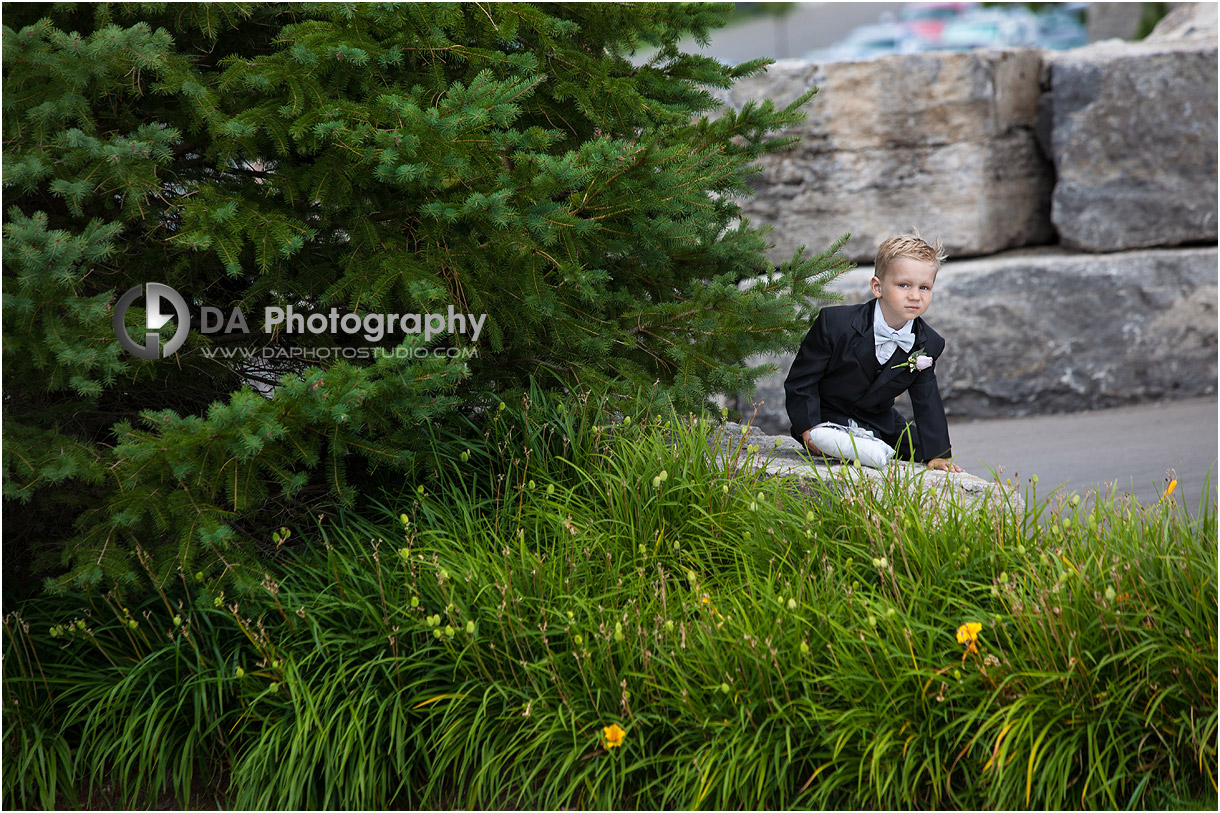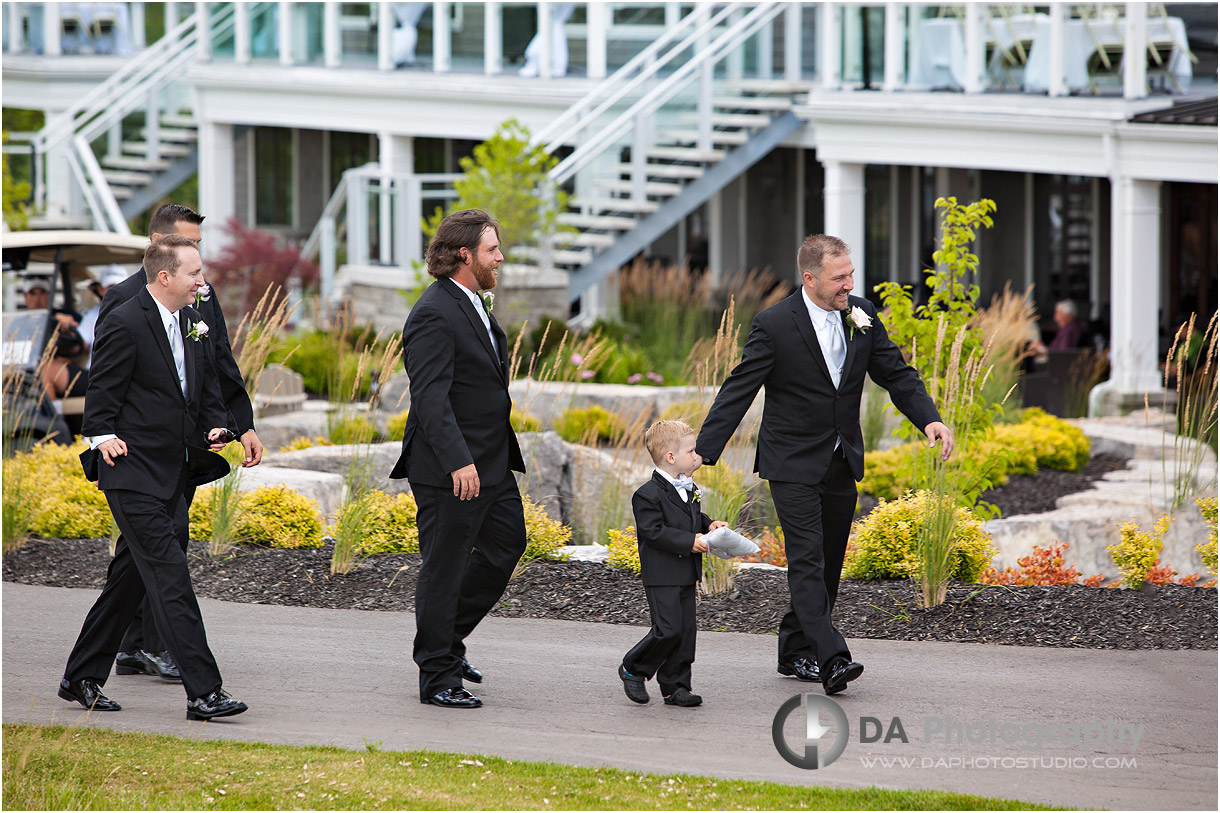 A very sweet moment to document was during the ceremony when his parents were exchanging rings and he stood between them. He snuck in to get a better look and stared straight into the camera so timing was everything.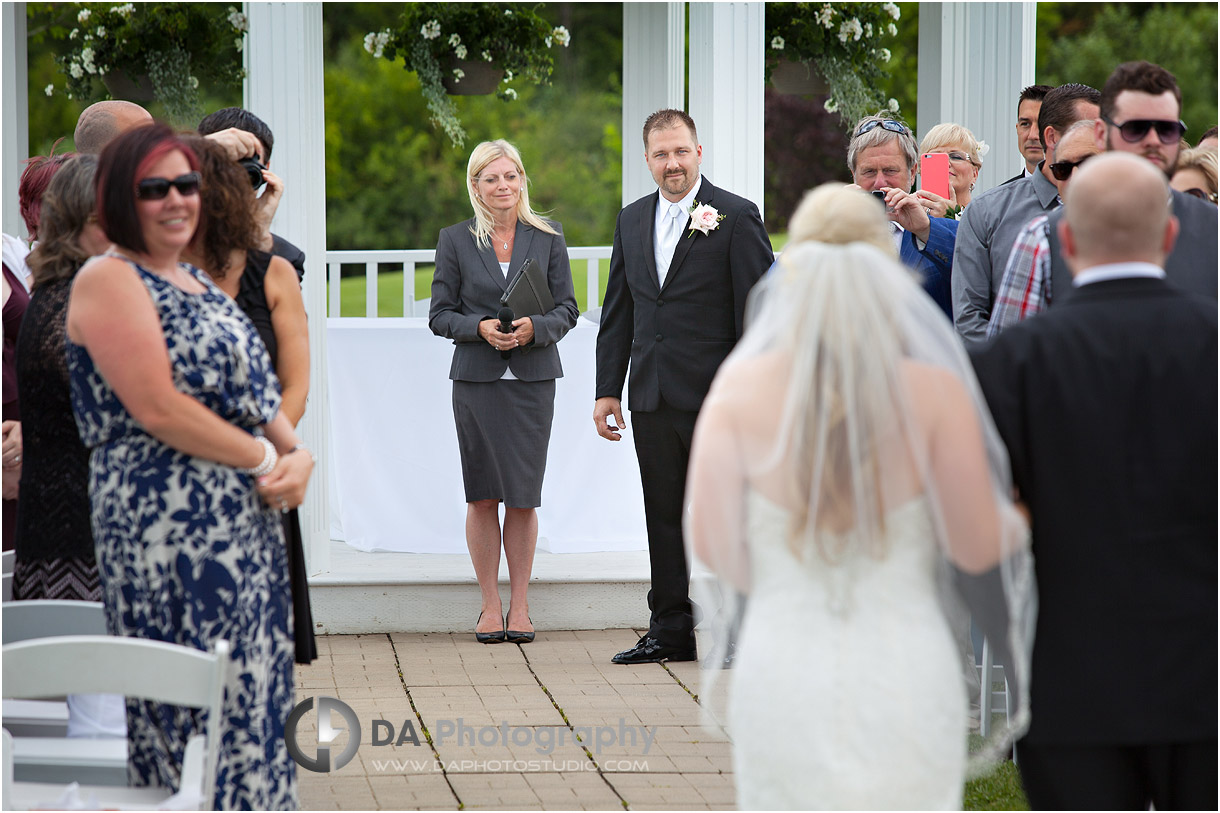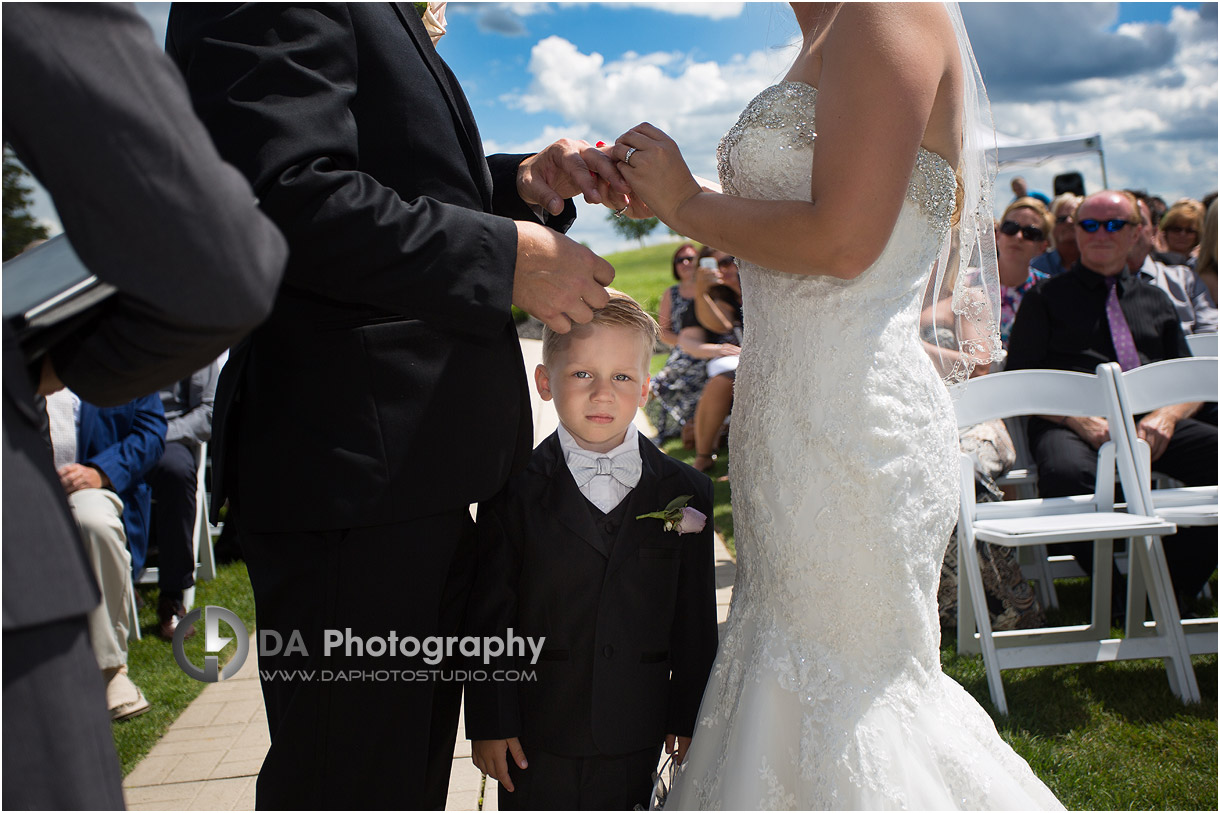 The wow factor at prestigious golf course outdoor weddings
Whistle Bear golf club was a dream to photograph but I had to get creative with my shots due to their strict policies. Being a prestigious golf course, we were not allowed to walk onto the green. This meant we had to cheat our shots to still make the most of the scenery as a backdrop.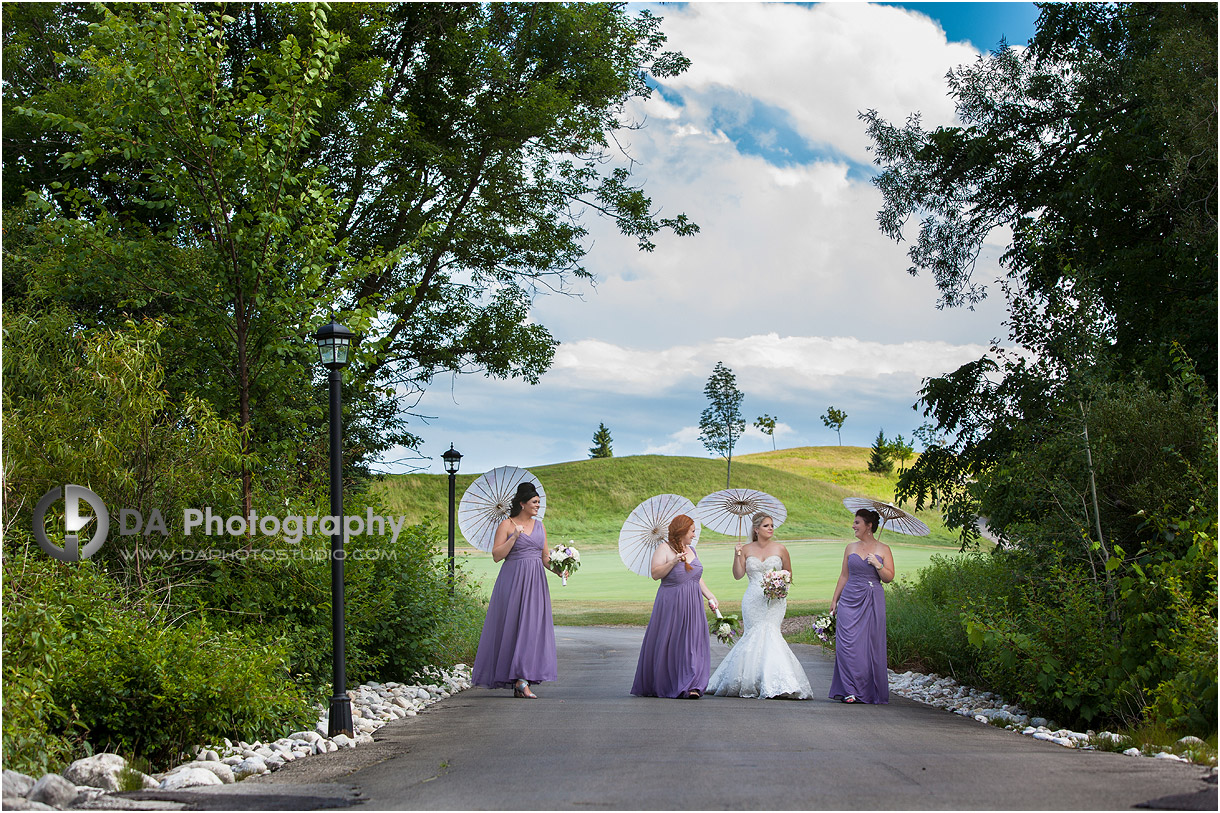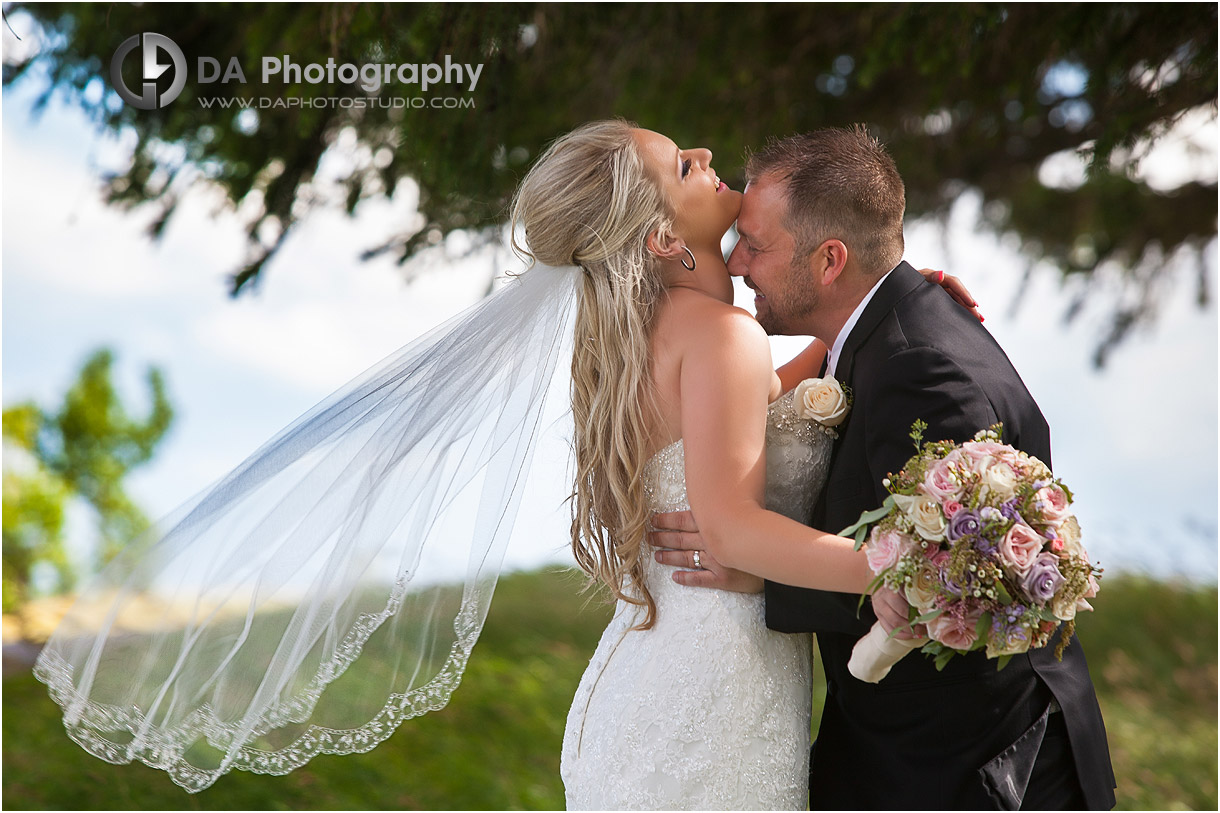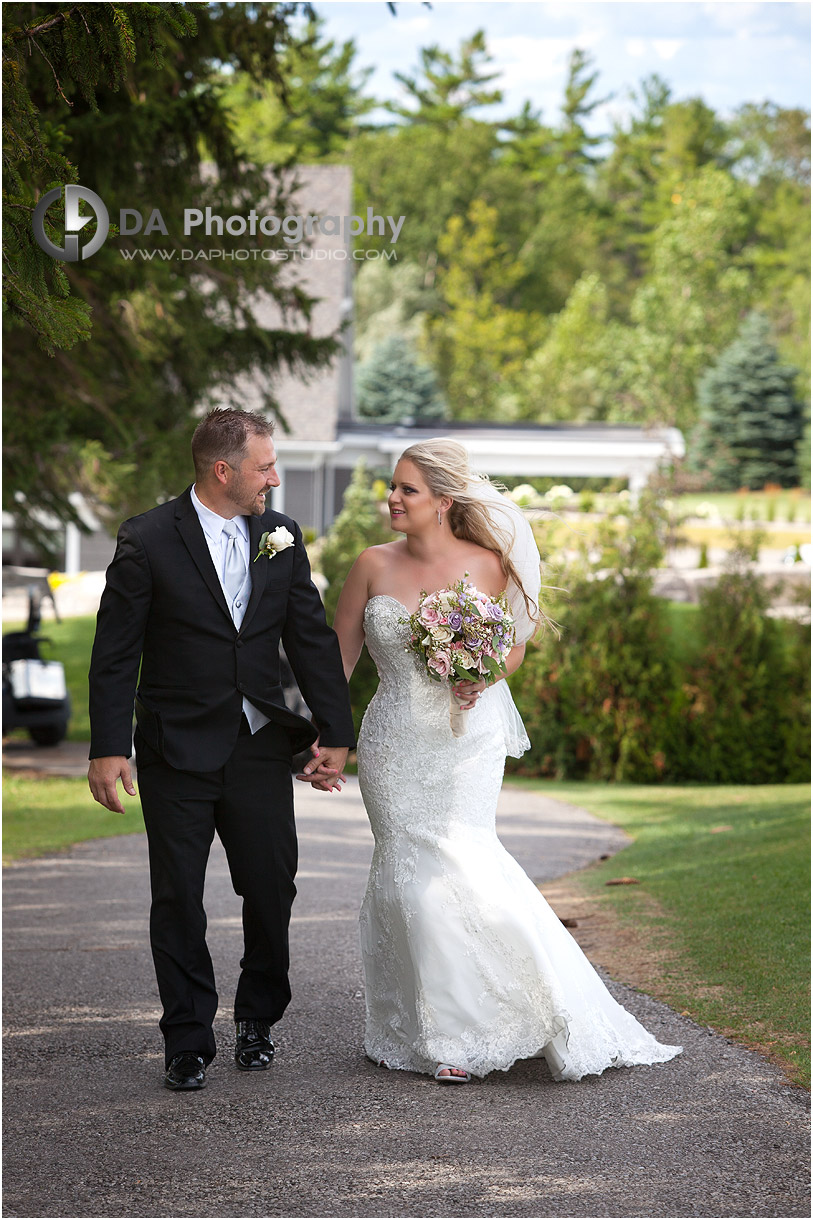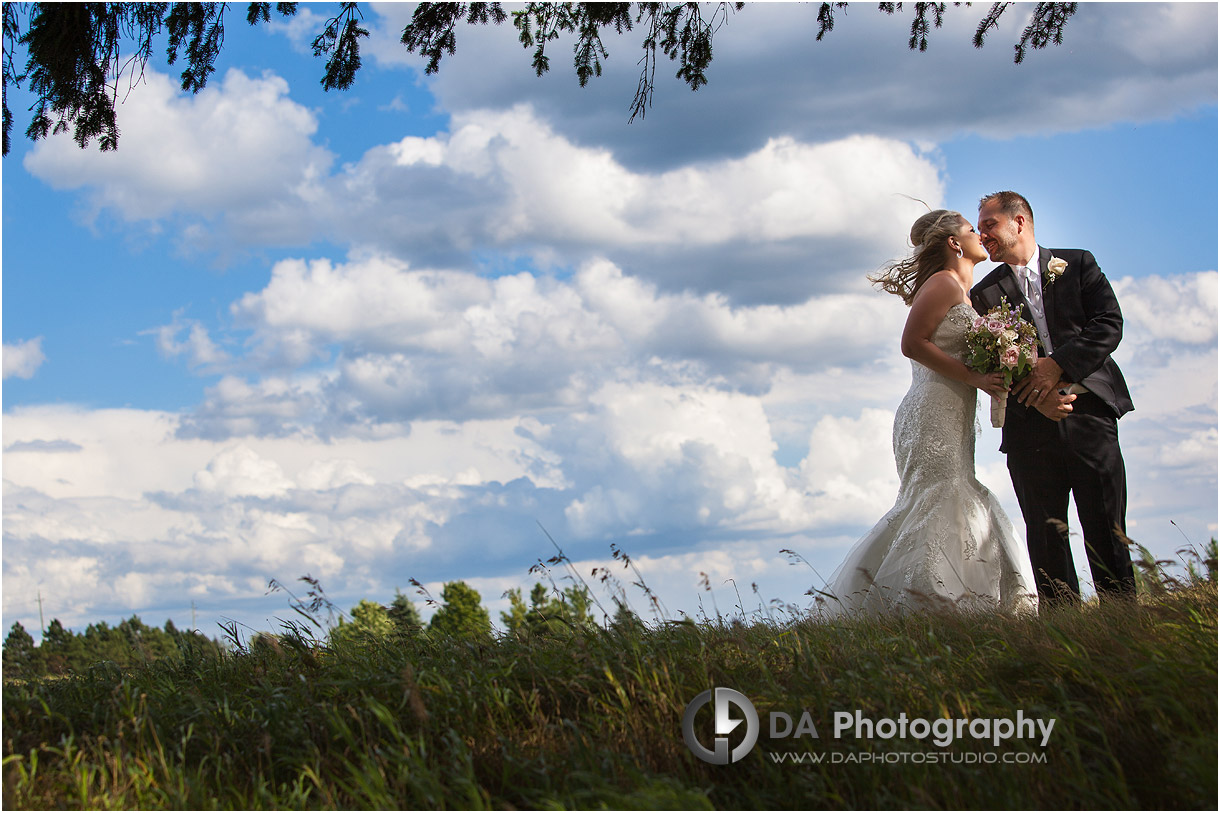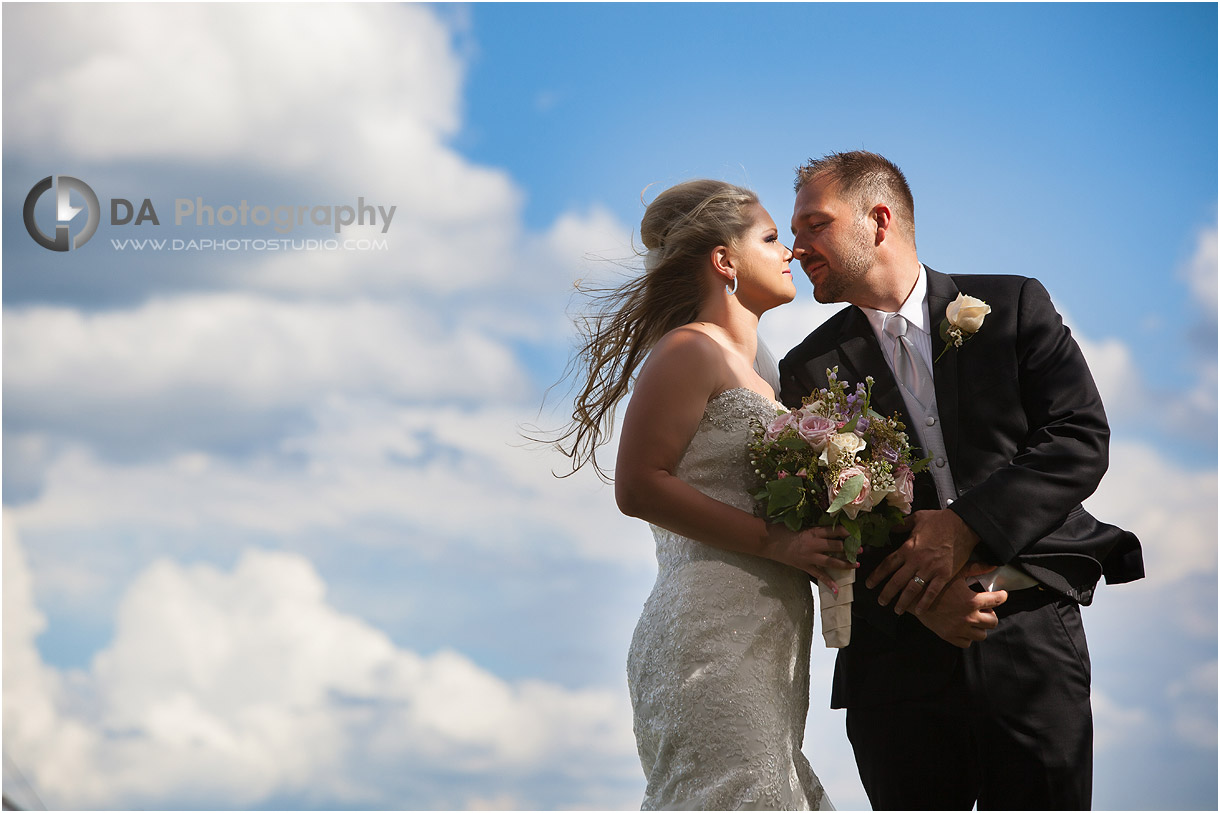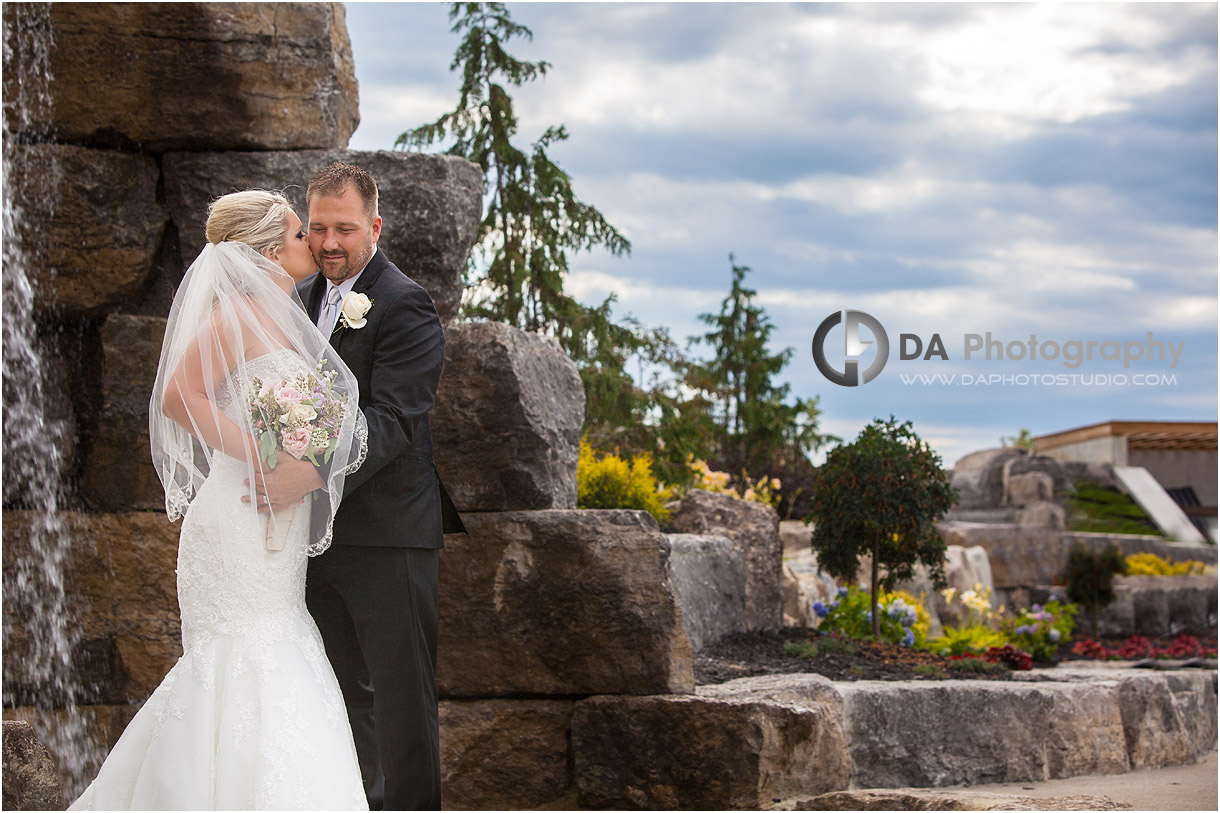 Outdoor weddings typically take away the distractions and allow guests to focus their attention on the ceremony.
The outdoor set up for the ceremony featured the wedding couple standing in front of a gazebo on the golf course.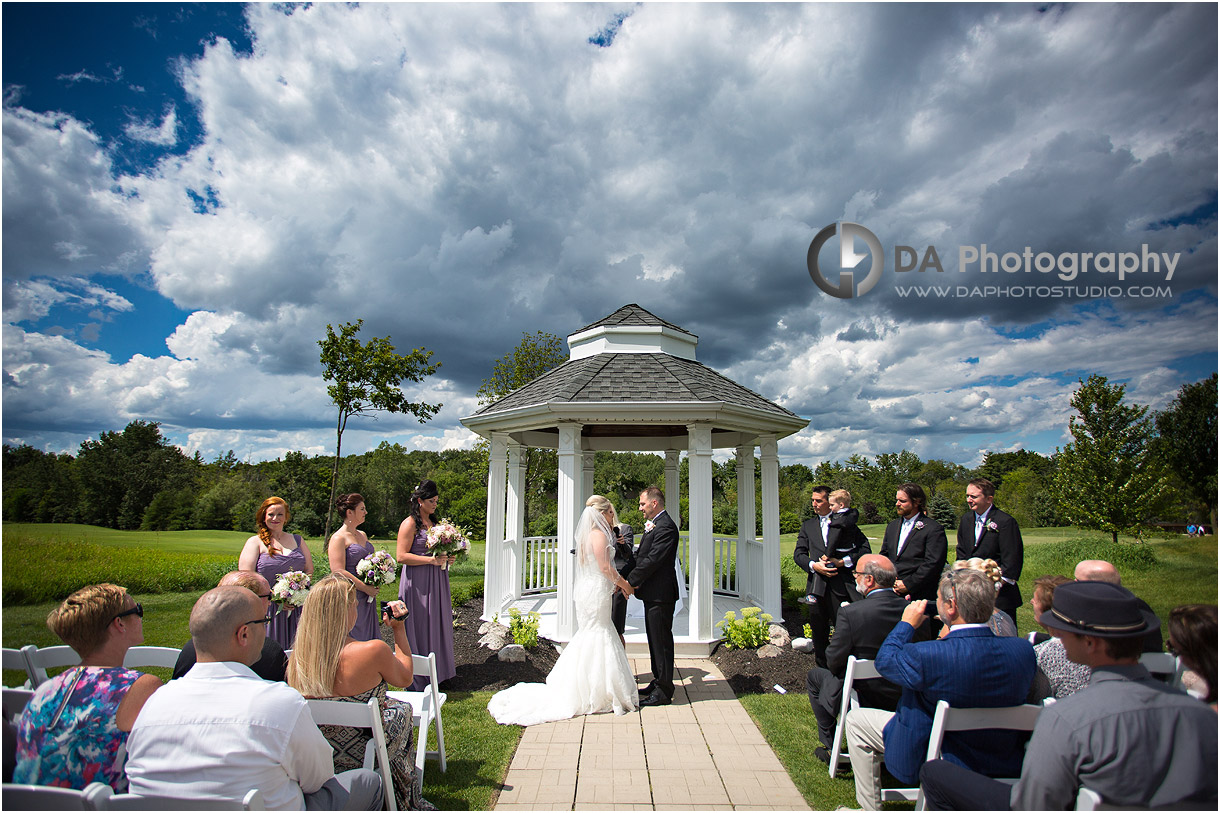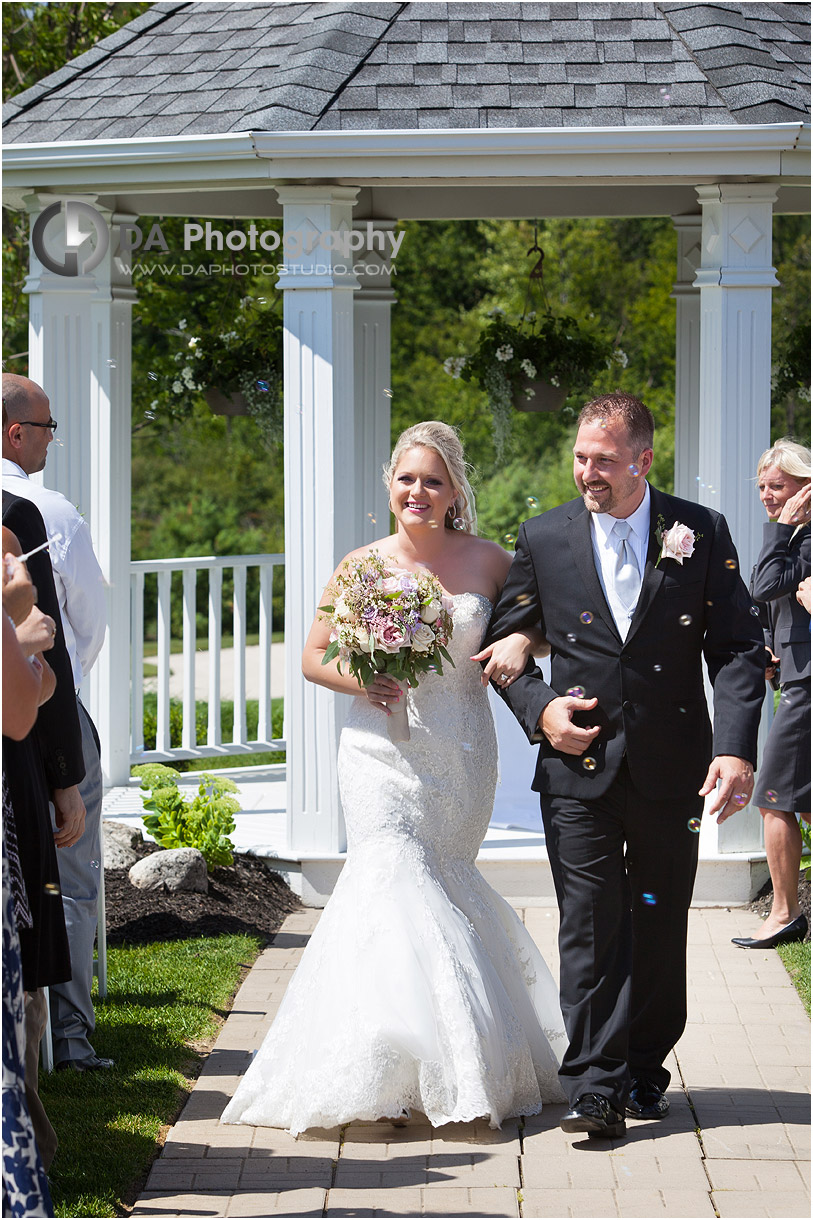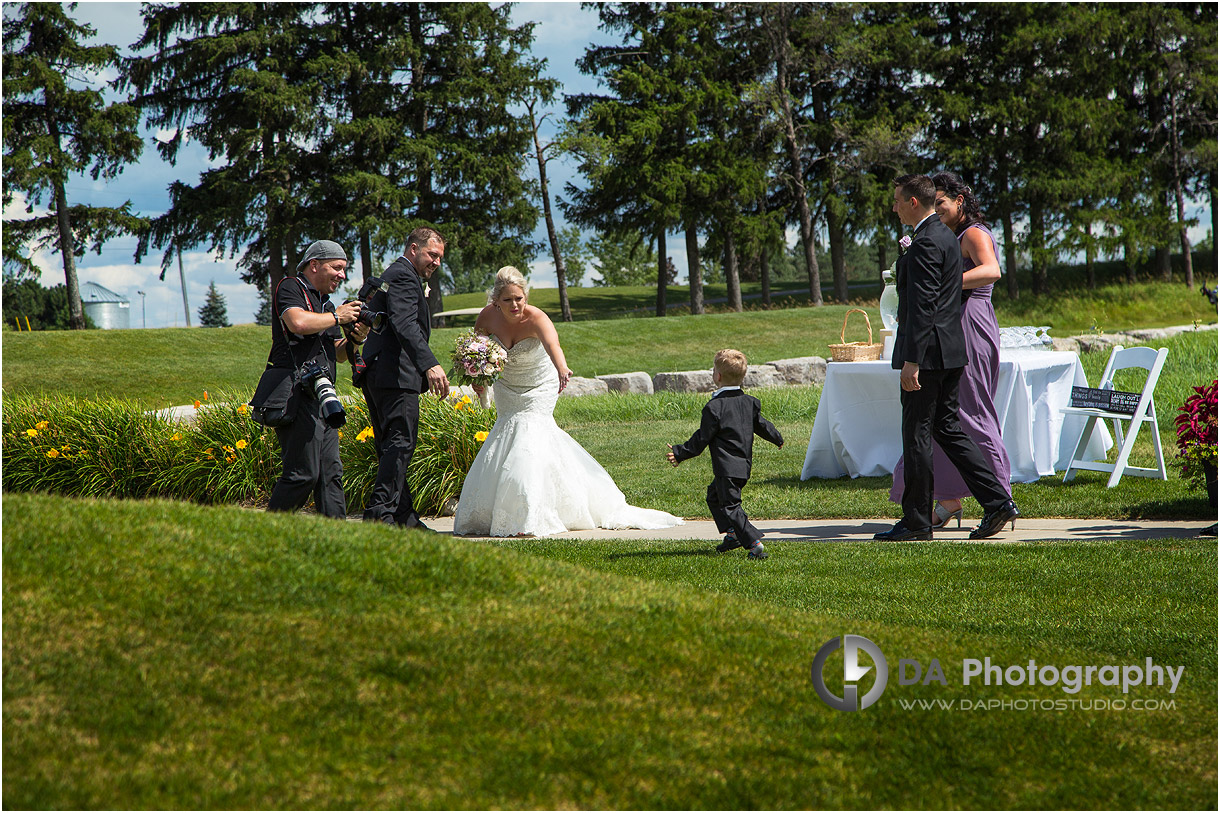 The venue wedding coordinator escorted us to a very picturesque forest area which offered a rustic look and immersed us in nature. The use of props offered a whimsical and fun feel to the wedding party compositions.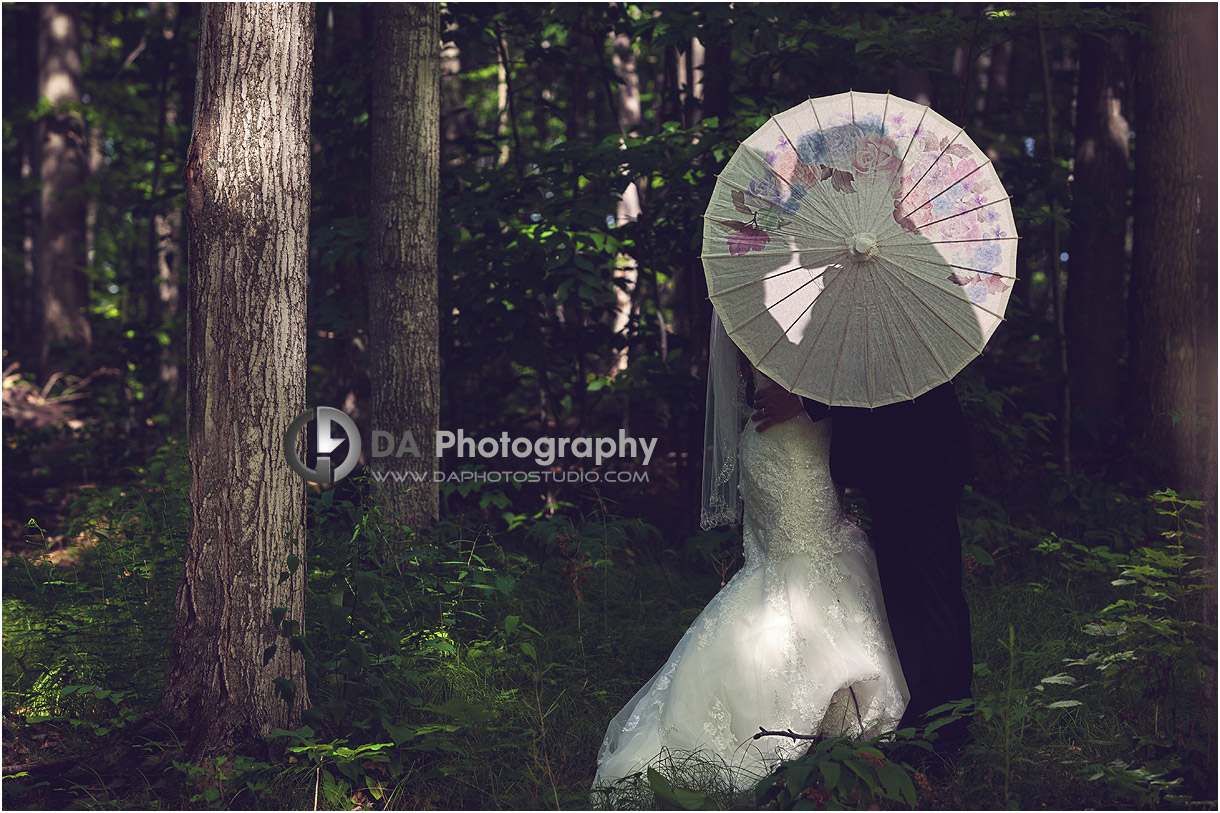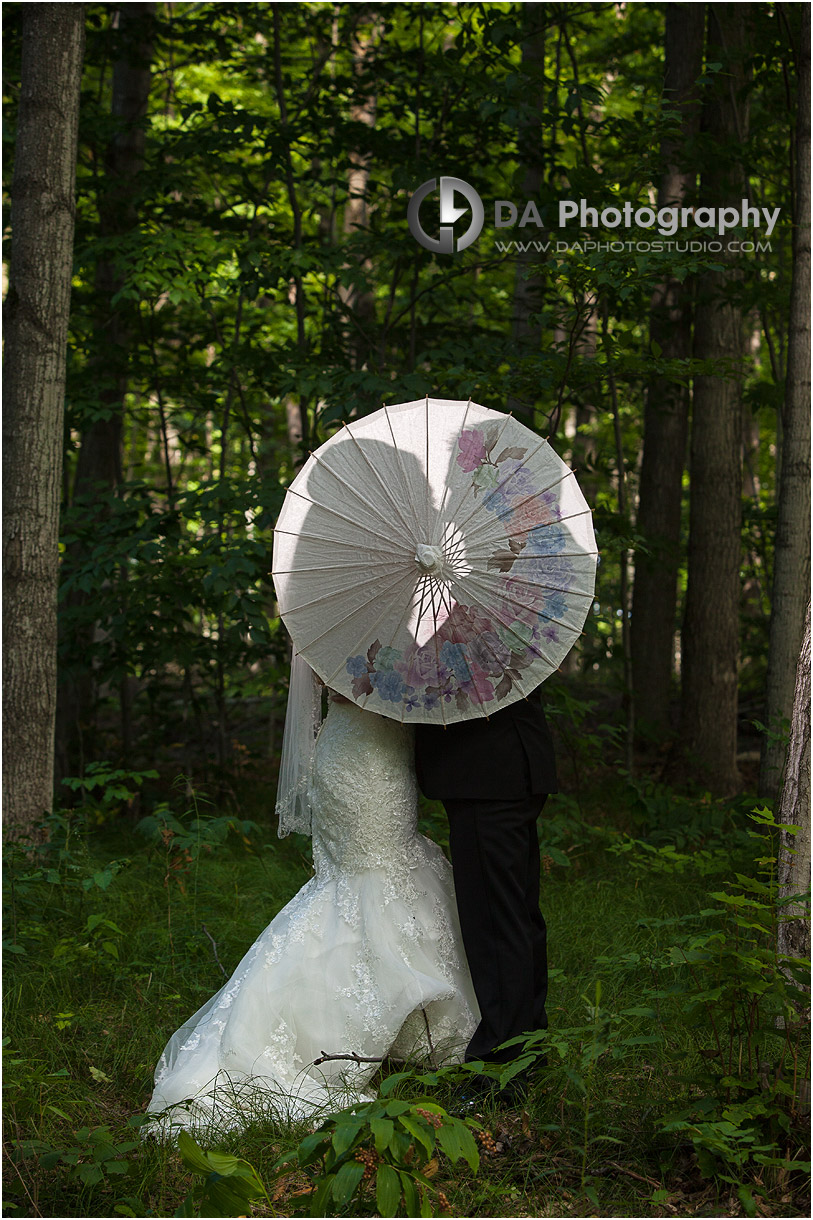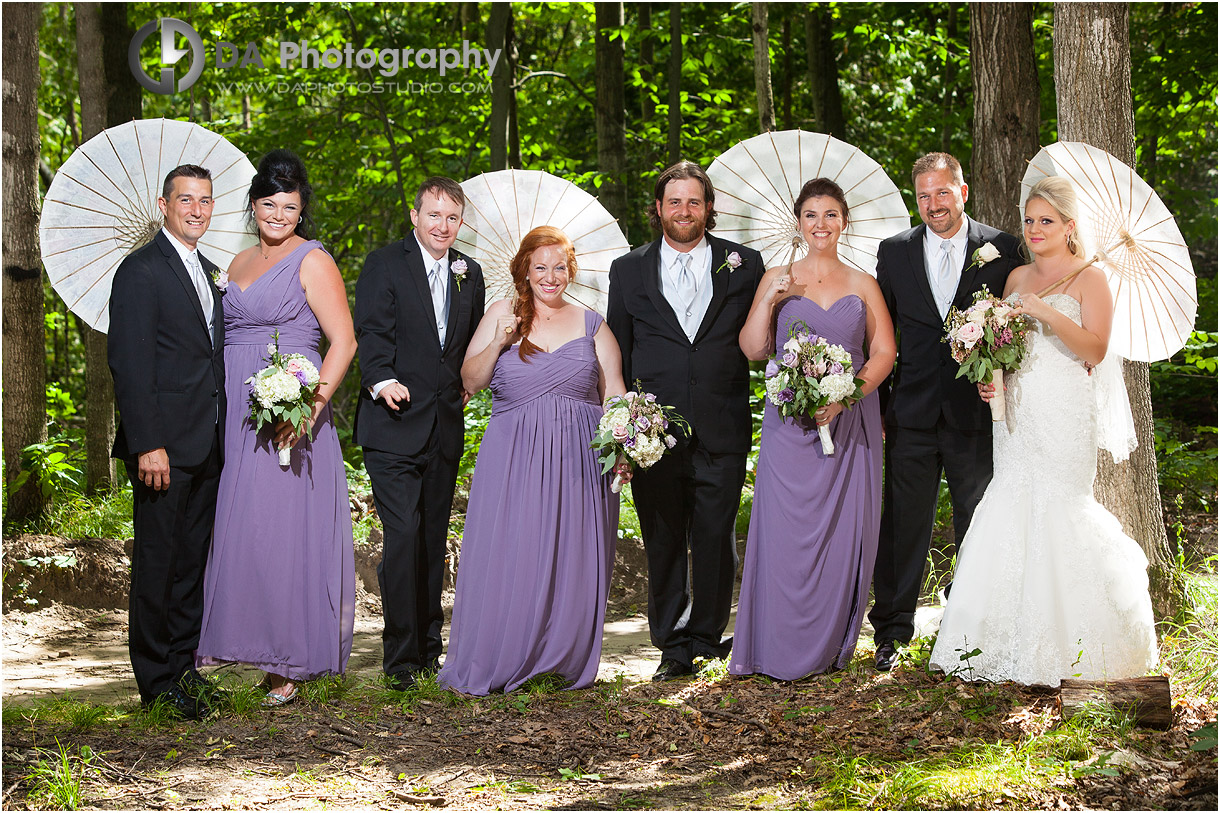 Not your typical golf course wedding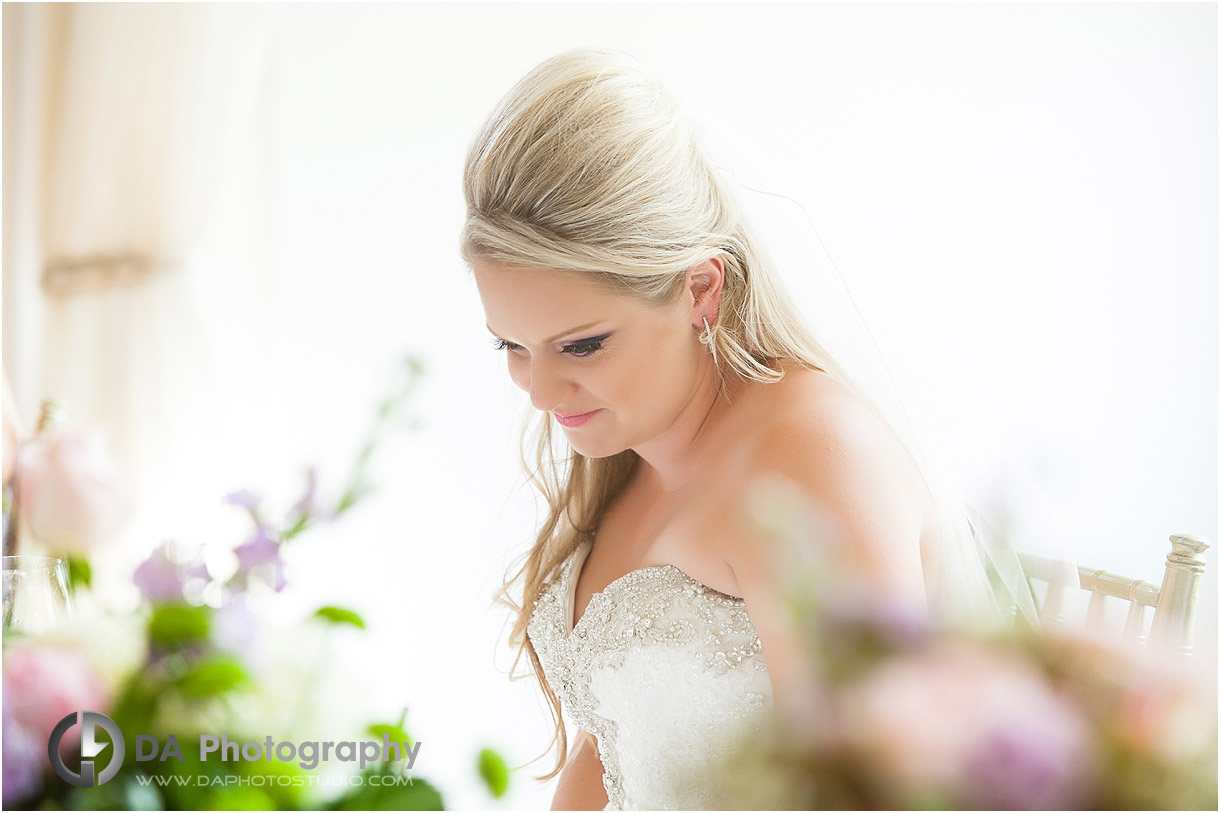 Once we headed inside for the reception we saw some emotional speeches and a special first dance. One of the options they had added to their package was the same day photo slide show. This was met with an overwhelming response from the family and guests. They loved being able to see a recap of their day in high quality images without the wait. In fact, this has become so popular that I now include it with all of my wedding collections.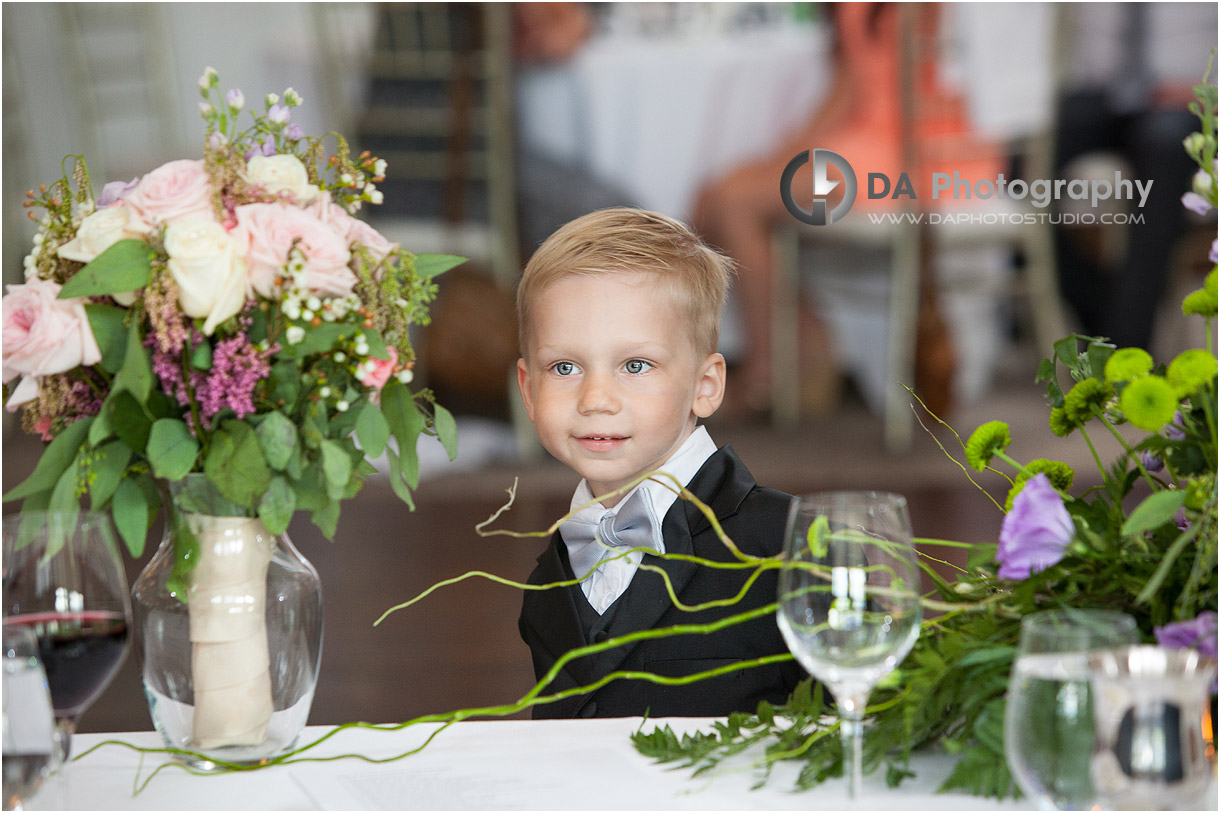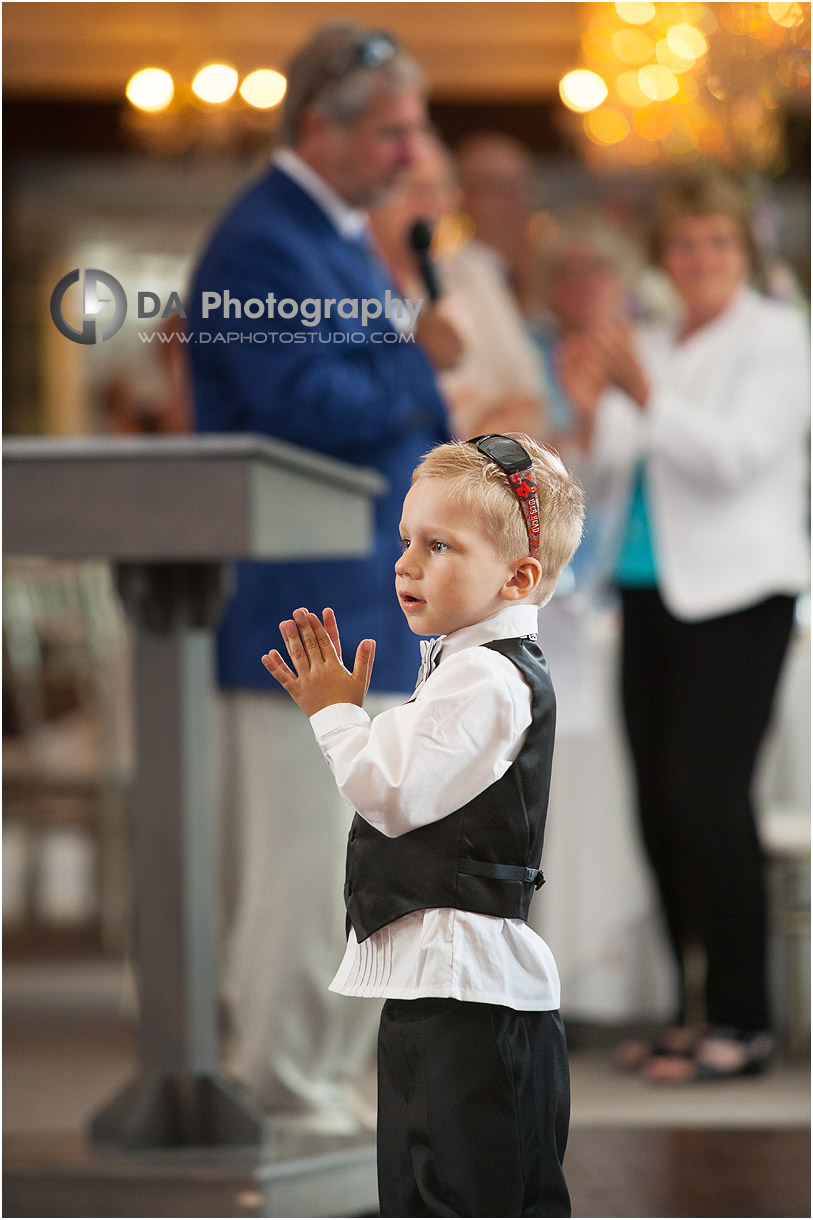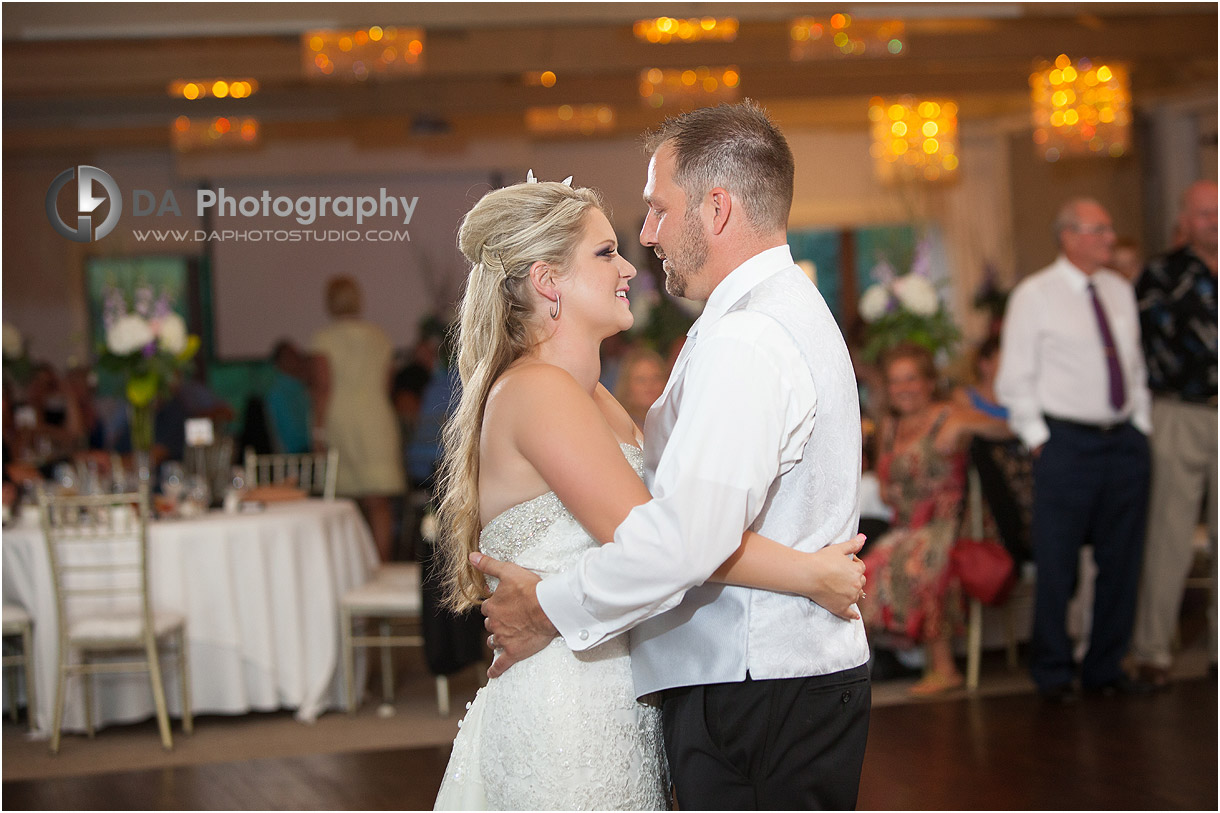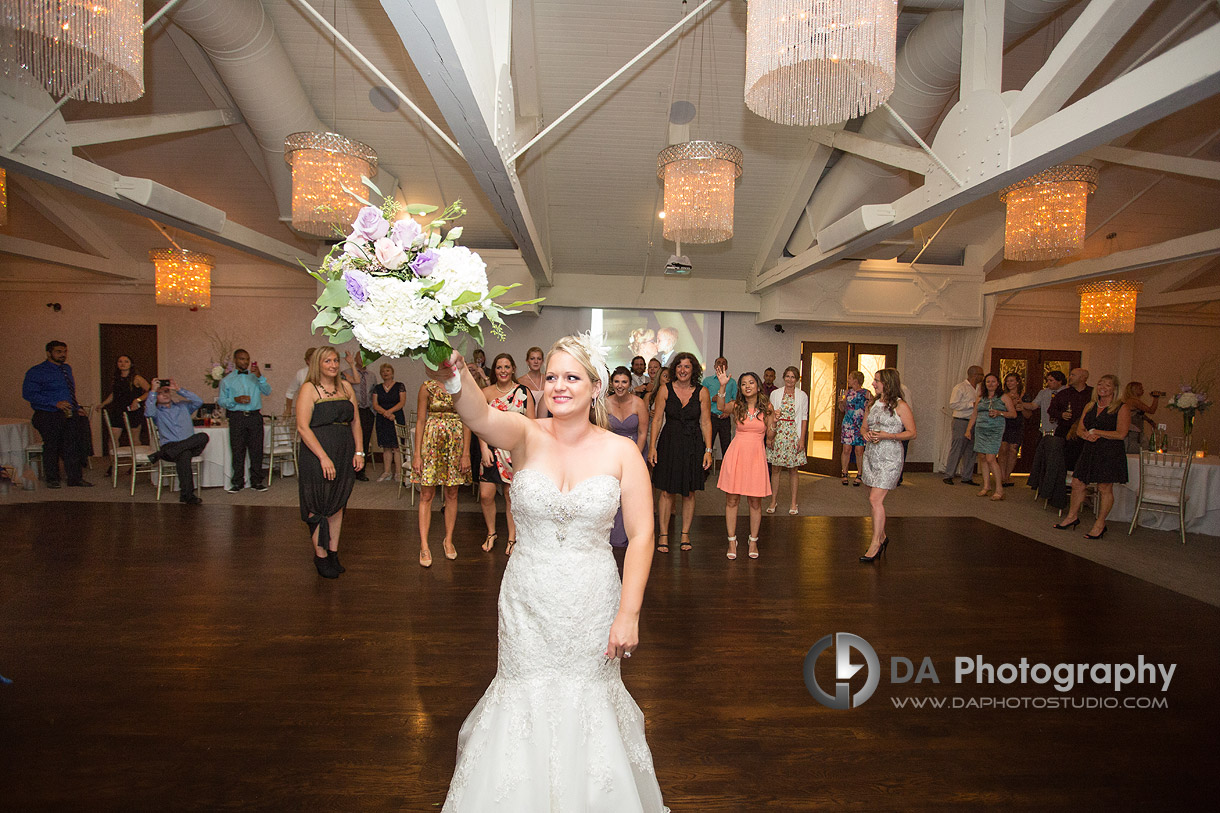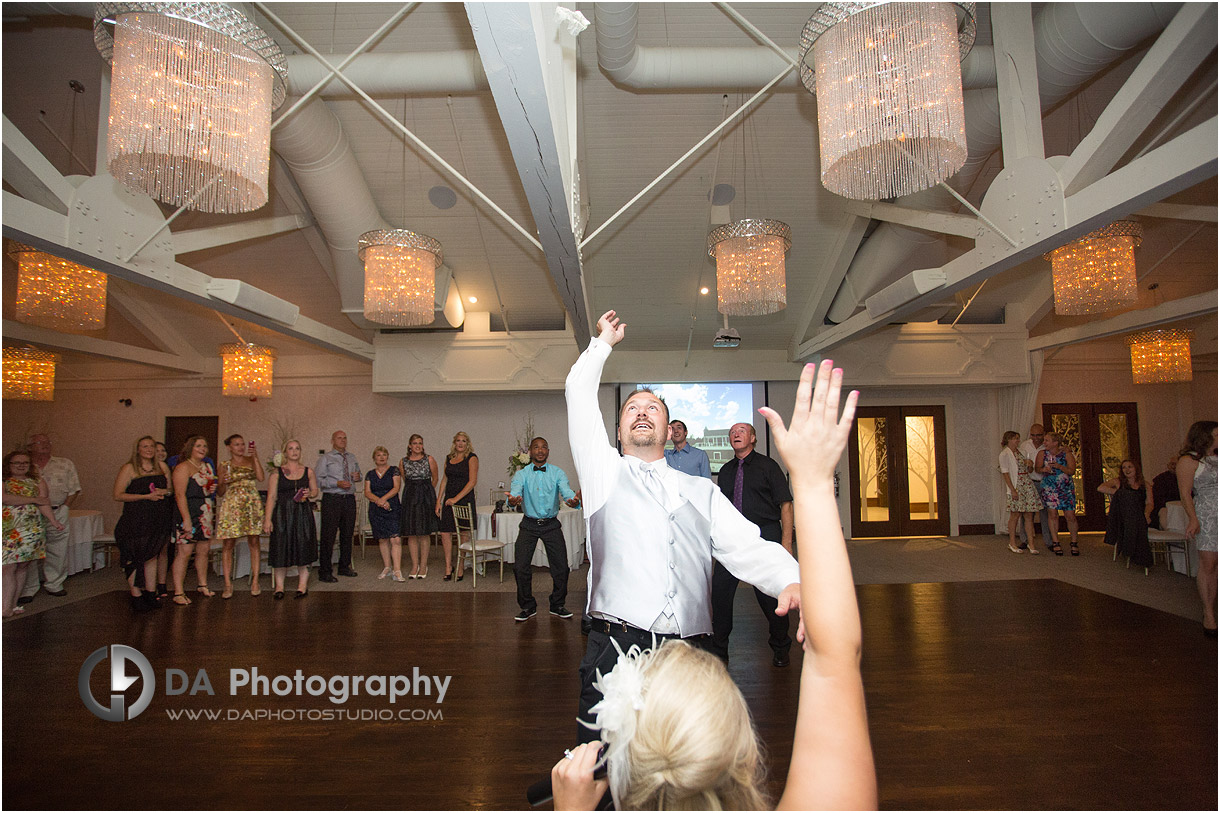 No wedding would be complete without sneaking outside to take a silhouette of the wedding couple as they reflect on the gravity of their day. In this case, the rain drops merely added to the effect.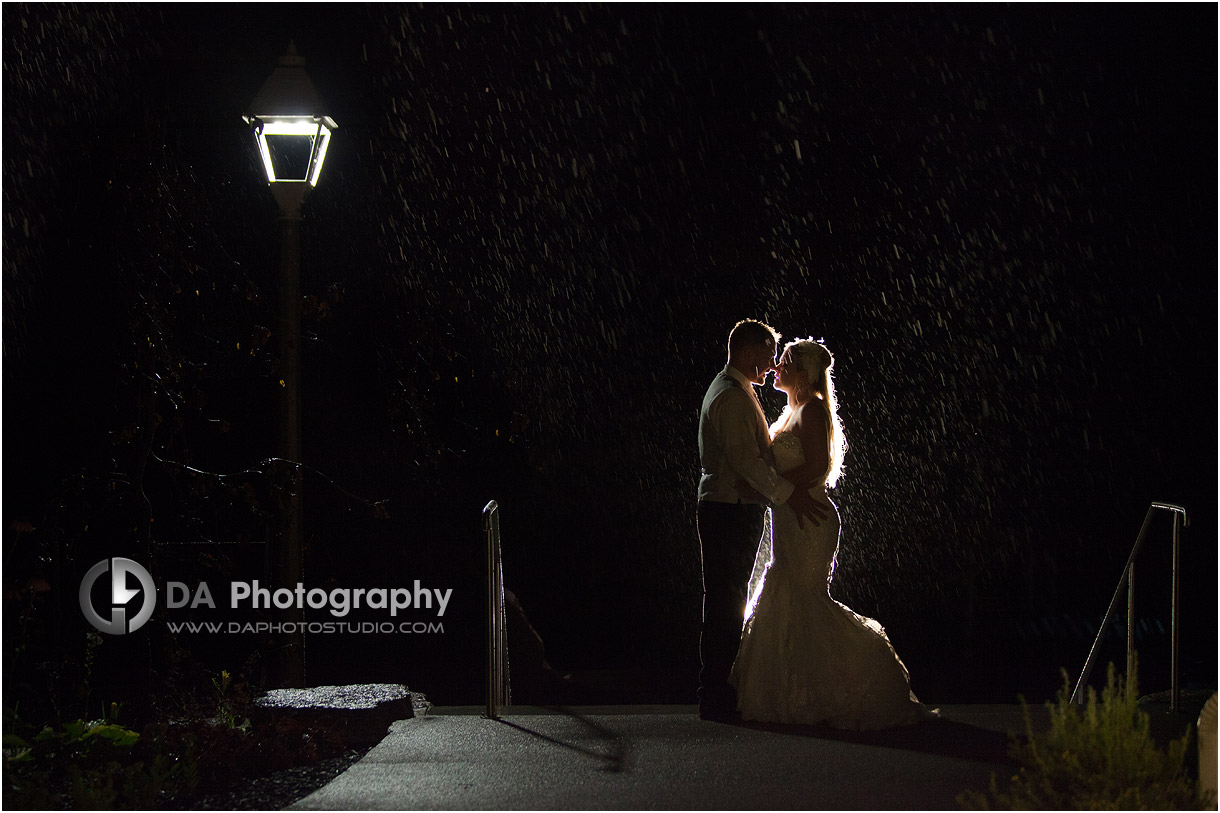 I am thankful that Melissa and Scott felt confident in my abilities, as outdoor weddings and the unpredictable elements always keep me on my toes.
You want to see the next wedding taken just day after Melissa and Scott's wedding?
Click here
for Melissa and Mackenzie Wedding!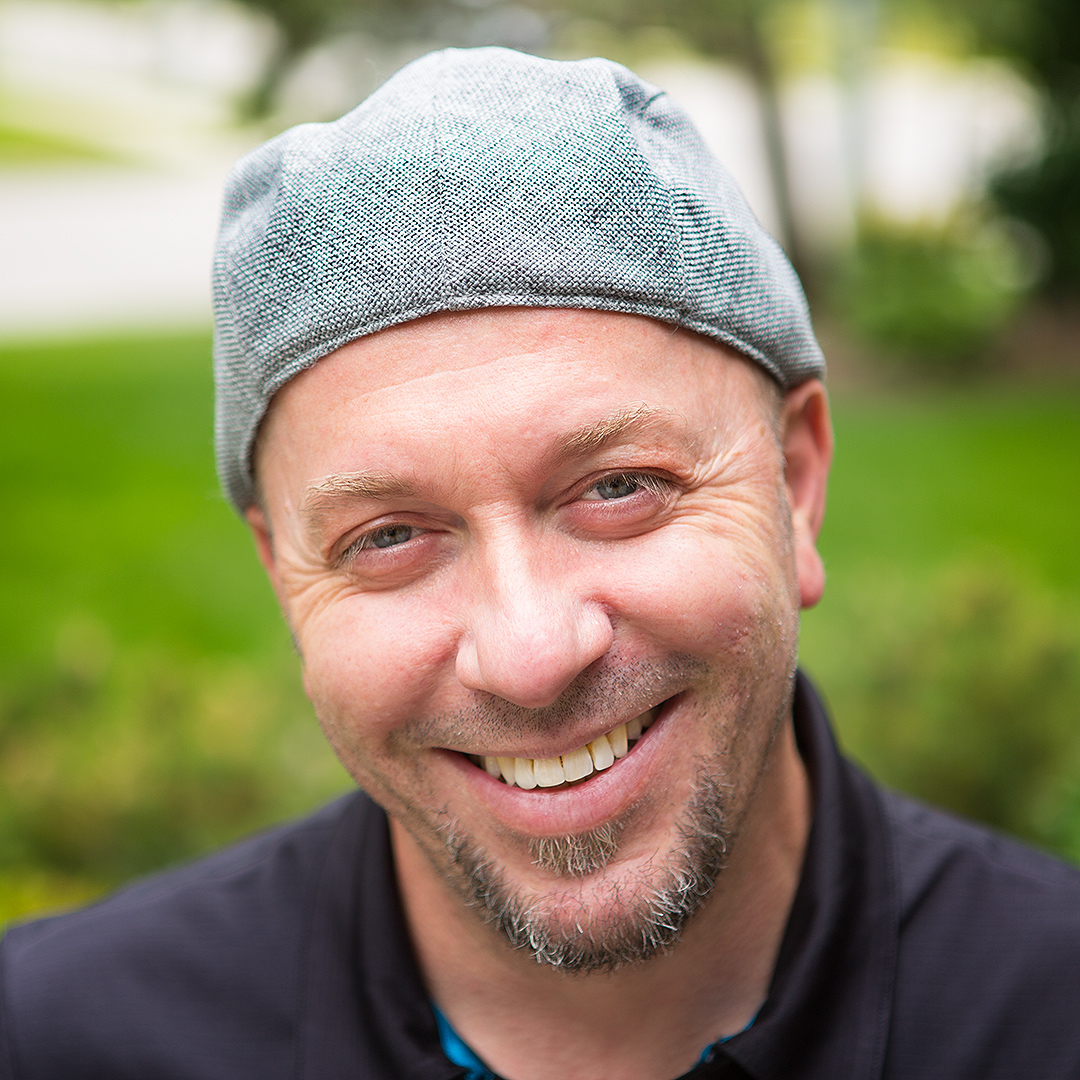 My passion and biggest asset is taking the time to make every client comfortable and relaxed before I even pick up the camera. The result? Photos of you that actually look like you at your best! I can prove to you how much you can enjoy having your picture taken. Lifestyle photography is about the experience that happens to be served up along side of some great photos.
Specialties:
Family Photography for families that like to move around and enjoy their photo time, Wedding Photography for couples looking for a mixture of photojournalistic, contemporary and traditional images and Professional Corporate headshots that are far from cheesy and stiff.