I love shooting fall weddings because you have cooler temperatures, no humidity and amazing colours. Whatever the season, comes the risk of rain, which is why it's always important to have a contingency plan.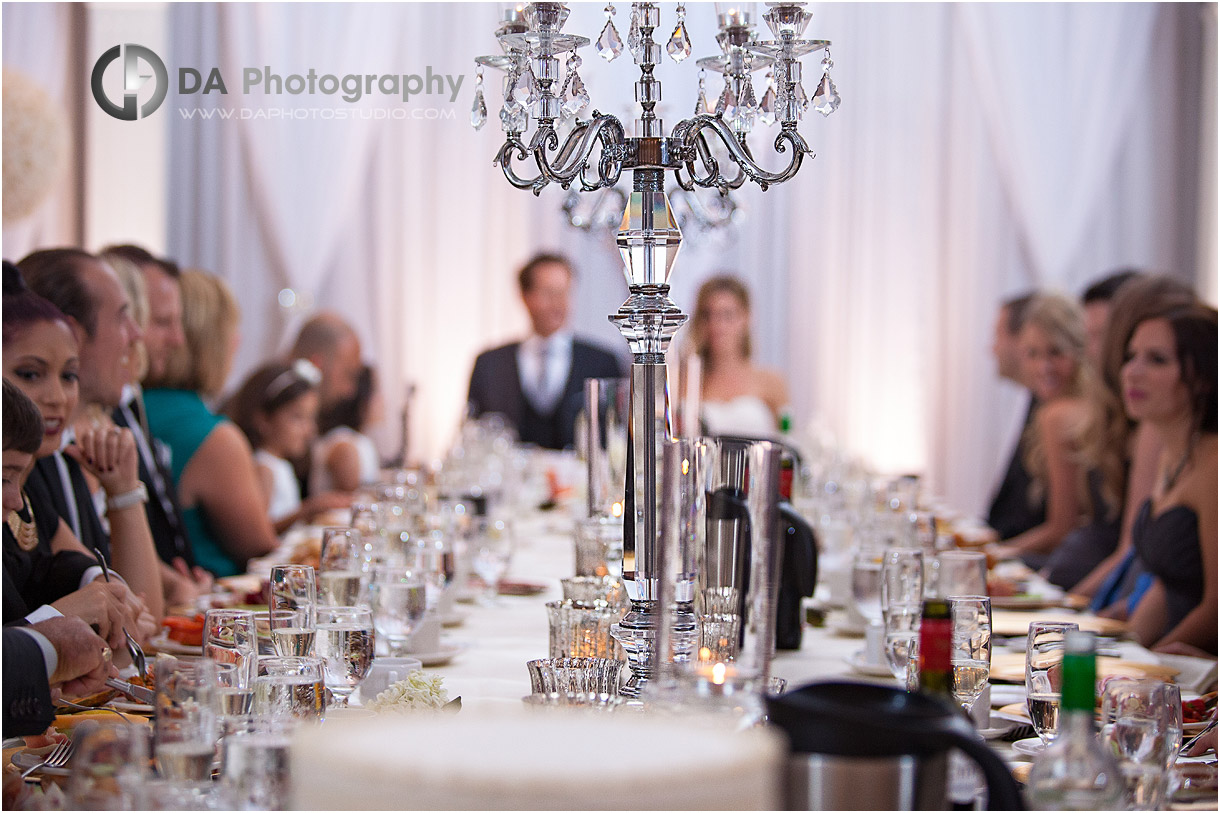 Julie and Gianni meet me at the Ancaster Wedding Show.  They were such a happy, kind hearted and genuine couple and their energy and radiance was evident in their photos. Since I have meet and work with them I have ben refereed and introduced to many more couple of this large italian family. Here is the wedding of Steve and Daniella who was part of the bridal party of Julie and Gainni's wedding.
Gianni doesn't look like your typical Italian with his red hair and Celtic features, but he is proud of his heritage. It was very important to him to incorporate elements from his parents wedding and the respect was evident.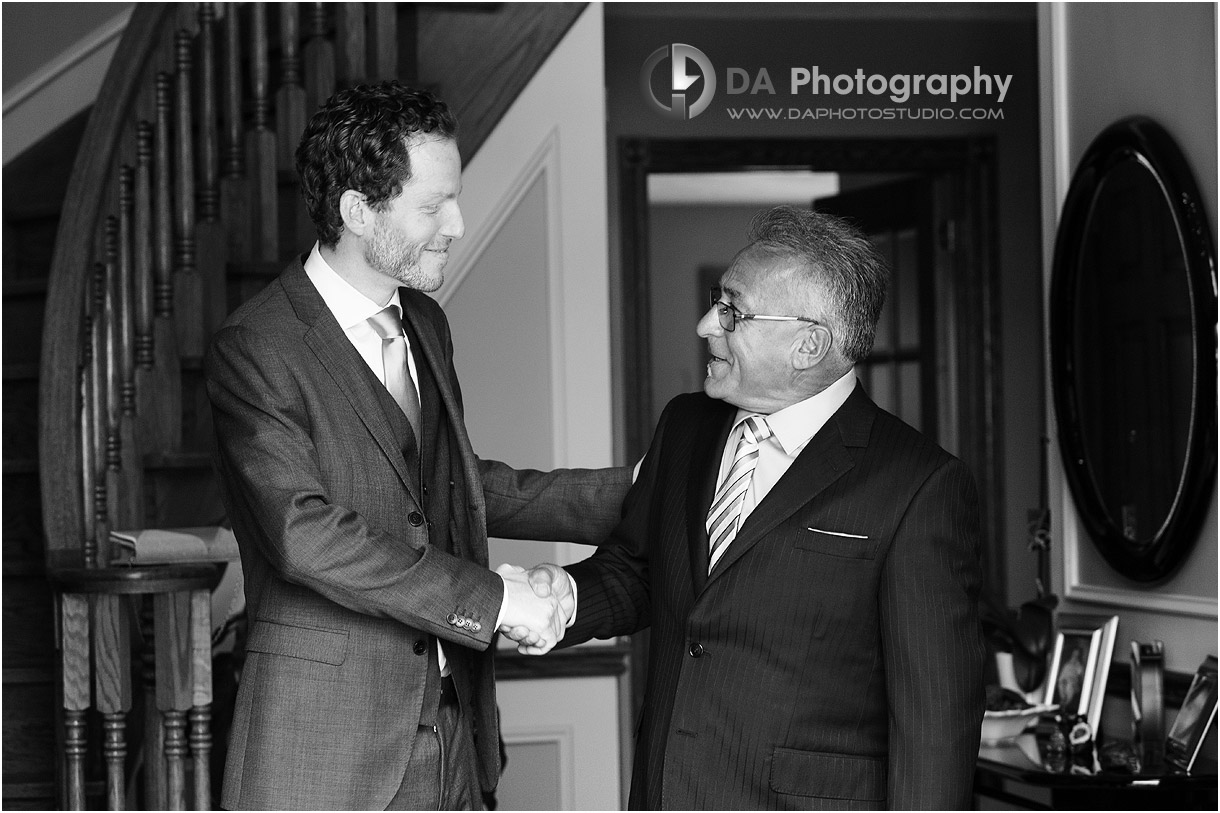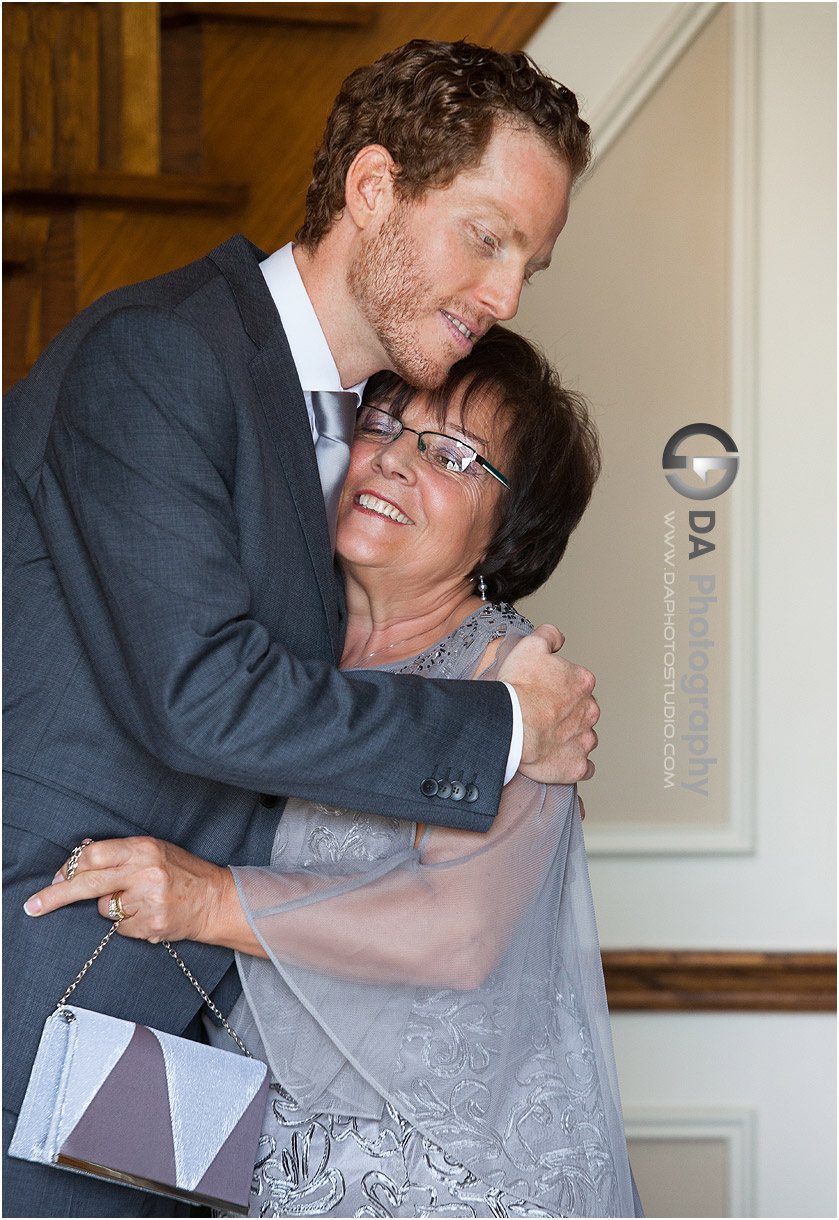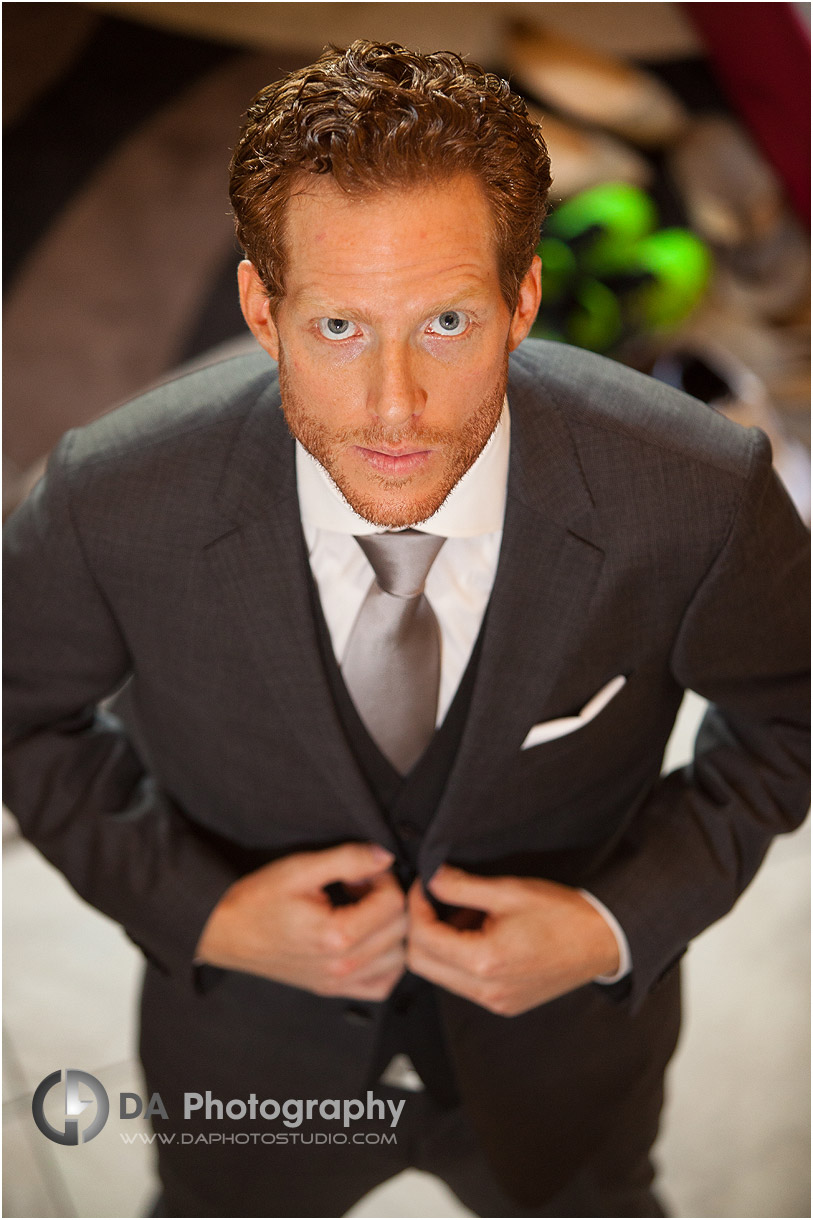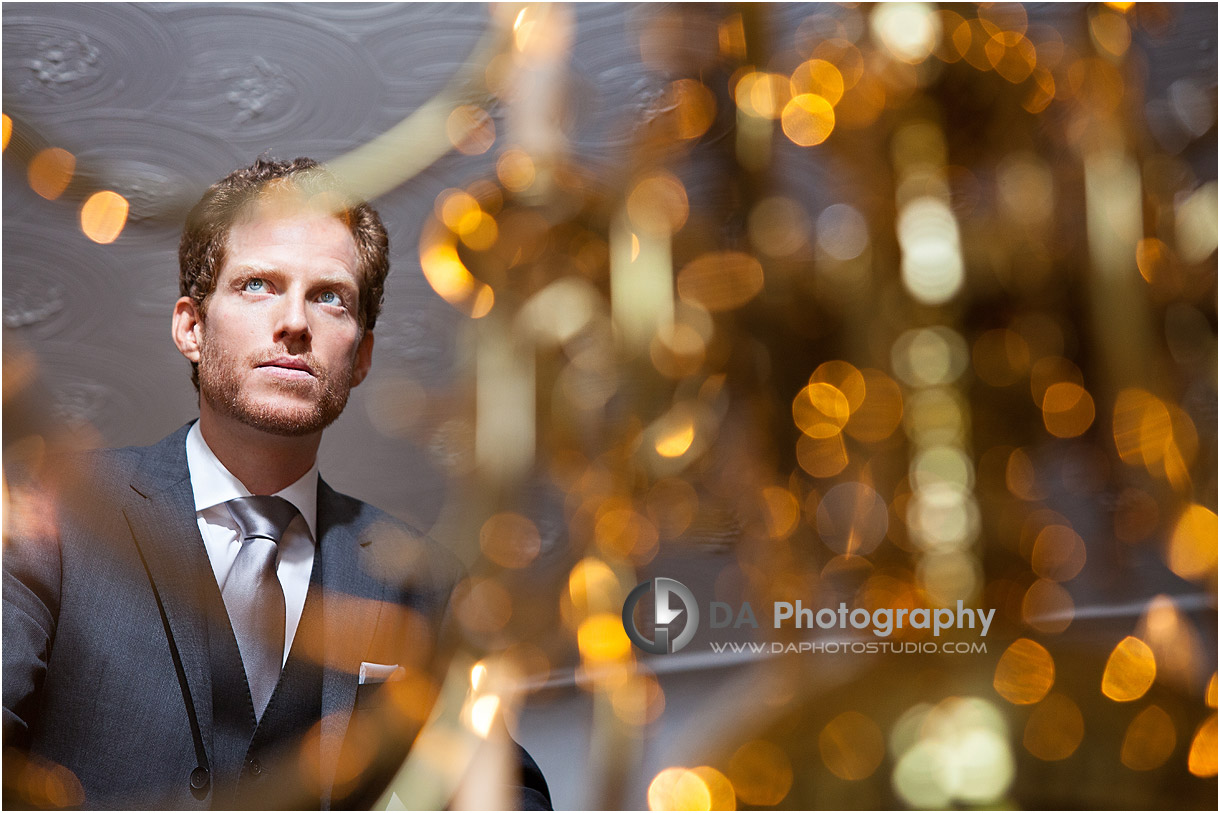 Each morning, Gianni starts the day off with a bowl of oatmeal. The shot with his groomsmen document his ritual and despite his special day, he wasn't going to break tradition.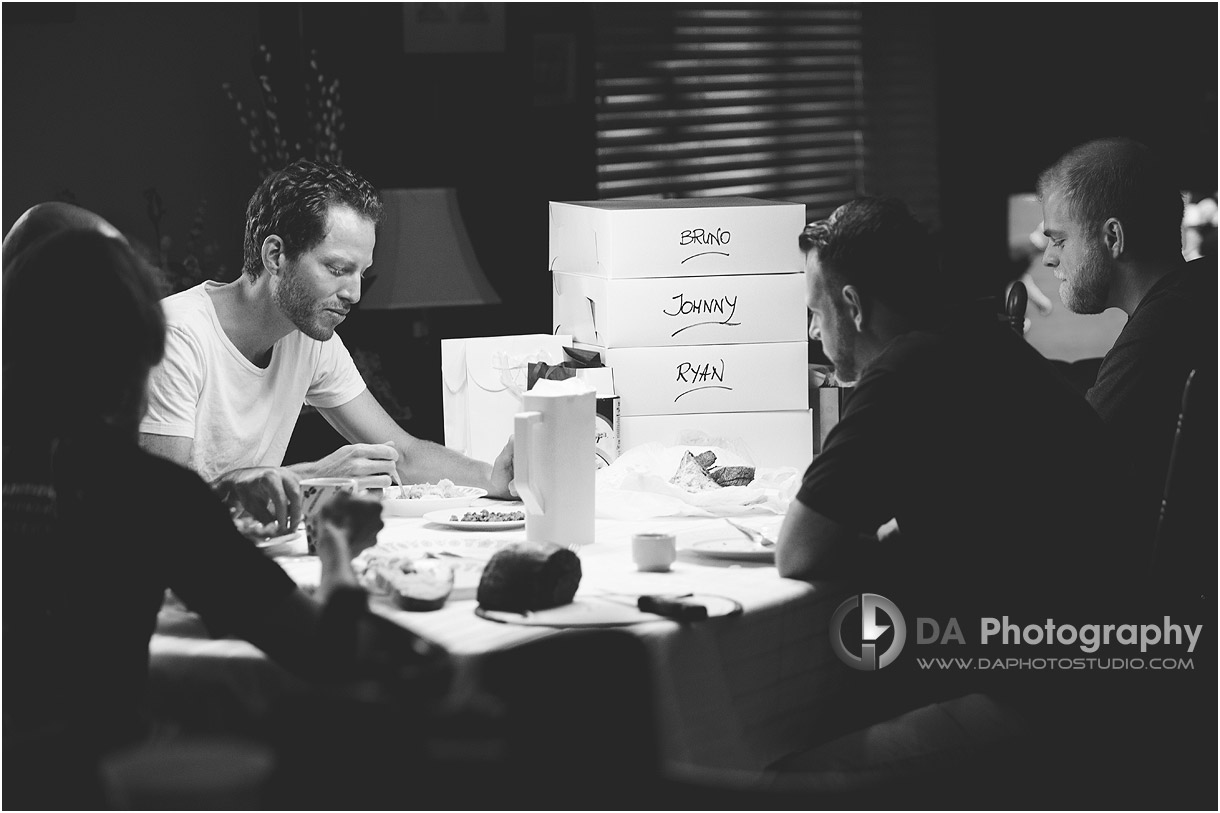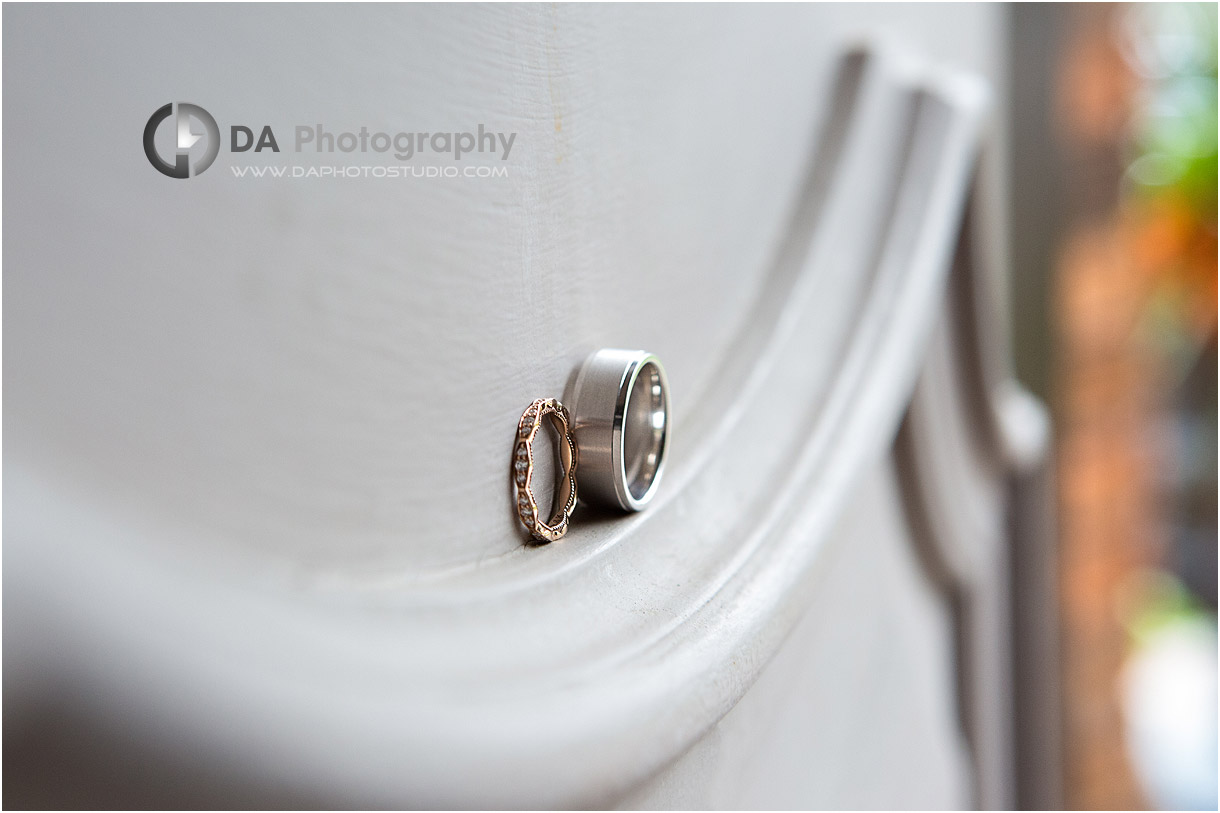 Julie always seemed to have a smile on her face and the laughter and ease you see in the image of her with her bridal party as they are getting ready is a true snapshot of their warm personalities. There is something contagious about an unforced smile and the mood was light, fun and full of love.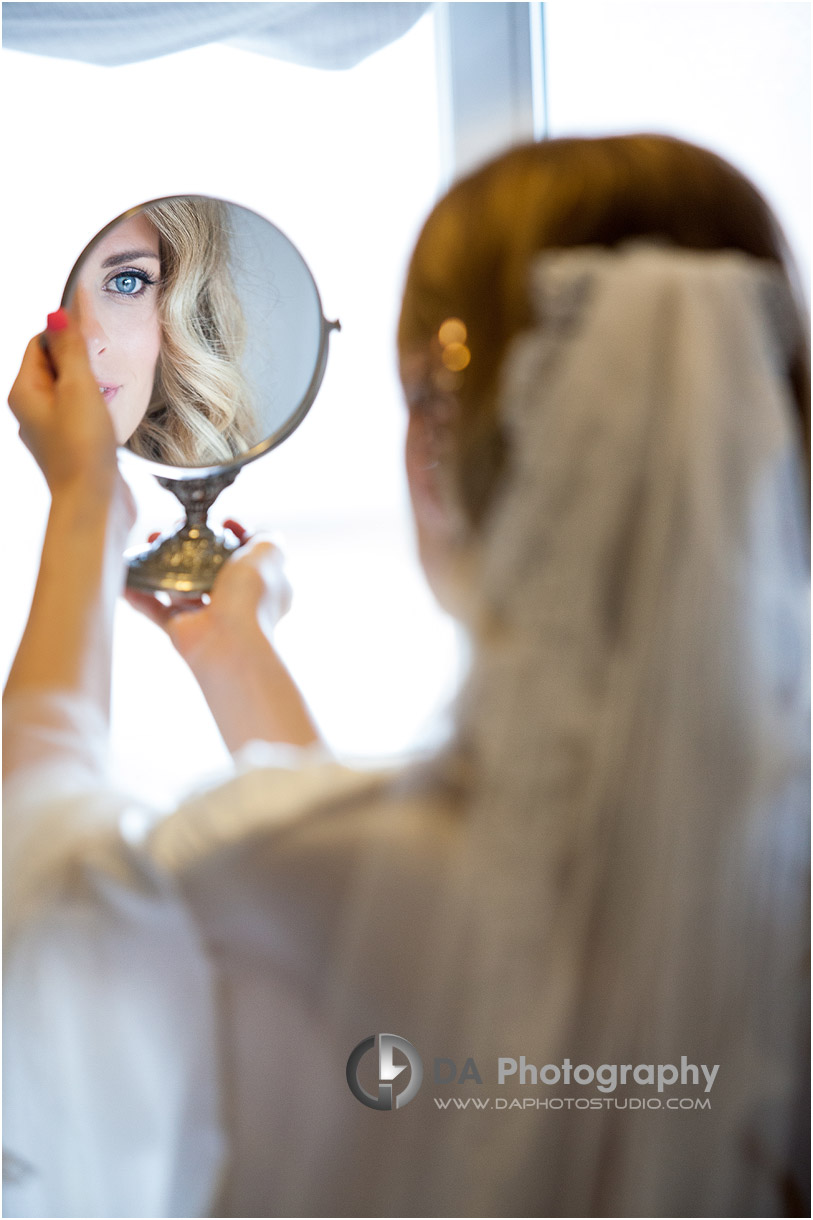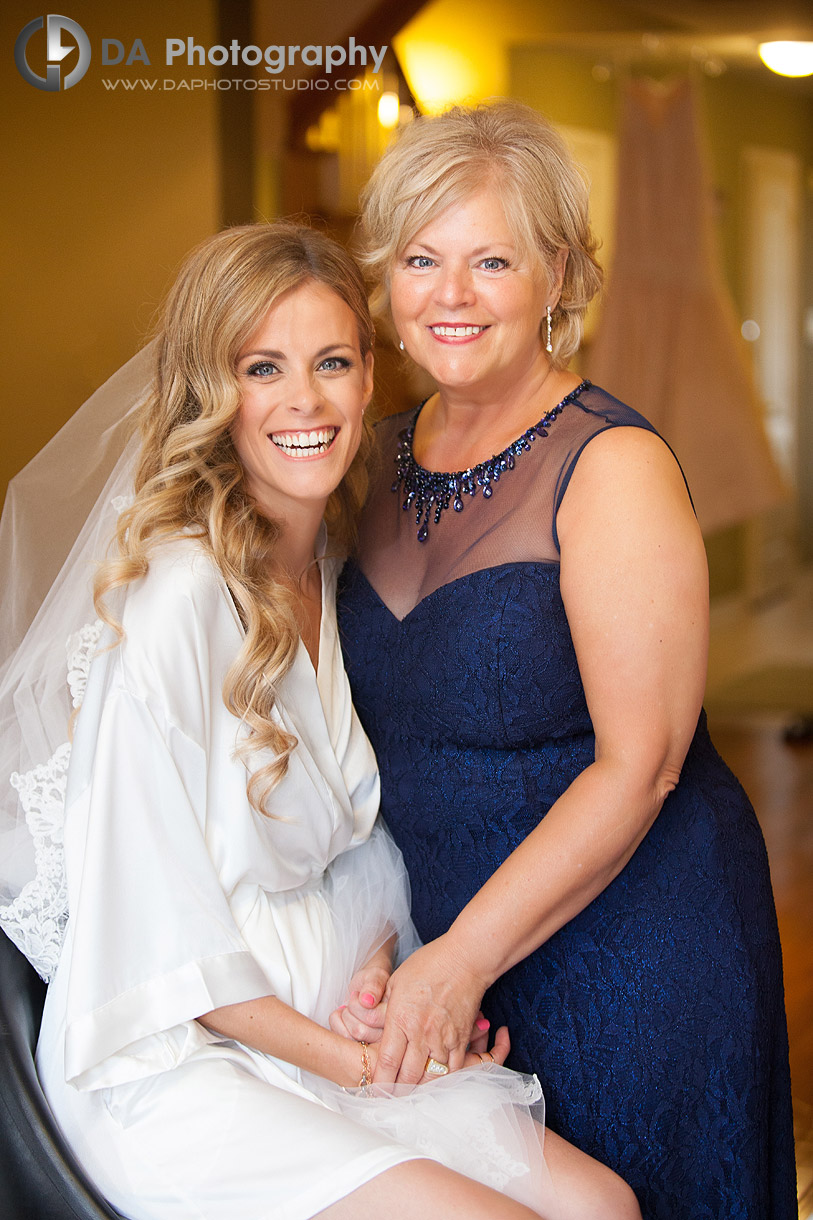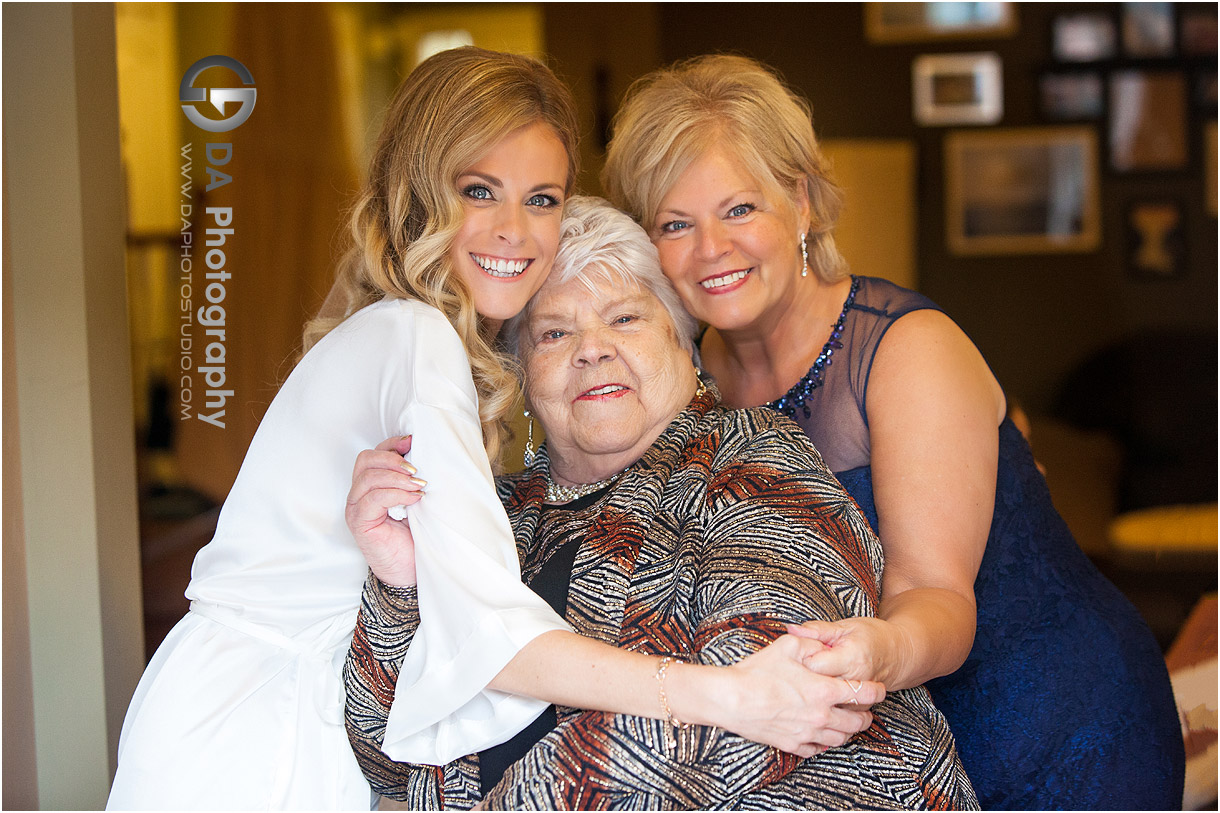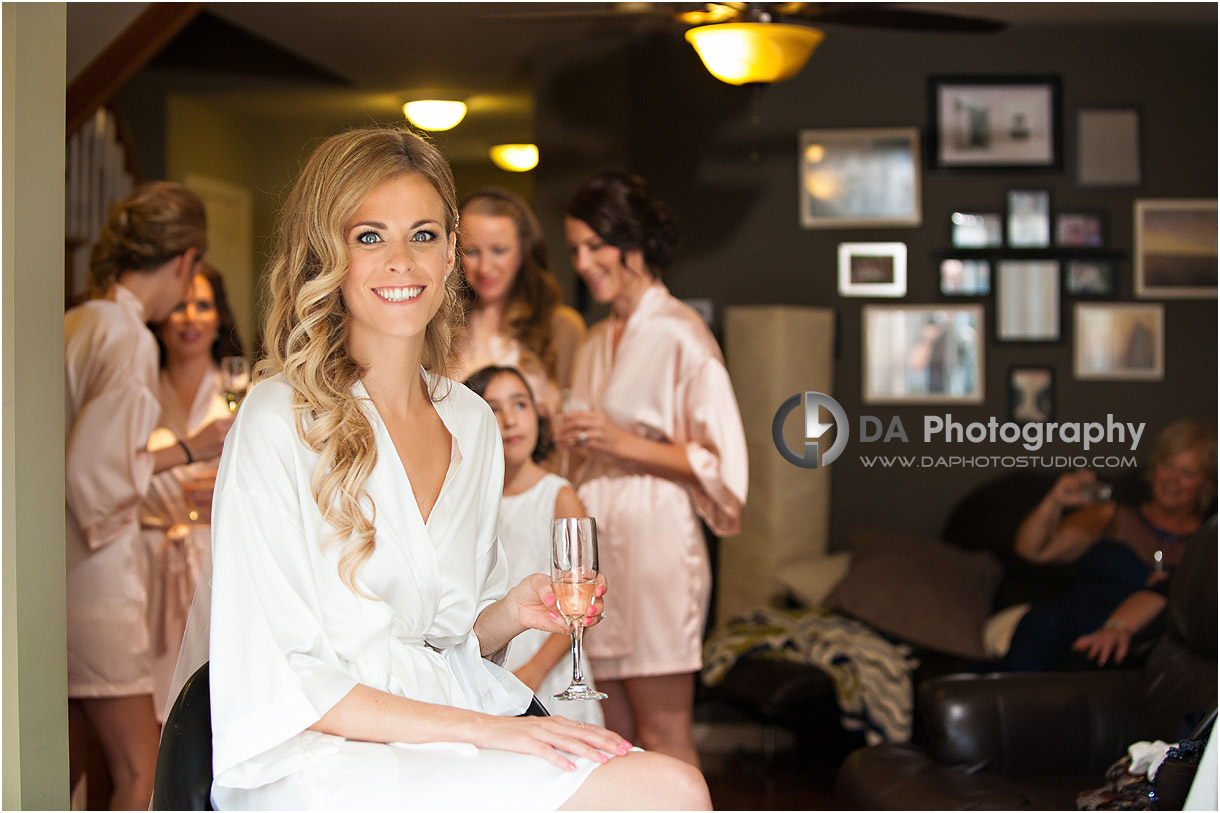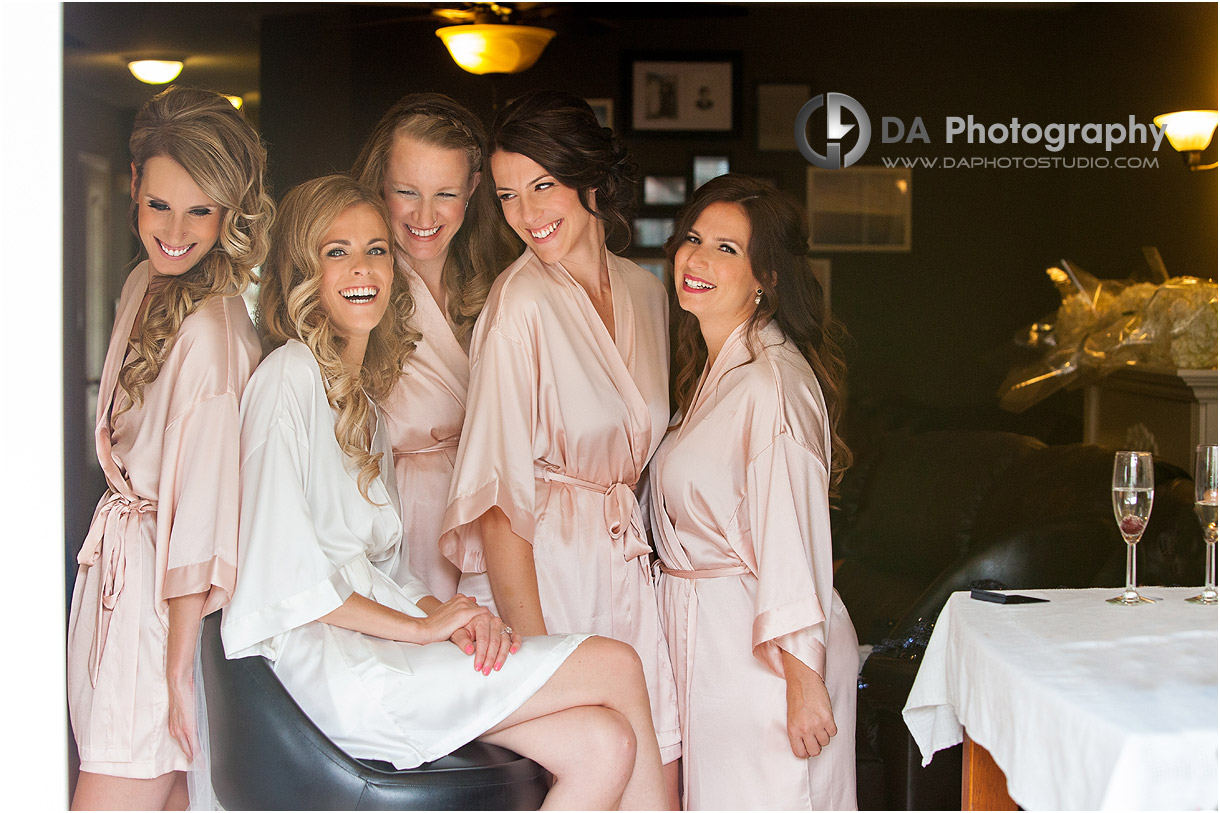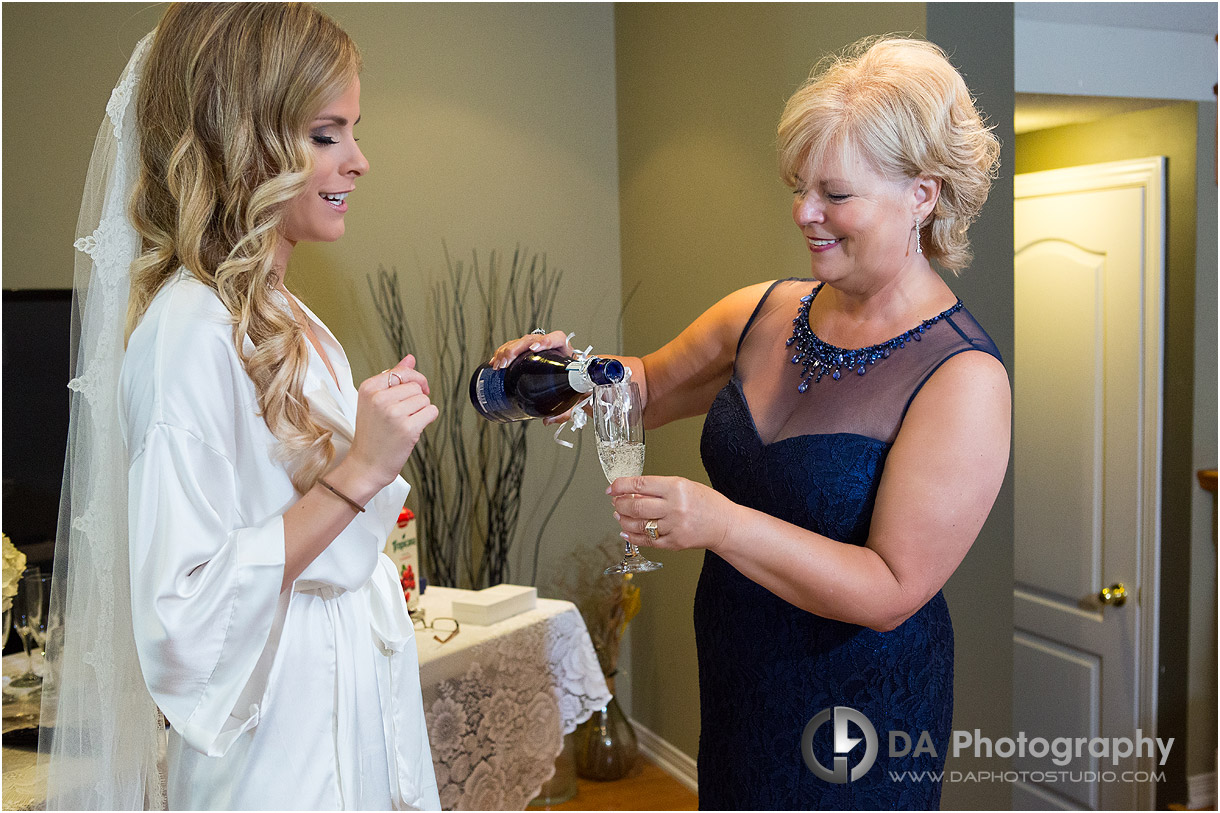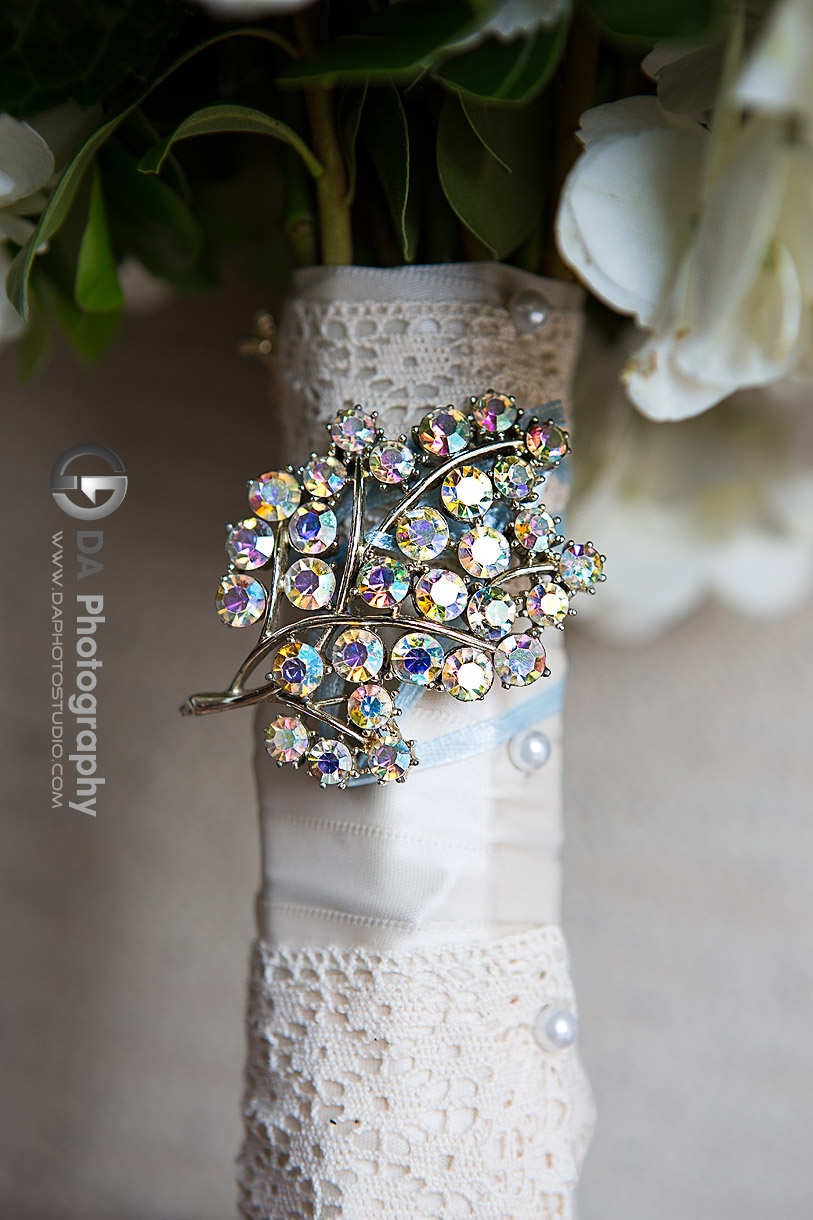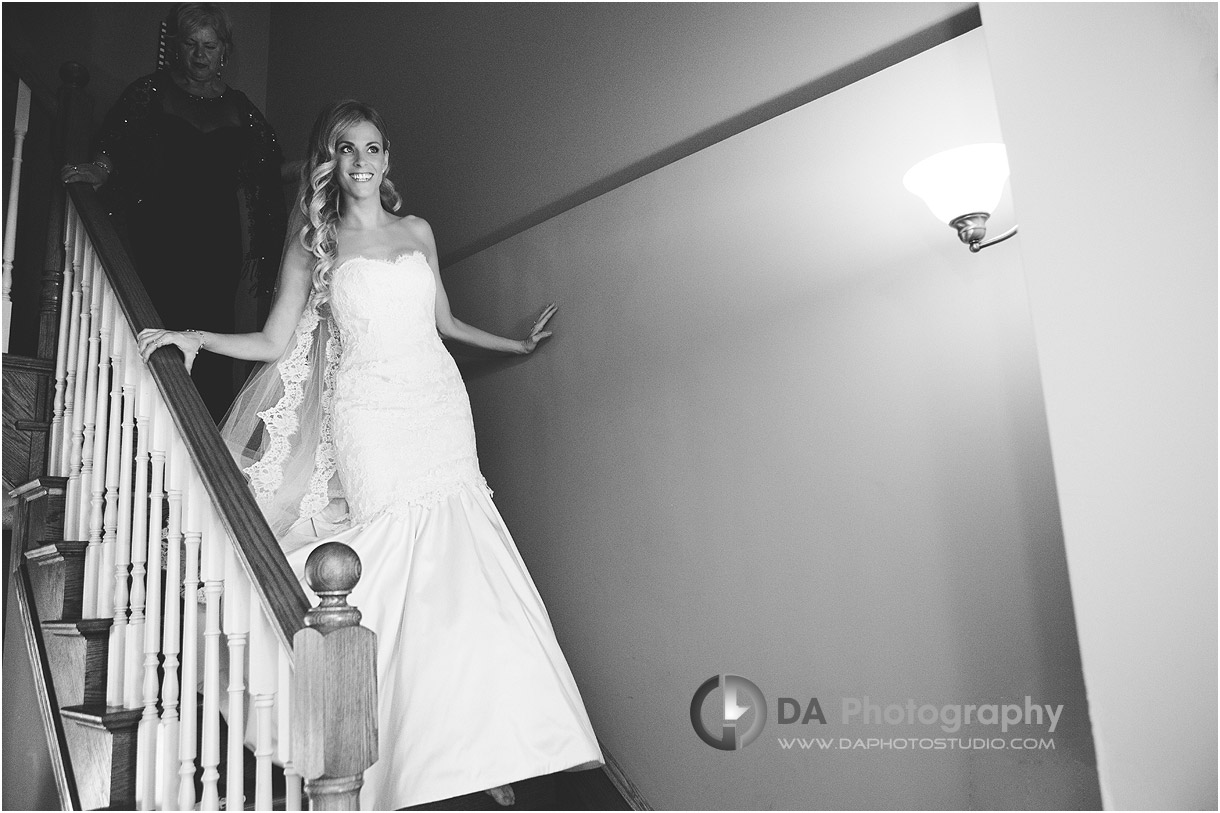 Don't let the rain dampen your wedding
Our plan had been to go to a local park after the wedding ceremony at Regina Mundi Parish. We wanted to take advantage of the beautiful fall colours for the outdoor photo session. However, life likes to keep us on our toes, and we were graced with every wedding couple's worst nightmare, rain.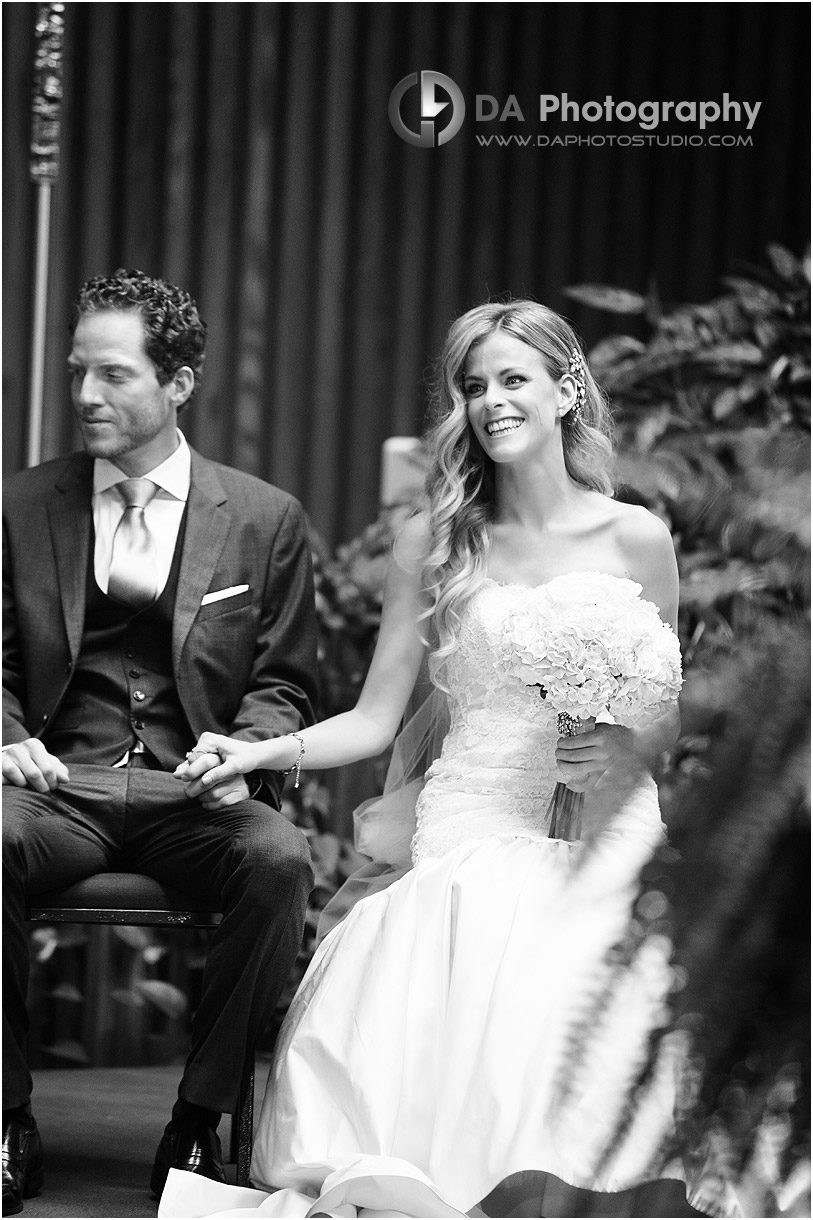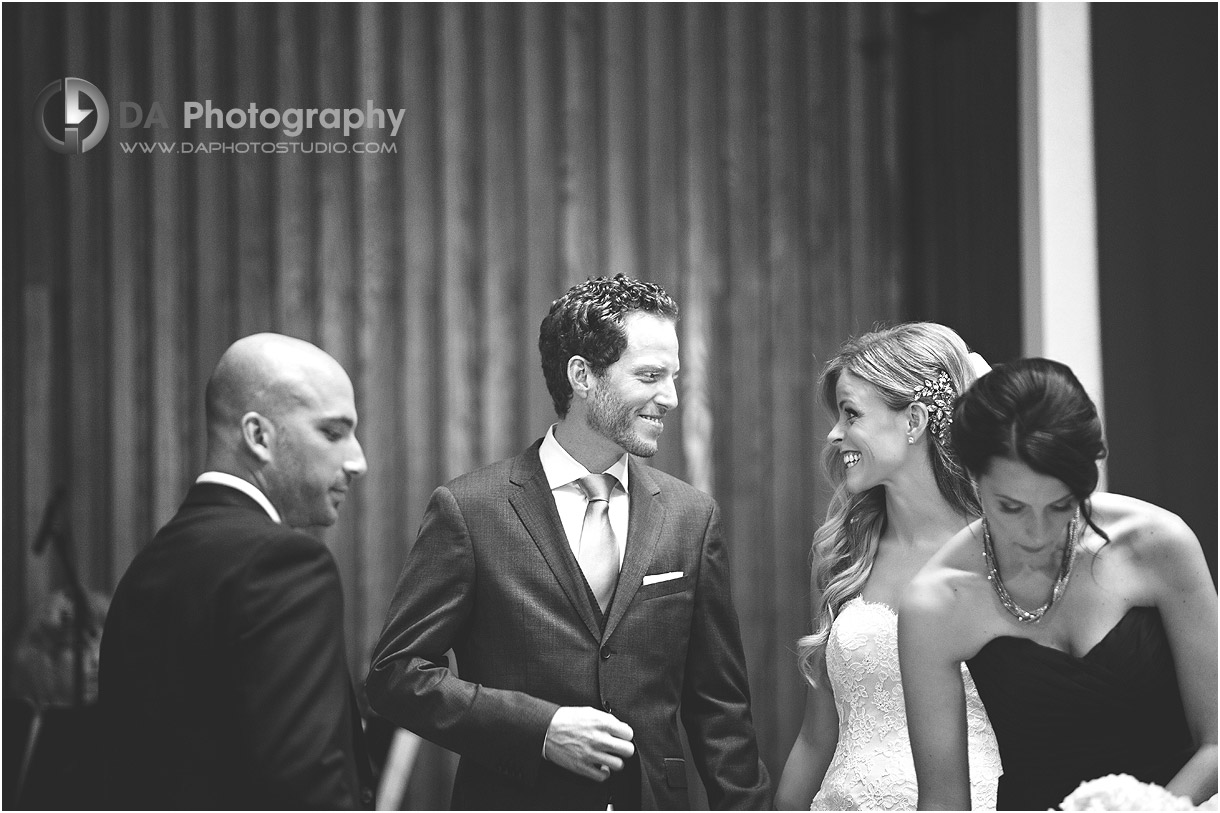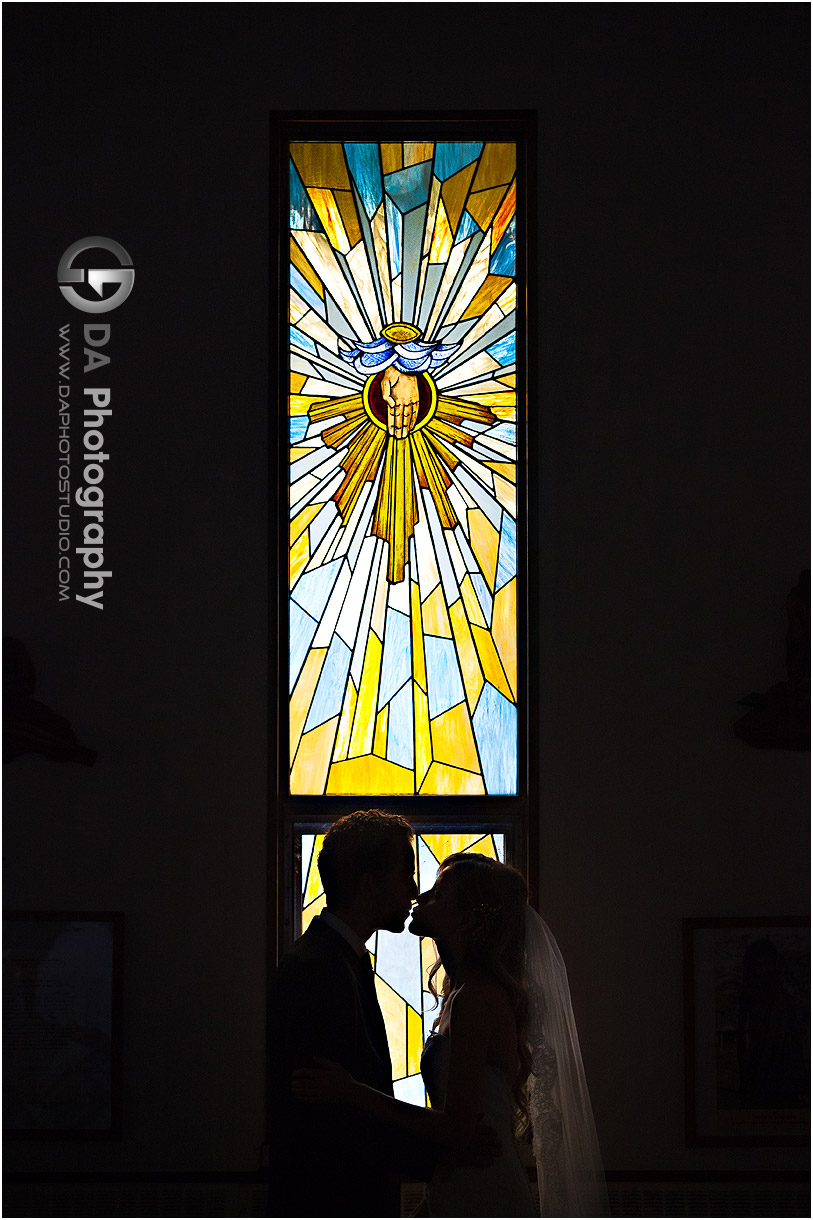 The most important part of planning photography for fall weddings is to factor in elements outside our control. We were lucky enough to reroute our photo session to the equally photogenic location of The Powerhouse restaurant, Stoney Creek. I love the range of backdrops The Powerhouse offers for an event venue.
When rain at our wedding worked out in our favour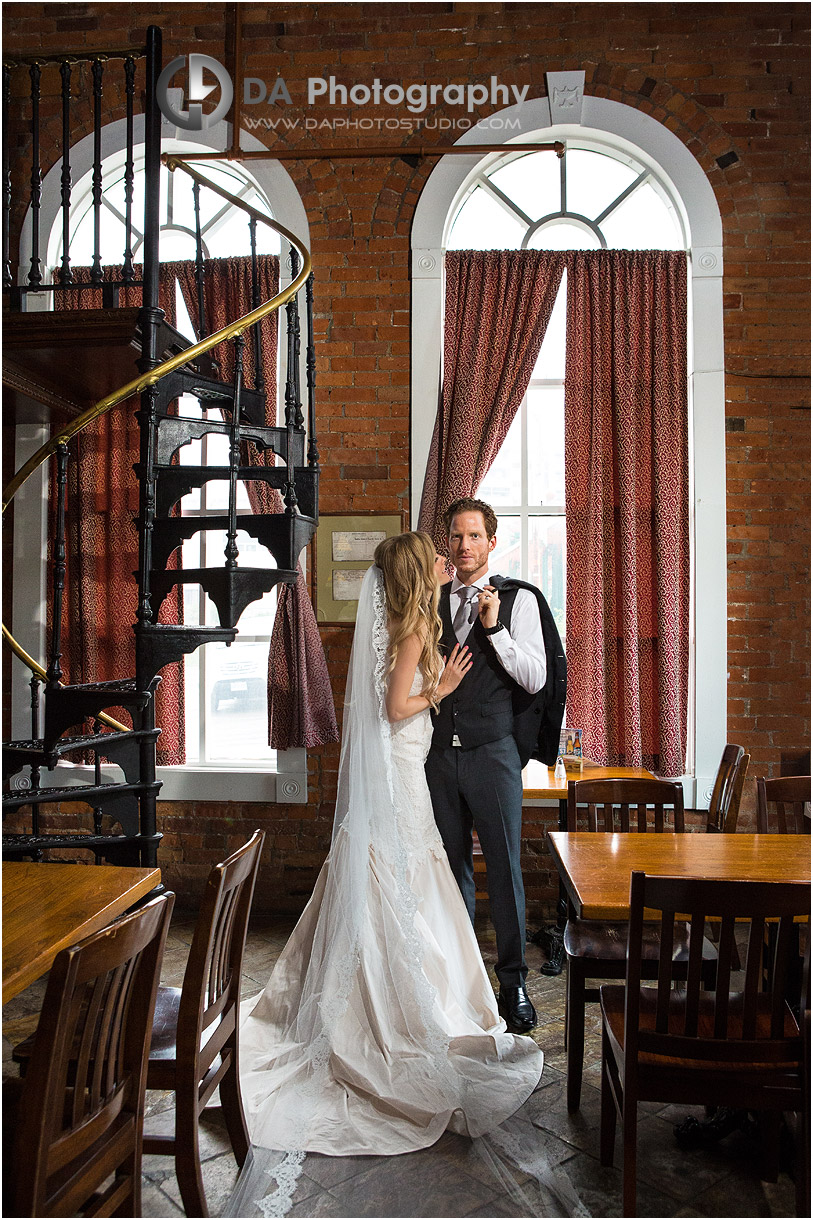 Their oversized windows create a visual impact as well as letting in an abundance of light.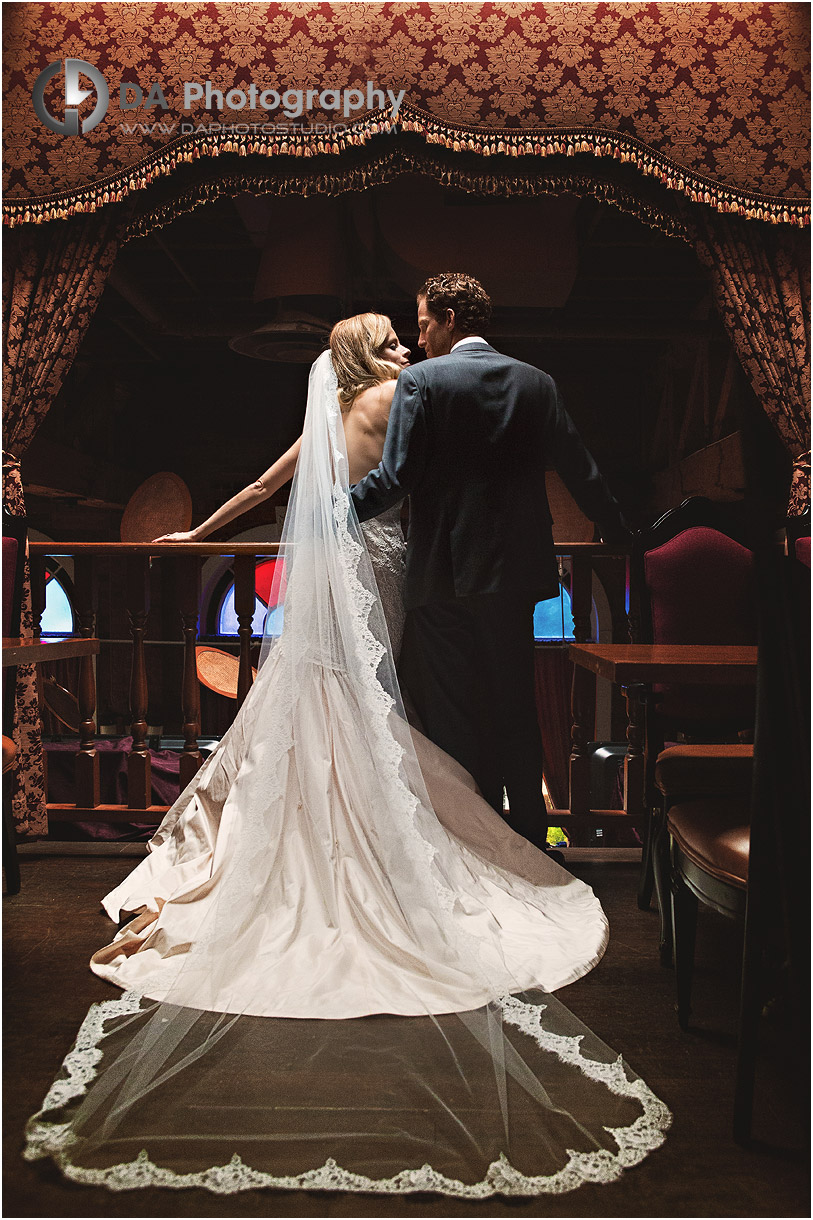 The wrought iron staircase offers beautiful curves and opportunities for multilevel staging for photo set ups. I was able to position Julie on the staircase at an angle that allowed us see her cascading wedding dress and veil whilst being overlooked by Gianni from the balcony.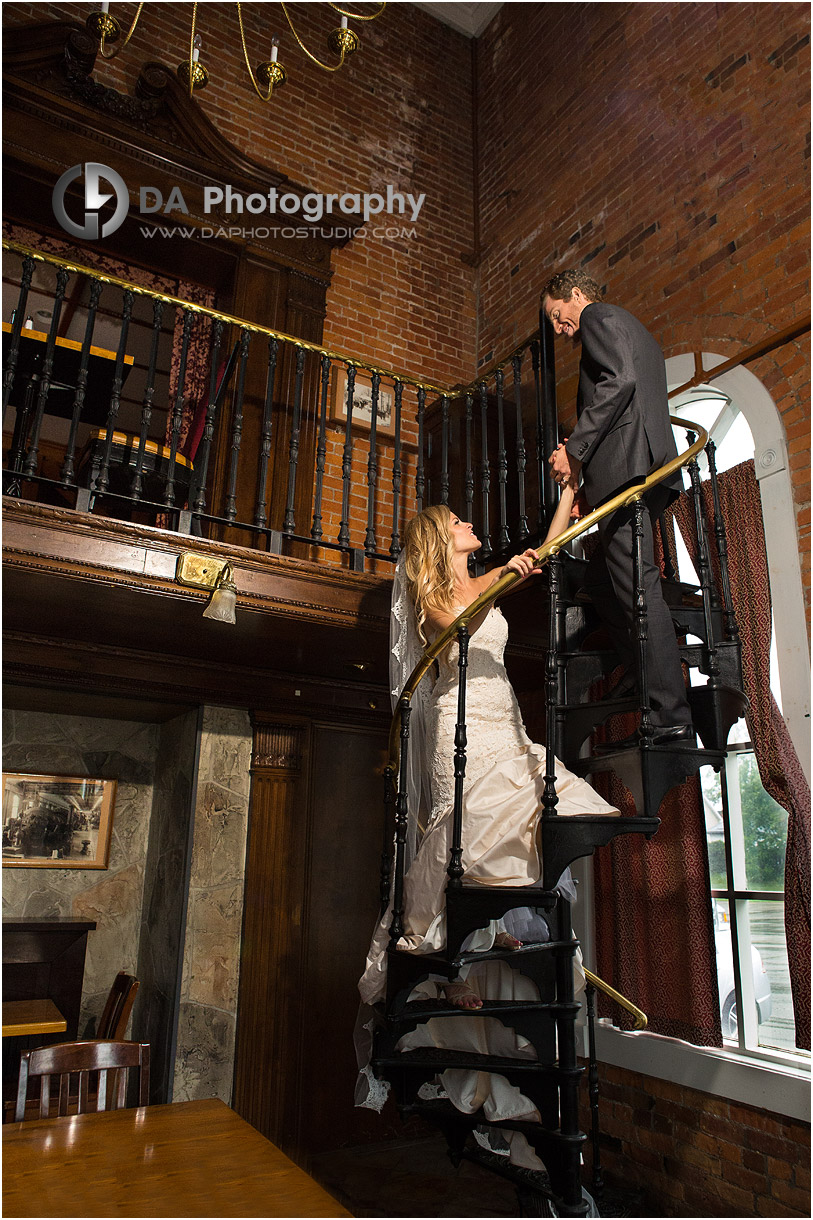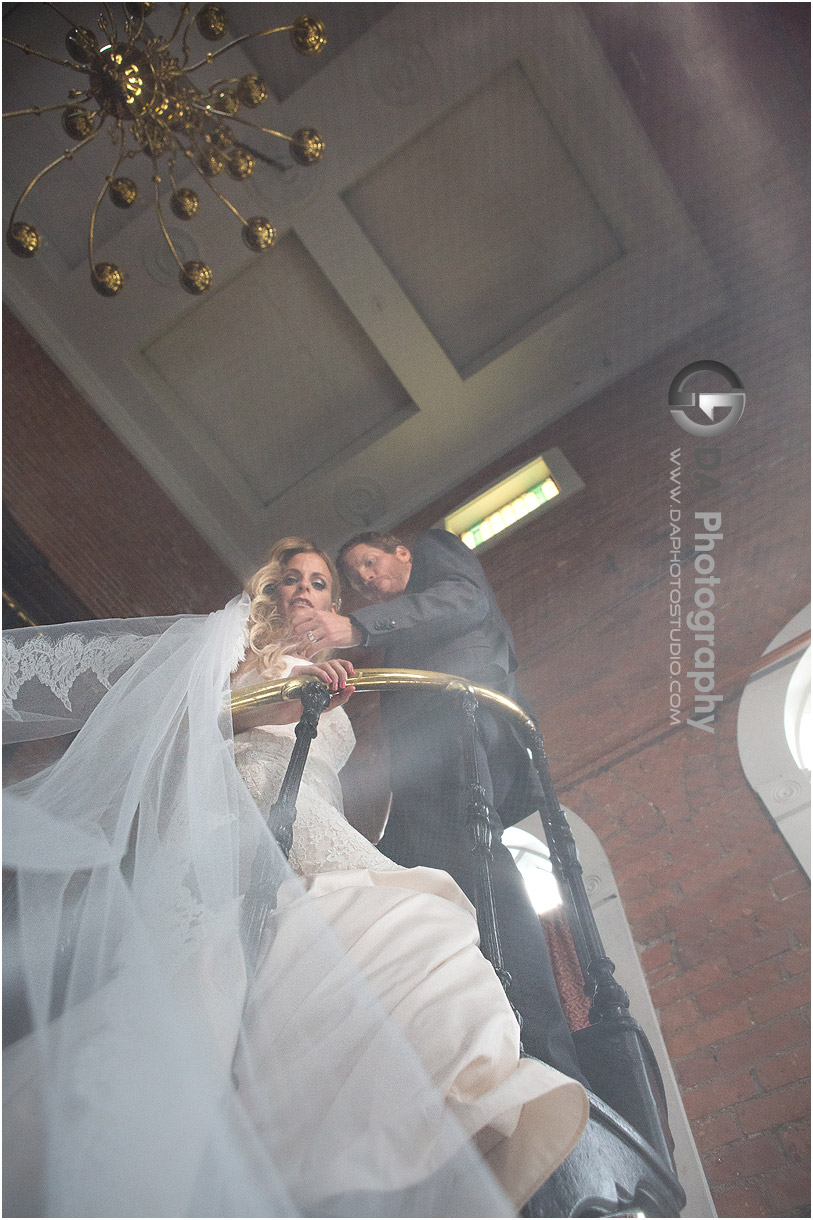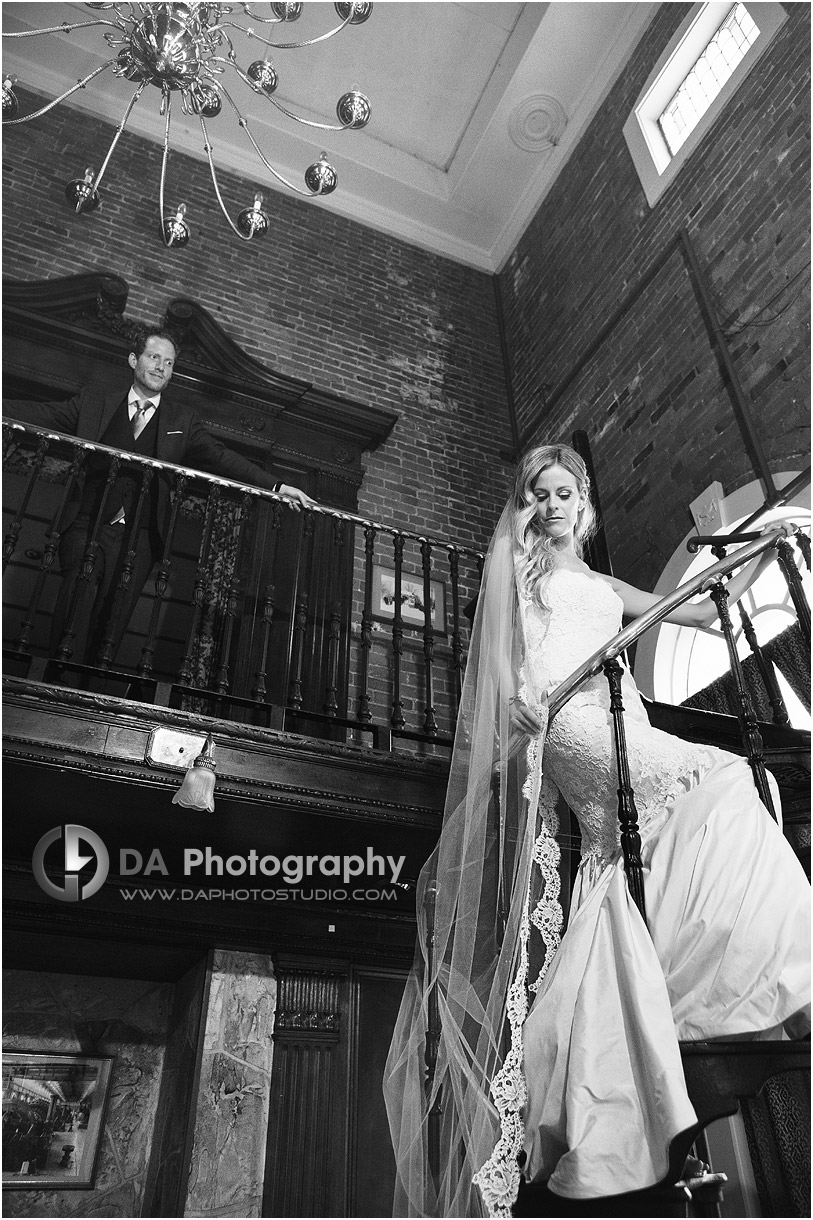 Carmen's Banquet Centre in Hamilton is a very popular choice for Italian weddings and it's easy to see why. It offers stunning set ups, is flexible in accommodating personalised set ups and can accommodate large crowds.
Julie and Gianni decided to opt for an unusual set up for the head table and I love what it represented. They chose a long family style table so that the wedding party could have their significant others join them for the entire reception. This allowed the partners to be actively involved in the festivities without formal divisions.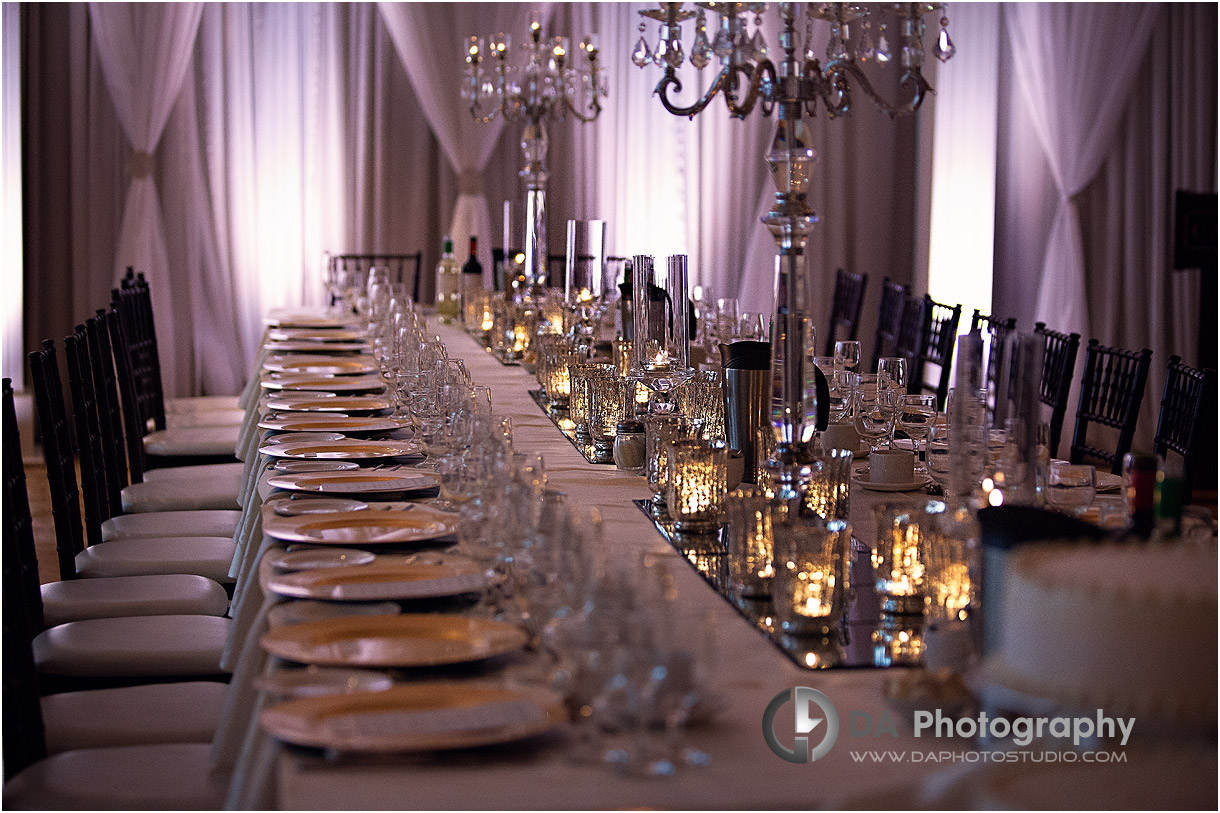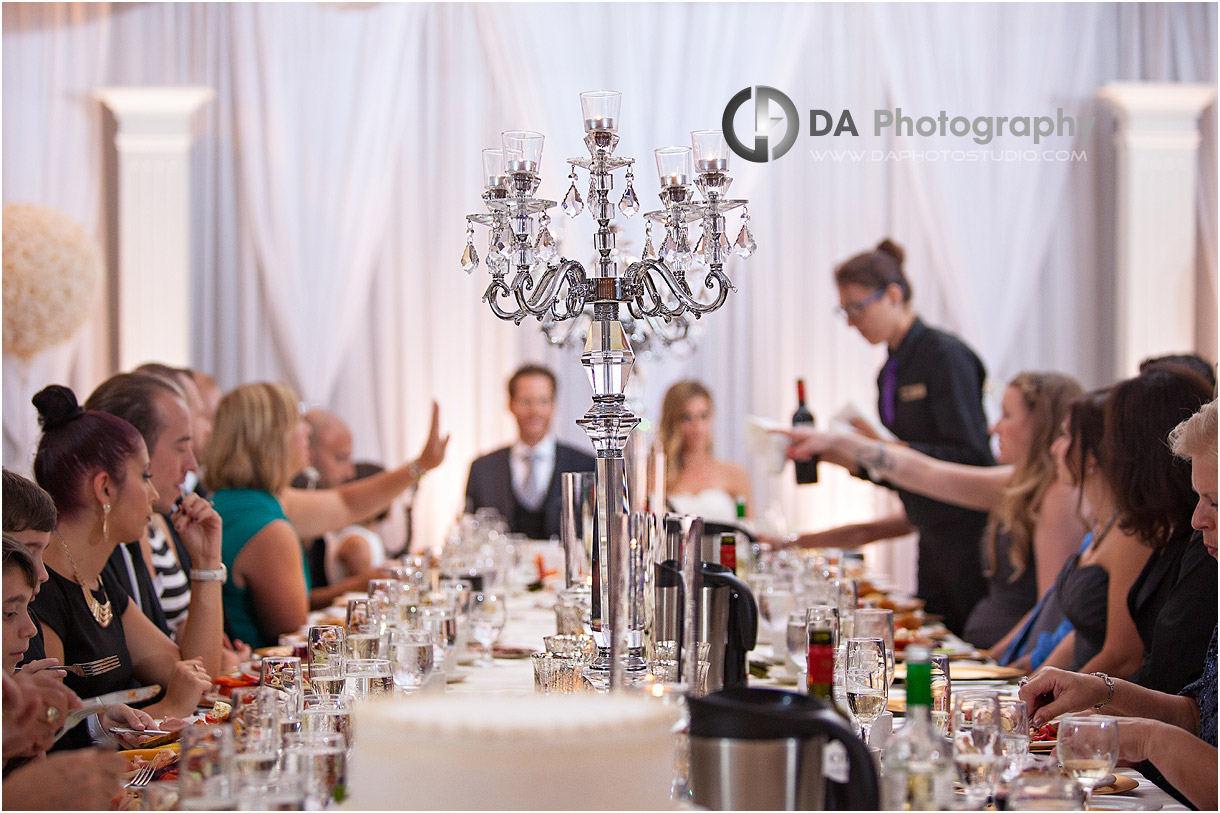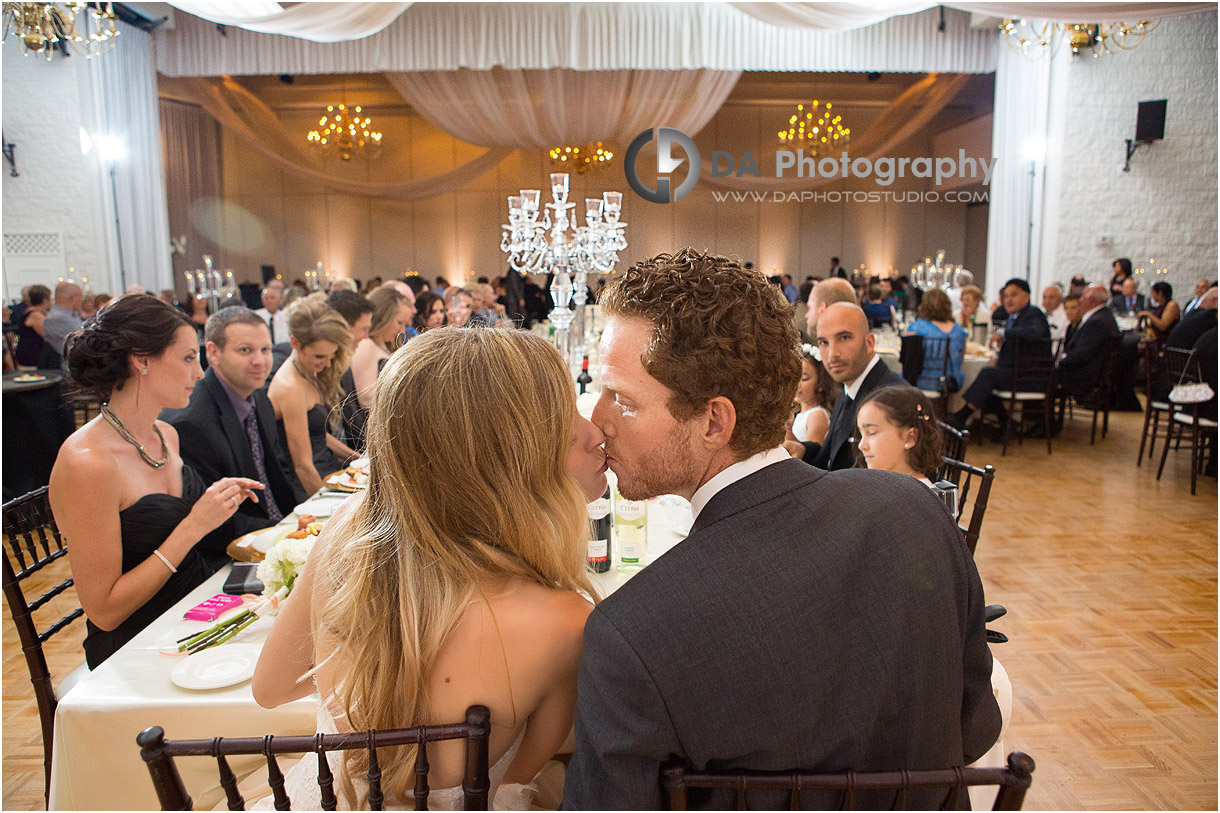 Speeches and the first dance are always tear jerking moments for family and friends. Emotions ran high as the connection between the wedding couple was so powerful and heart melting to document.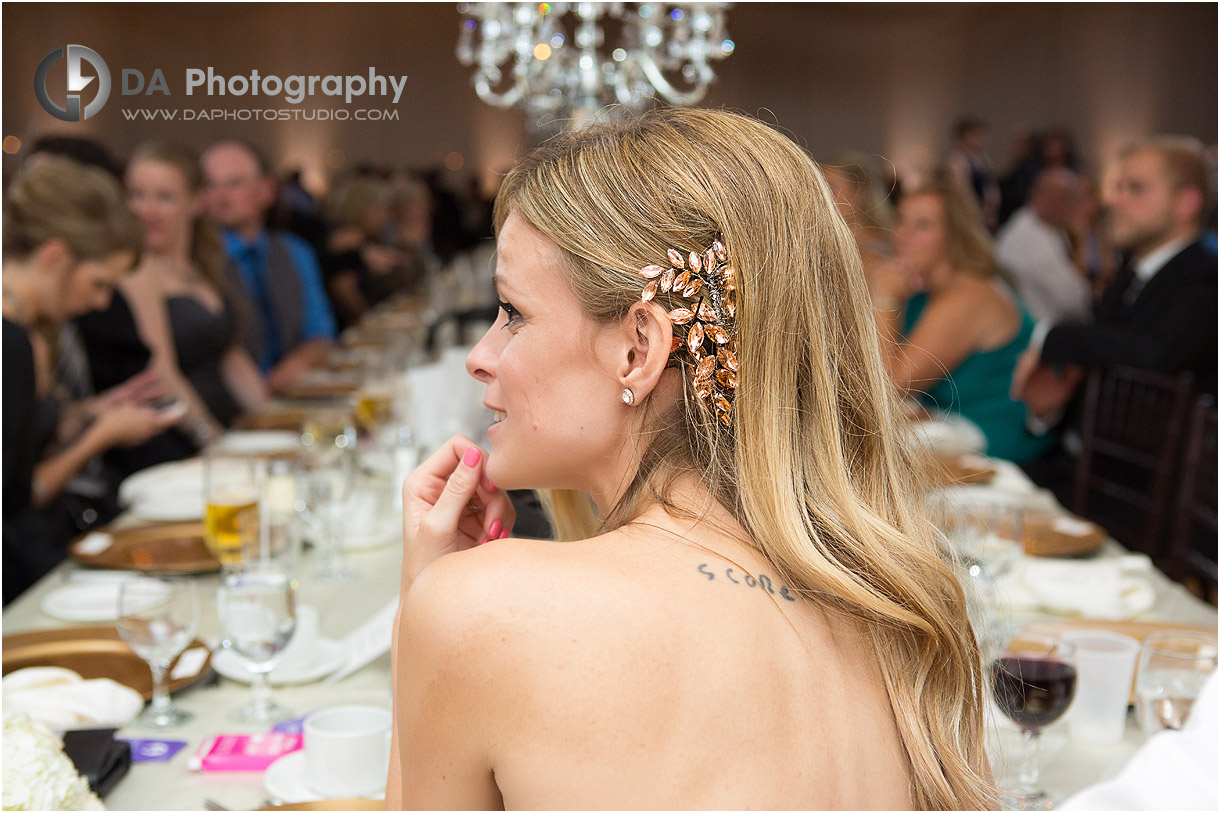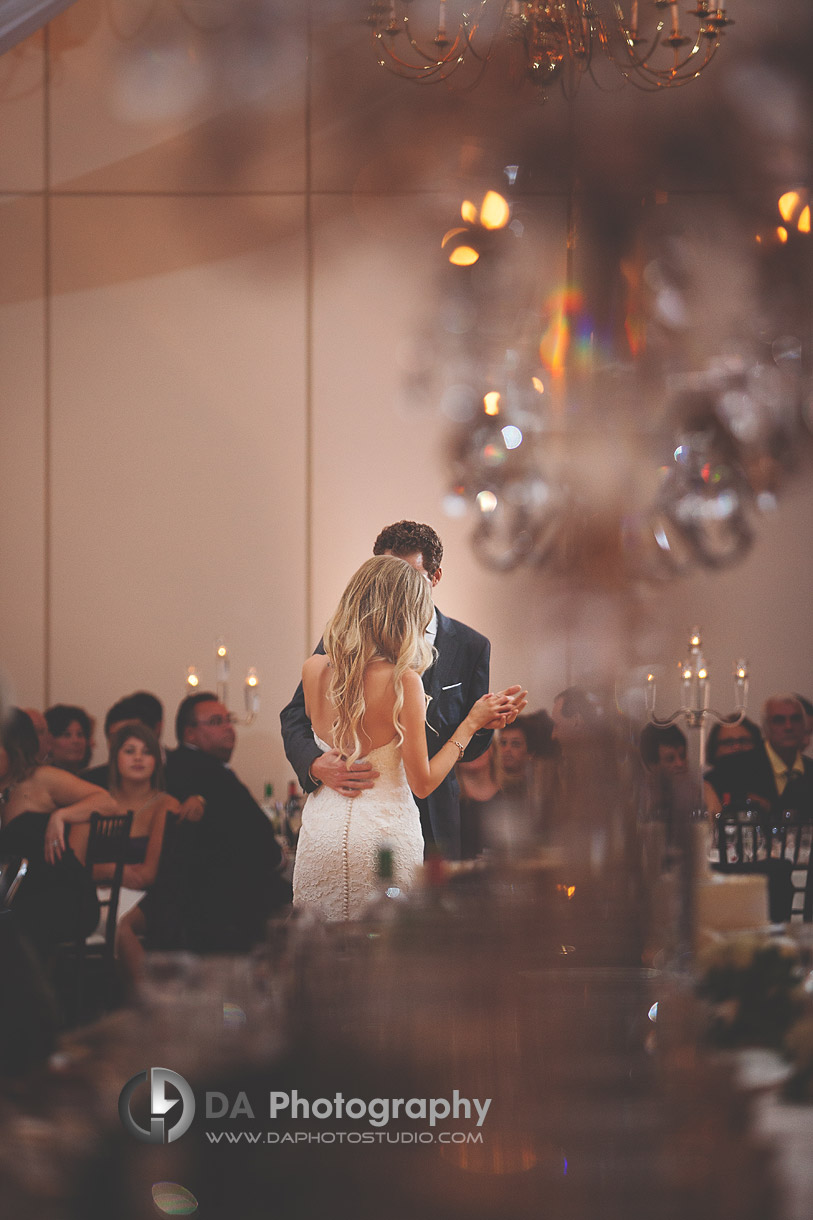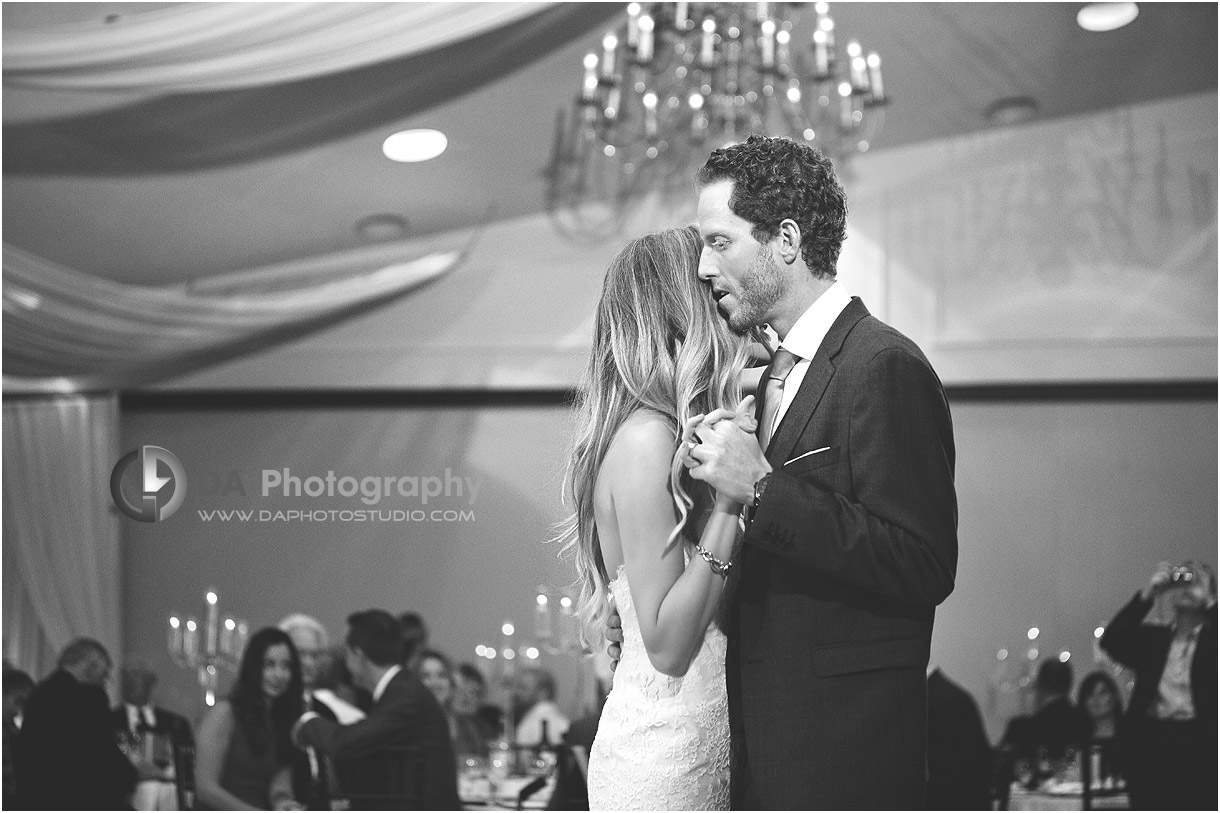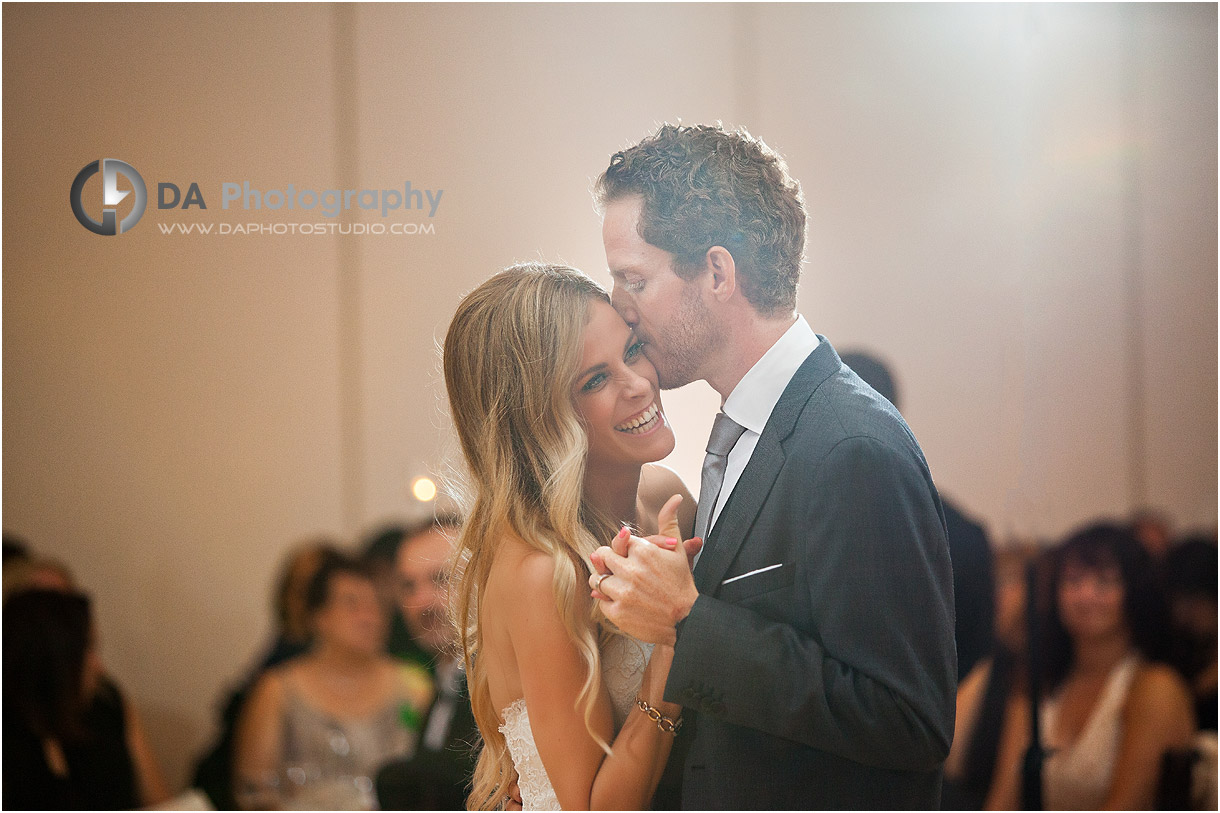 Does the thought of rain steer you away from fall weddings?
I was so grateful that I got to provide a journalistic account of their special day and prove that despite fall weddings having a higher chance of rain, if you are prepared, your day will not be ruined.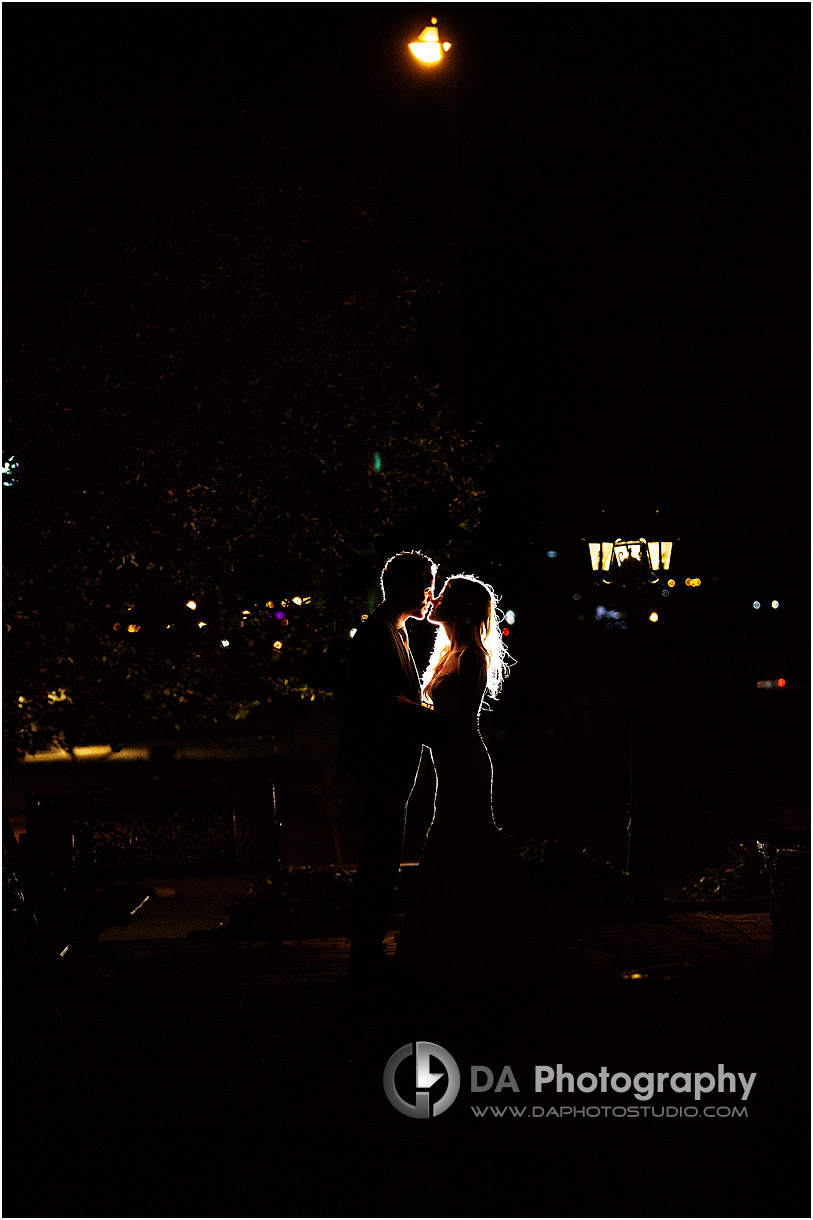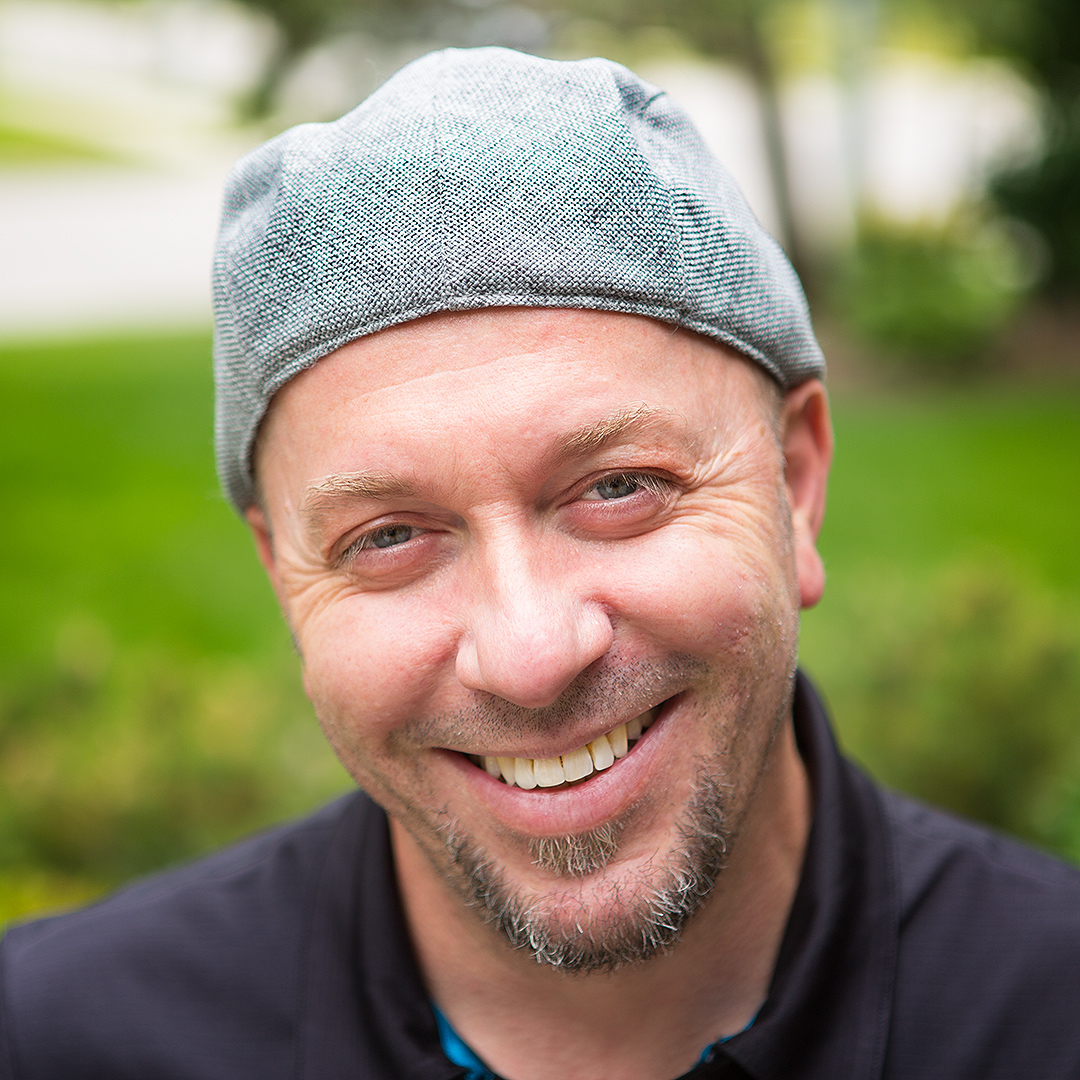 My passion and biggest asset is taking the time to make every client comfortable and relaxed before I even pick up the camera. The result? Photos of you that actually look like you at your best! I can prove to you how much you can enjoy having your picture taken. Lifestyle photography is about the experience that happens to be served up along side of some great photos.
Specialties:
Family Photography for families that like to move around and enjoy their photo time, Wedding Photography for couples looking for a mixture of photojournalistic, contemporary and traditional images and Professional Corporate headshots that are far from cheesy and stiff.